Independent mortgage advice from ESPC Mortgages
Topics
As a team of independent mortgage advisers, we at ESPC Mortgages have a wealth of experience in first time buyer and buy-to-let mortgages, along with remortgaging and mortgage options for home movers. 
Get in touch with espc mortgages
Winner at the Natwest Local Hero Mortgage Awards (Scotland) and nominated for Best Regional Broker (Edinburgh) at the Scottish Mortgage Awards, we can look at the whole of the market to find the most suitable mortgage deal for you and being part of ESPC means we can offer expert insights into the local property market.
We are also able to advise you on how the mortgage process may be different currently due to COVID-19.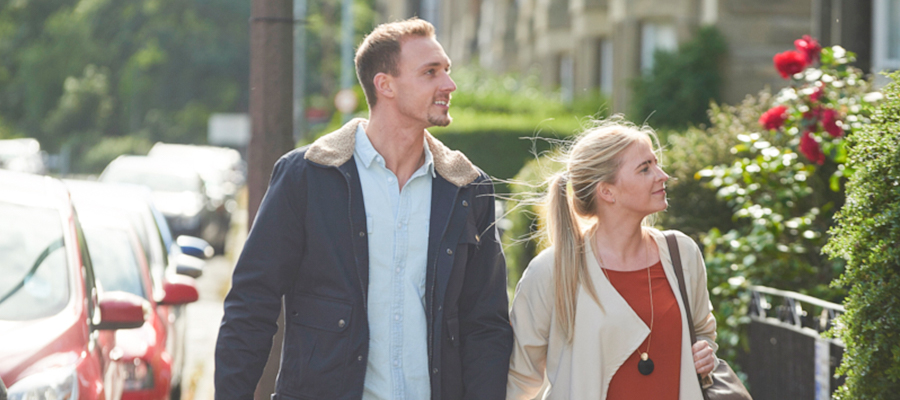 Our team of mortgage brokers are experts in the process of buying a house or flat. We can help answer all your mortgage questions, whether you would like to buy a property in Edinburgh, Glasgow, Dunfermline, Livingston, Musselburgh or many other areas in Scotland and the rest of the UK.
We will strive to ensure you get the right mortgage deal. We pride ourselves on excellent customer service skills and fast turnaround times – on average we can get a mortgage offer for clients within ten working days. But don't just take our word for it – the many five star reviews we've received from our clients on Google speak for themselves. Contact us today to find out how we can help you with your mortgage.
At ESPC Mortgages, we realise how tricky it can be to navigate the buying and mortgage process so below are some useful tools that will help you answer key questions on your mortgage application journey.
How much will I be able to borrow?
Check out our useful mortgage calculator to find out how much you could borrow.                        Calculate how much you can borrow
Find out more about the different services we provide below.
First time buyer mortgage specialists
The first time you buy a house or flat, much of the process can be daunting, including getting your first mortgage. That's where we can help – we've helped lots of first time buyers get on the property ladder in Scotland and can explain the whole process to you, help you to find the right mortgage deal and keep you informed and updated throughout.
Find out more about mortgages for first time buyers.
Mortgage advice when moving home
Whether you need to upgrade to a bigger family home or are planning to move to a smaller property, when you move home, you'll need to work out your mortgage options. You might be on a fixed rate mortgage which you need to leave early, or you may be interested in porting your mortgage to another property.
We can explain all your options fully to you and look at the whole of the market to find the most suitable mortgage deal for your new home.
Finding the right buy-to-let mortgage
If you're interested in buying a property to rent out, you'll need to make sure you get the correct mortgage to do so. The buy-to-let market in Edinburgh and the surrounding areas is buoyant and we've helped many clients procure the most suitable buy-to-let mortgage deal for them.
Plus, ESPC Lettings can help by offering free buy-to-let advice on the right property and area and offer full property management services along with other packages, including let-only and property marketing.
Getting the most suitable remortgage deal
If you're considering remortgaging to make the most of currently low interest rates or would like to free up some equity for home improvements, ESPC Mortgages is the perfect place to start the process. We can provide independent mortgage advice and use our expert knowledge to find the right deal.
How do I apply for a mortgage?
Now, you may be wondering where the best place to start is when looking to get a mortgage. All of us at ESPC Mortgages can guide you through the mortgage process and application from start to finish. Being part of ESPC allows us insight into the property market to ensure we offer the best advice possible to clients.
Contact the team today to find out how we can help you with your mortgage needs – the first appointment is free and with no obligation.
Get in touch
Whether you need help with your first mortgage, are moving home, investing in a buy-to-let property or looking to remortgage, the expert team of Independent Mortgage Advisers at ESPC Mortgages can help. Get in touch with the team today using the contact form below, calling 0131 253 2920 or emailing fsenquiries@espc.com
For the latest, news, views and property picks follow us on Facebook, Twitter, Instagram, and LinkedIn.
You may also be interested in...