ESPC Lettings: Edinburgh letting agent
Topics
As an expert letting and property management company based in Edinburgh, our team of rental and buy-to-let market specialists can help at all stages of renting out a home, from advice on where to purchase a buy-to-let property to a full property management service. 
Why choose ESPC Lettings
With the resources of ESPC at our disposal, including up-to-date property market data and the expertise of our agents, ESPC Lettings is able to offer expert advice from across the property rental market making us one of the best letting agents in Edinburgh. Take a look at the reviews from our clients to see for yourself.
We can help you at all stages of the letting process from choosing the right area for a buy-to-let property right through to finding the right tenant and managing the property.
Our fully managed letting service can help landlords in Edinburgh maximise their property investment and expand their current property portfolio, while providing exceptional property management and essential information for landlords.
Contact us today to find out how we can help you and find out more about the different services we offer below.
Buy-to-let market insights
If you're thinking of taking your first steps into the buy-to-let market in Edinburgh or looking to add to your portfolio, ESPC Lettings can help. Whether you're wondering what the best area is for buy-to-lets, what a good rental yield is or if buying a rental property is a good investment, our expert team can help provide advice and insights into the local market.
ESPC Lettings Drop In
ESPC Lettings are available to drop in and speak to whenever the Property Information Centre on George Street is open. Nicky Lloyd, Head of Lettings, or another member of the team will be there to answer any questions. 
Contact us
Get in touch with the team today to see how we can help with your rental properties – use the form below or email landlord@espc.com or call 0131 253 2847. Plus, sign up to our email newsletters to find out the latest news and events from ESPC Lettings. 
You may also be interested in...
We are members of Money Shield, you can find out more information about them here. 
Scottish Letting Agent Register
ESPC (UK) Ltd - LARN1904080
ESPC Lettings are accredited with Landlord Accreditation Scotland.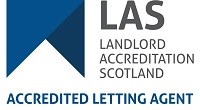 ESPC Lettings are a member of Propertymark, a client money protection provider. Further details on their conduct and membership rules can be found here.