The ESPC values underpin everything we do at ESPC. As a company, we believe that success can be measured by the positive impact we make on our employees, customers and communities and this is at the heart of our core values.
Our values define who we are, guide our decisions and inspire our team to achieve our goals.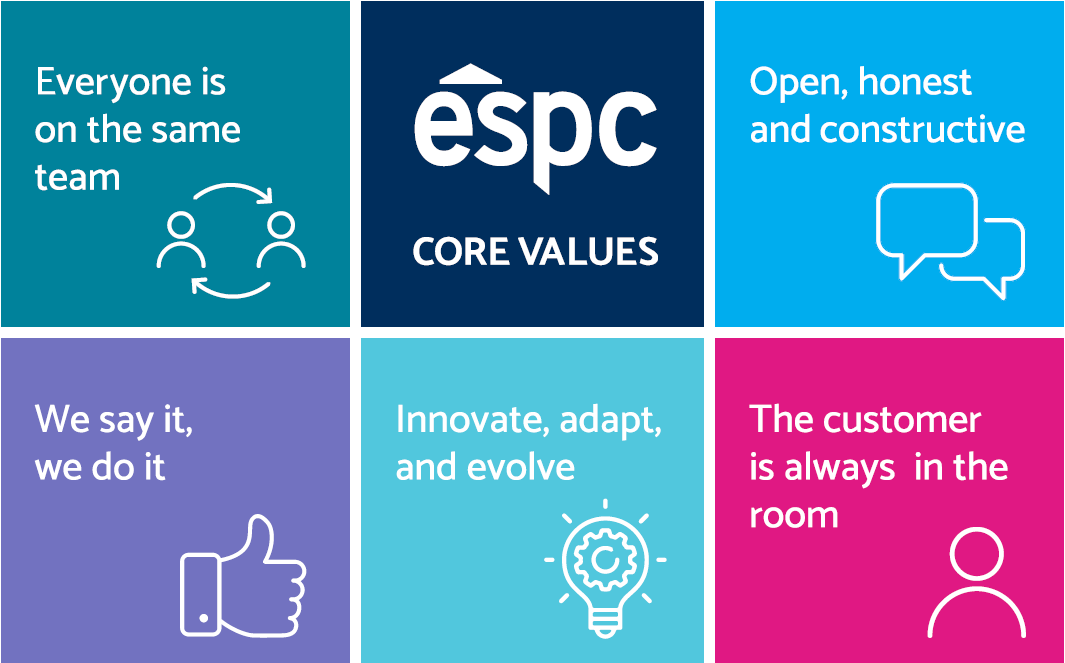 Everyone is on the same team
Integral to every single person at ESPC, we are all working towards the same goal and fully support each other to achieve this.
We say it, we do it
We commit fully to our tasks and goals and put all of our effort in to achieving it. Most importantly, we deliver on what we commit to!
Open, honest and constructive
We are open to feedback and we welcome it. We support each other with excellent communication skills and ensure that we are always honest and confident in what we do.
Innovate, adapt and evolve
We never rest – we can always improve on what we've achieved so far. We celebrate success but are continuously striving to improve what we do.
The customer is always in the room
This is really important. It reminds that everything that we do is for a customer and we need to keep them in mind continuously.
These values are the principles that guide our actions and are embedded in the company culture.