The best property postcodes for Edinburgh investors
Topics
Using the latest rental data from Citylets and house price information from ESPC, Head of Lettings Nicky Lloyd shares the best areas for buy-to-let property in Edinburgh. 
If you're considering investing in buy-to-let, the location of your property is probably the most important factor to think about. A great location can attract quality tenants and higher rental rates but is usually a more substantial initial outlay. 
Understanding the kind of yield your property can expect is key to making a great investment – so, combining the latest rental data from Citylets with ESPC's house price information, we can reveal the three postcodes that provided the strongest rental yields during the first three months of 2022.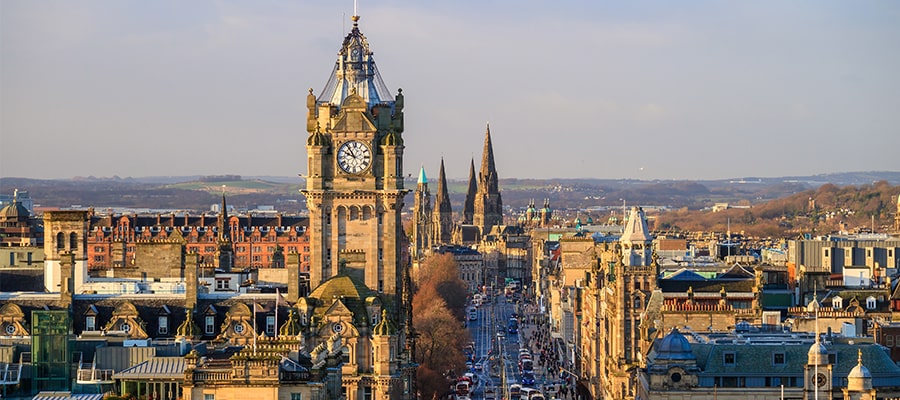 EH5: Granton, Pilton and Wardie
Properties in up-and-coming EH5 performed well, as increasing numbers of young professionals and students sought properties in this traditionally more affordable area. Boasting great access into the city centre as well as being close to Leith, Trinity and Newhaven, where the forthcoming tram extension is set to increase popularity even more, these locations have seen notable renter demand. 
One-bedroom properties in EH5 achieved an average rental yield of 6.4% during January-March 2022, while two-bedroom properties offered a yield of 4.5%. 
EH8: Holyrood, Abbeyhill and Willowbrae
EH8 offers an ideal investment opportunity, with this locale becoming popular with families and young professionals. EH8 offers great access to the city, the coast and green spaces, with plentiful amenities and excellent transport links, making it a very popular choice for a wide variety of tenants. 
Three-bedroom properties offered an average gross rental yield of 6.4% during January-March 2022, while two-bedroom homes provided a yield of 5.2% and one-beds achieved 4.8%. 
EH12: Corstorphine, Murrayfield and Hermiston
Homes in EH12 are proving popular with a range of renters. Located to the west of the city centre, this postcode offers a variety of homes suited to students, young professionals and families looking for a home close to good schools and green spaces, plus it offers excellent local amenities and first-rate transport links.  
In this postcode, one-bedroom properties performed strongest, with an average gross rental yield of 6%, while two-bedroom homes had a yield of 5.1%, and three-beds offered 4.8% on average. 
ESPC Lettings is an Edinburgh letting agent. We can help with marketing your rental property and finding the right tenants. Contact the team on 0131 253 2847 or landlord@espc.com.