Welcome to the 2nd blog article by Paralympian, Libby Clegg. Libby is being sponsored by ESPC throughout 2012.
Hi again. Libby here once more.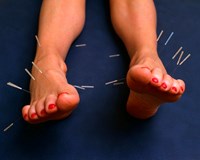 February was a busy month. Since I returned from South Africa I have been rehabbing my foot injury. I have got plantar fasciitis which usually can take a while to heal however I have received a lot of soft tissue therapy and physiotherapy. I've also travelled down to Birmingham to get shockwave treatment to help stimulate the repair. I've been back in training since the beginning of February, I'm back into full track sessions now and coming back to full fitness which I'm really happy about! Due to my foot problem I've focused most of my hard work on my weight sessions making massive improvements by lifting much heavier weights than before.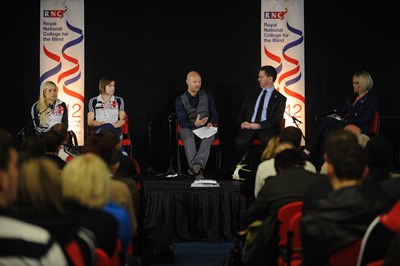 I attended a disability conference in Hereford at The Royal National College for the Blind (picture on the right is Josie Pearson, me, Danny Mills, Chris Holmes, and Amanda Davies). I toured the college campus which was really impressive; I couldn't believe the facilities that were available for the students. At the conference Chris Holmes MBE was the keynote speaker. Chris Holmes is an ex-Paralympic swimmer who won multiple medals at Paralympic Games. He is now the LOCOG Director of Paralympic Integration. He was very inspirational and was involved in some of the discussions. Some of the topics for discussion were "How will 2012 impact on the profile of disability sport?" and "How will 2012 impact on the access to disability sport, and access for supporters who are disabled?" There were also some workshops demonstrations of seated volleyball, blind football and goal ball. People could participate if they wanted. I had a lovely day and it was a great experience.
My brother, James Clegg, was preparing for and taking part in the British Paralympic Swimming Trials. This is one of the few competitions that he will race at to get his qualifying times to go to the Paralympics in London. As James is also visually impaired he is in the same sight classification as me so he is an S12 swimmer. He did the 50m freestyle in a Personal Best (PB) but just missed qualification time. In 100m freestyle and 100m butterfly he managed PBs and British records but missed the qualifying time. The next trials are in Sheffield in April for him to have another crack at it. His times are heading in the right direction and his big sister (me) is confident he will make it.
If you want to keep up to date on what Libby is up to a simple Facebook Like on www.facebook.com/espcteamlibby is all you need to do.