At home with a real ESPC buyer: Rachel Henderson
Topics
You may recognise Rachel Henderson, and especially her penchant for sunny, bright interiors; the textile designer, interior artist and stylist was a runner-up on the first season of Scotland's Home of the Year back in 2019, with her former home, Little Blair House.
After moving onto a new property in Fife two years ago, a 1970s renovation project, Rachel shows us around the happy home she shares with husband Andy and daughter Lottie.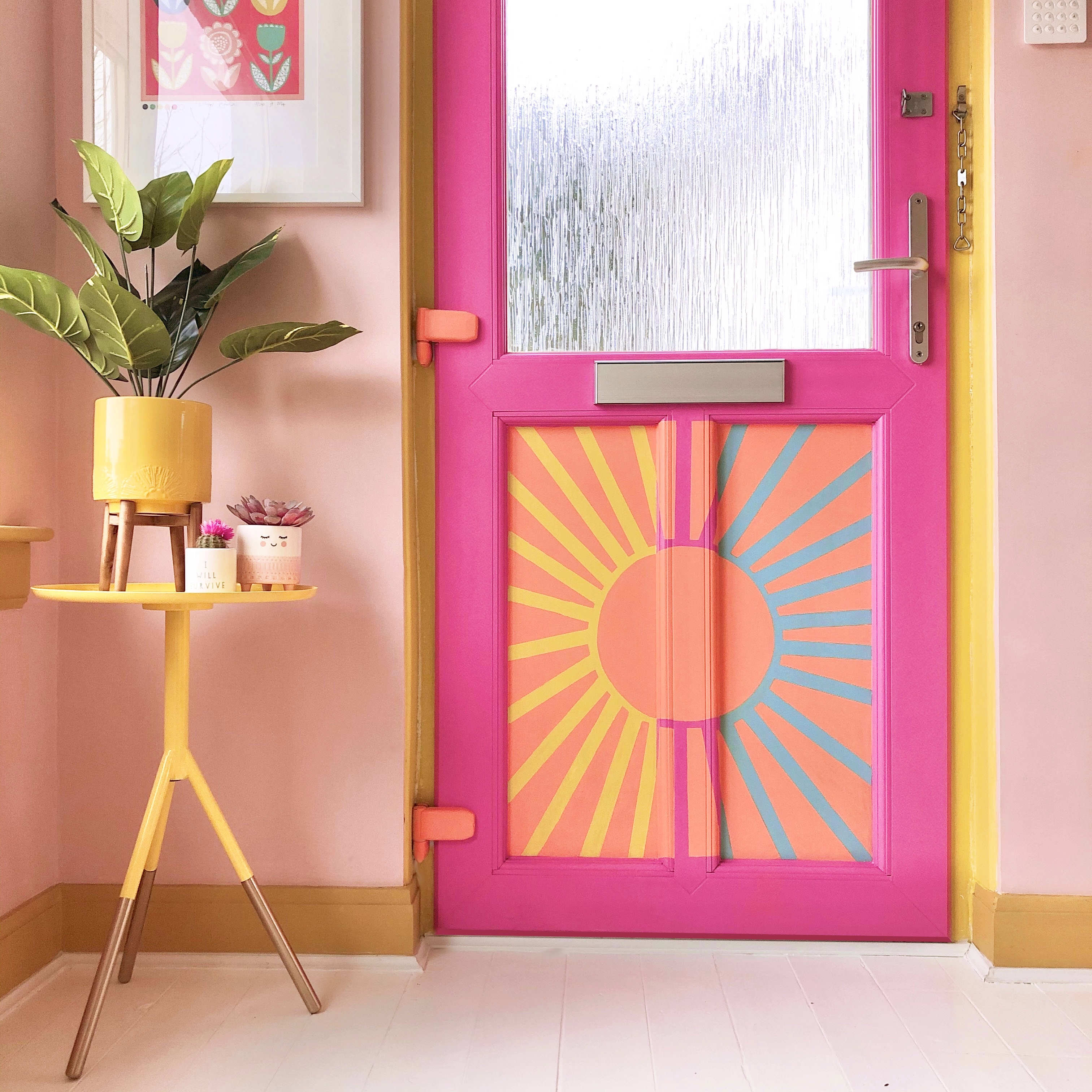 We all fell in love with your vibrant style after seeing Little Blair House on TV, it was gorgeous! Why did you decide to move on?
We had outgrown the house – we needed more space, and we wanted a bigger garden for our daughter Lottie. We were hoping to find a detached three-bed close to family in Dunfermline, with lots of land around it, in a peaceful location within walking distance of a primary school. We had done everything we could do to Little Blair House, and we were keen to start a new project – something we could completely transform and give a new lease of life!
Your previous home was of a retro style – what were you looking for in your new home?
We wanted a Seventies house. I've always been a fan, as they are really spacious properties that usually have lovely wide rooms, large windows and great storage. We wanted somewhere that needed a complete makeover, so that we could start from scratch, but it also had to be easily modified and wouldn't require too much money chucked at it.
How was your experience of finding your new home?
We used the ESPC app to help us – it was so helpful, and it was nice and easy to check while we were out and about. I liked how you can use the advanced search options and select specific requirements for your new home.
We'd been looking for about six months, and we lost out on two properties before we viewed this one. My friend lives nearby, and sent me the link – as soon as I saw it online, I knew it was the one.
Wow! How did the viewing go, with expectations already in place?
We knew that it was the right house for us, and that was confirmed when we met the sellers. As they showed us around, we got such a warm feeling about it, it felt homely and very loved. Also, there was lots of mid-century furniture at the property that needed to be upcycled, which was a huge appeal!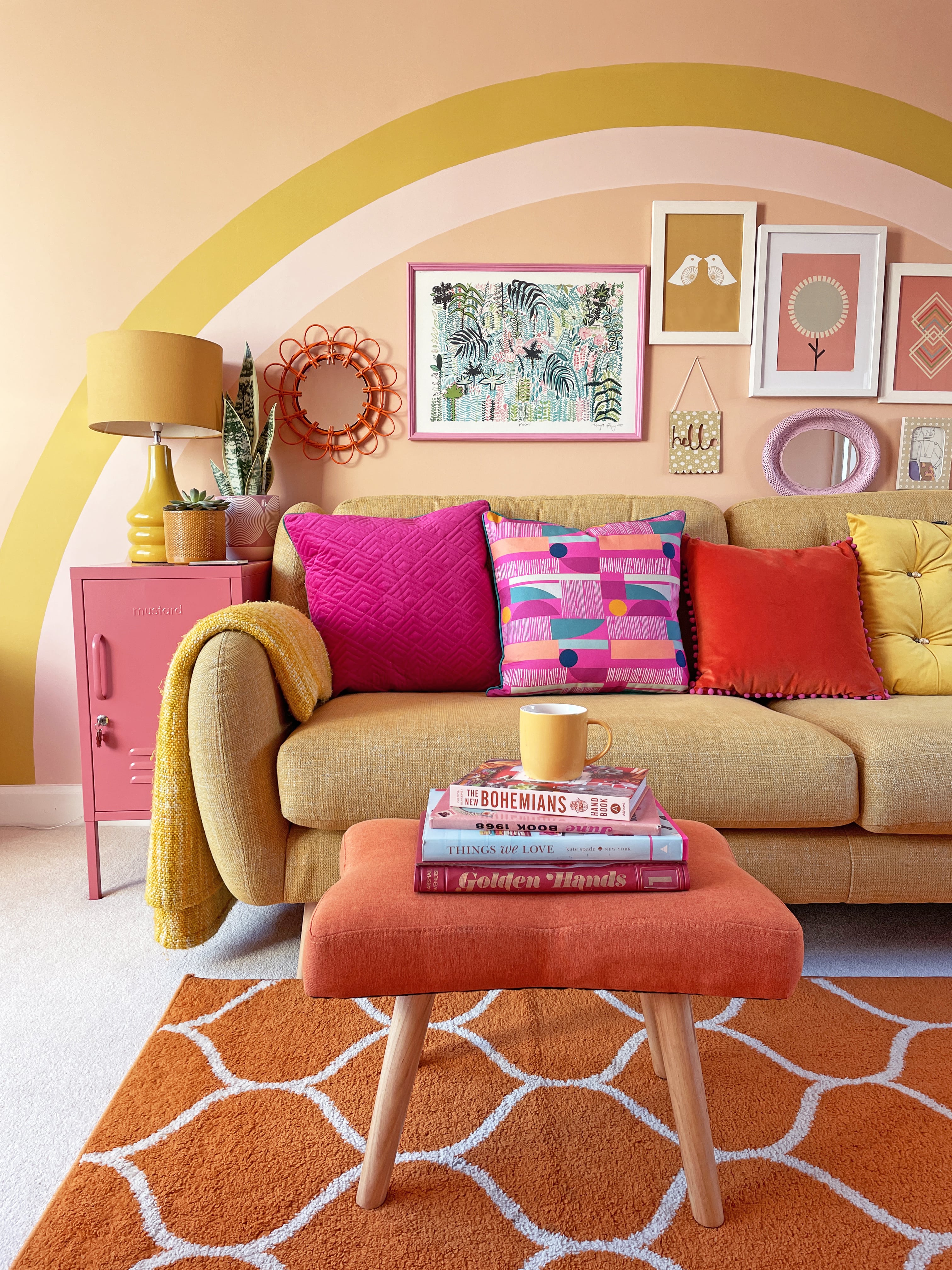 After getting the keys, how did you kick off your renovation plans?
I've always loved coastal-style homes, white houses with painted windowsills and doors, so the first thing we did was paint the exterior. It dramatically changed the whole look of the property, and it's gone from looking tired and dated to being fresh, fun and contemporary.
We knocked down the original entrance to open up the porch and hallway. One of my many visions for our home was to open it up and connect it with the outside space – you can now see the garden and adjoining fields at both entrances, which I love. It's also helped bring in more natural light, and has improved both the aesthetic and the liveability of the space.
We've still got lots of plans though – I'd love to add external painted shutters to the windows!
What are the biggest lessons you've learned from renovating?
Take your time, always plan and only do one room at a time, otherwise it can get really stressful. Never rush into buying big-ticket items, like flooring, sofas, beds, kitchen units and bathroom suites – live in the property for a few months and then make those decisions, by then you'll know what will work best.
Your day job must inspire your design decisions – how do you work on your own interiors?
My work greatly influencers my own décor choices. As with my designs, I always inject lots of colour, print and texture into my room schemes, and I follow the same process. I start with a vision board and colour palette, and plan out the project before creating the design. I use my Instagram grid as a source of inspiration too.
At the moment, I particularly love the combination of yellow and pink – I've repeated these colours so much in our home, it's such a joyful combo!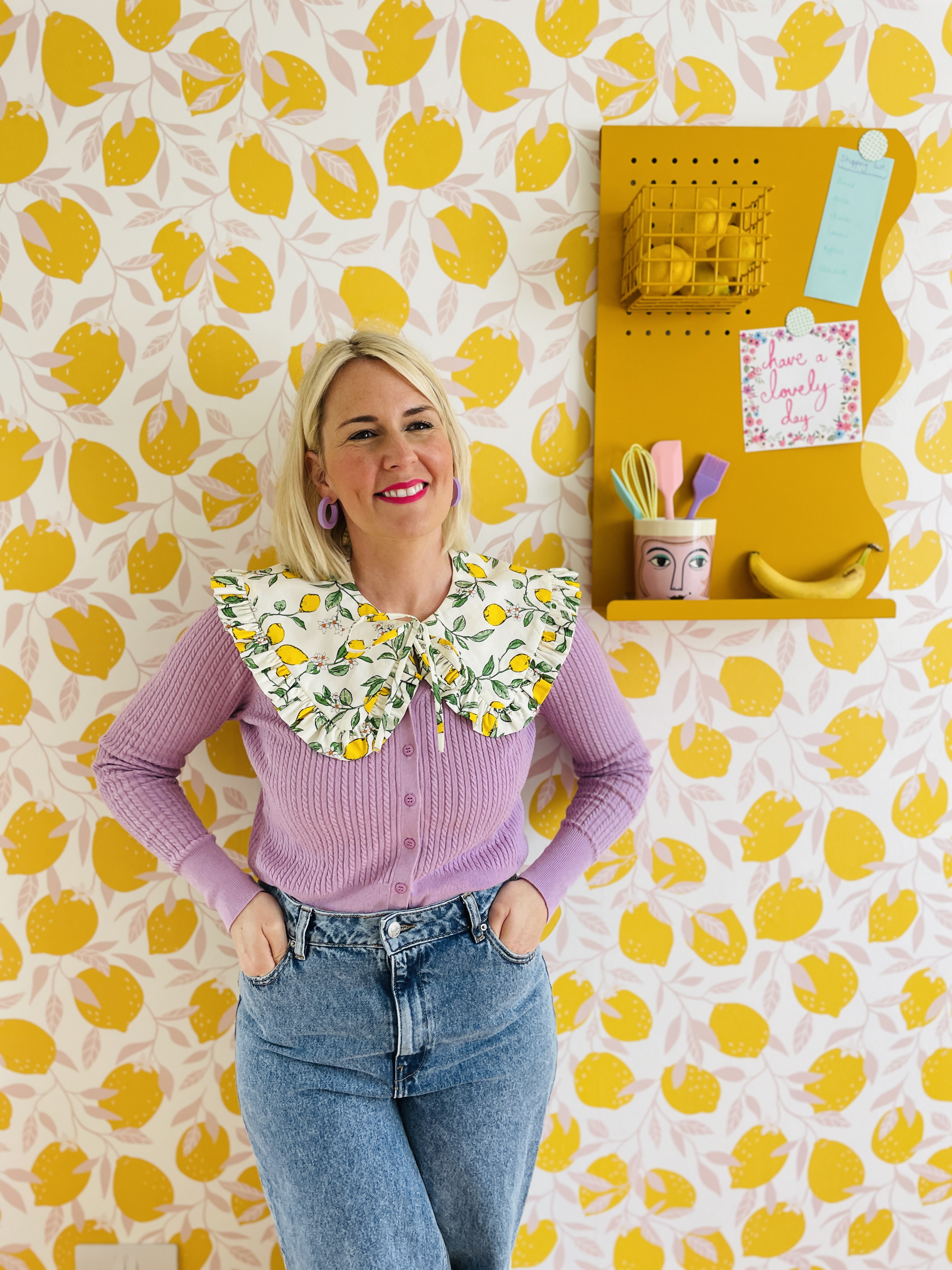 What is your favourite thing about your home?
The exterior. It's so cheerful, I always feel really uplifted when I arrive home.
Many readers might be dreaming of a colourful, personality-filled home but aren't sure where to start with creating a bold look. Do you have some advice you can share?
Just go for it, and don't worry too much about what others might think. You can find so much inspiration on the likes of Instagram and Pinterest, so use what you find. It's your house, so create a home that makes you happy and brings you lots of joy!
Search all properties for sale in WEST FIFE
Find houses and flats for sale in West Fife and Kinross
Inspired by Rachel's beautiful home? You can search all properties for sale in West Fife, and sign up to My ESPC so you don't miss out on new homes coming to market.
Find out more about how to buy a house or flat in Scotland.
This article originally appeared in the November 2021 issue of the ESPC magazine. Find out more about the ESPC magazine and read the latest issue. 
You may also be interested in...