At home with a real ESPC buyer: Louise Brown
Topics
Back in 2018, senior digital designer Louise Brown, 28, was hoping to find a two-bedroom home in the West End of Edinburgh where she and her partner Luke, and their cat Gizzy, could stretch out and put their own stamp on things. But when they took a chance and viewed a one-bedroom property in the coveted colonies in Shandon, the couple knew that they'd found their ideal home.
Since they got the keys just over three years ago, Louise and Luke have fulfilled their ambitions to personalise their property, while staying true to its Victorian heritage, documenting the process along the way on Instagram.
Now, Louise shares with us the process of purchasing their first property in the Capital, and their plans for property number two…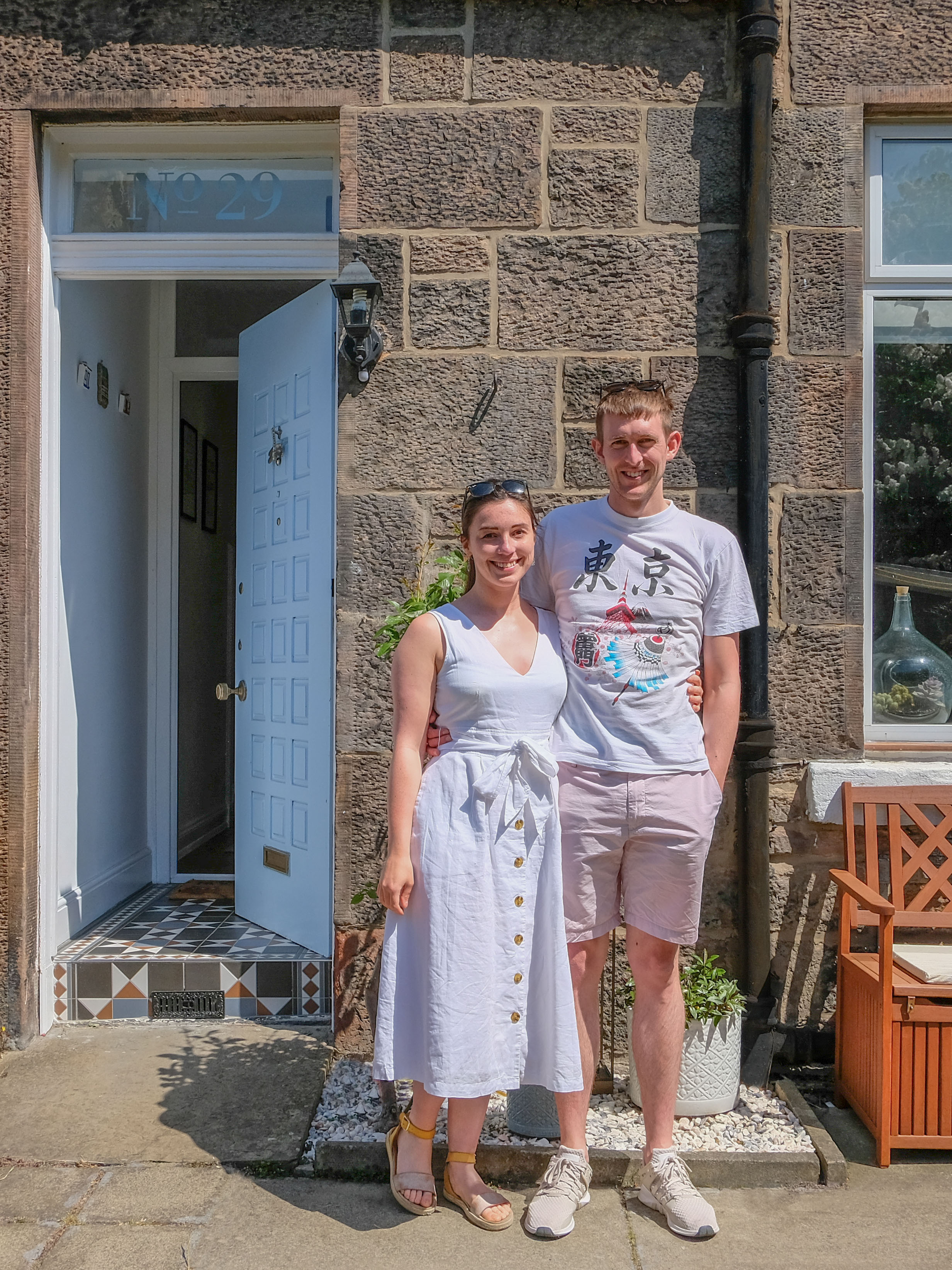 Search all properties for sale in SHANDON
You've been in your home a little while now, but casting your mind back, what was your experience like as a first-time buyer in Edinburgh?
Initially, we began searching in a very competitive market. We'd been renting for a few years in the West End, and we hoped to stay quite close to the area, as we already knew and loved it.
I'm an avid online property browser, across all the apps and websites, especially ESPC! Being able to shortlist properties on the app and look at similar properties that had previously sold in the area really helped us to understand valuations and judge overbids appropriately.
It just felt like a dream come true to know that there would be a home waiting for us to find, after all of our hard work saving for a deposit.
How did you find this property, and how did you know it was 'the one'?
We'd been viewing on and off for six months, and we'd had to think hard about our must-haves, like outdoor space, and what we were willing to compromise on.
We had always rented period properties in the past, and as Edinburgh is so full of amazing character and charm, we loved the idea of living somewhere that had a thousand tales to tell.
Our original plan was to find a two-bed property, but after we lost out to a few in the same area, we saw this one come on the market. It was a one-bed, but as it was a good size, we decided it was still worth a look. We immediately fell in love with the charm of the colonies, both the stunning Victorian features and the community of people here. We knew as soon as we walked in, this was the right place for us. It had only been listed on the market that morning, and by the afternoon, it was ours!
You've documented your home renovations on social media, but can you talk us through the changes you've made to your home?
The property was in really good condition, but we felt it would benefit from some modernisation. The first thing we did was install a new kitchen, transforming it from a U-shape into a more traditional galley kitchen, which we felt was both more practical and more sympathetic to the property's age and style.
When redecorating, we made a conscious effort to choose colours that felt true to the property's history; for instance, we have a warm, bright yellow in our living room, and a rich teal in our bedroom.
We also developed our outdoor space; gardens often come at a premium in Edinburgh, and it seemed a shame that ours was covered in paving slabs. We had a shed built, laid a lawn and built a raised bed out of railway sleepers, which now blooms with peonies and roses.
Last year, we replaced the flooring throughout, switching from a dark purple carpet that ran through the bedroom, hallway and living room, to engineered oak flooring with a cream Berber carpet for the bedroom. Everything feels much cosier and lighter now, more like how it would have been originally.
What are the biggest lessons you've learned so far about renovating?
Always budget for things going wrong! When our builders came to install the kitchen, we found out that it couldn't be done without replacing the electrics, which we needed to factor in extra time and budget for. It meant replastering certain areas too, which we had wanted to do, but not necessarily just then.
It all worked out in the end, but we now allow ourselves an extra 10% on the budget, just in case.
What is your favourite thing about your home?
There's nothing quite like the light that comes with an old property, and as an early bird, I love watching it glisten through the windows first thing with a cup of tea as the street wakes up.
What advice would you give to fellow first-time buyers?
Be flexible in terms of your wants and needs, it's important to be open to compromise.
We didn't have any intention of looking at one-bed properties but now I can't imagine us having lived anywhere else, it's been just the right size for us during this period of our lives.
What's next for the property?
We're getting married this Autumn, and after our current fixed term mortgage comes to an end in the Spring, we're hoping to put our home on the market and start the search for a three-bed family home to grow into. .
Are you interested in Louise's home? Since this interview took place in September 2021, Louise and Luke's plans changed, and their home is now on the market with ESPC. You can view it online here.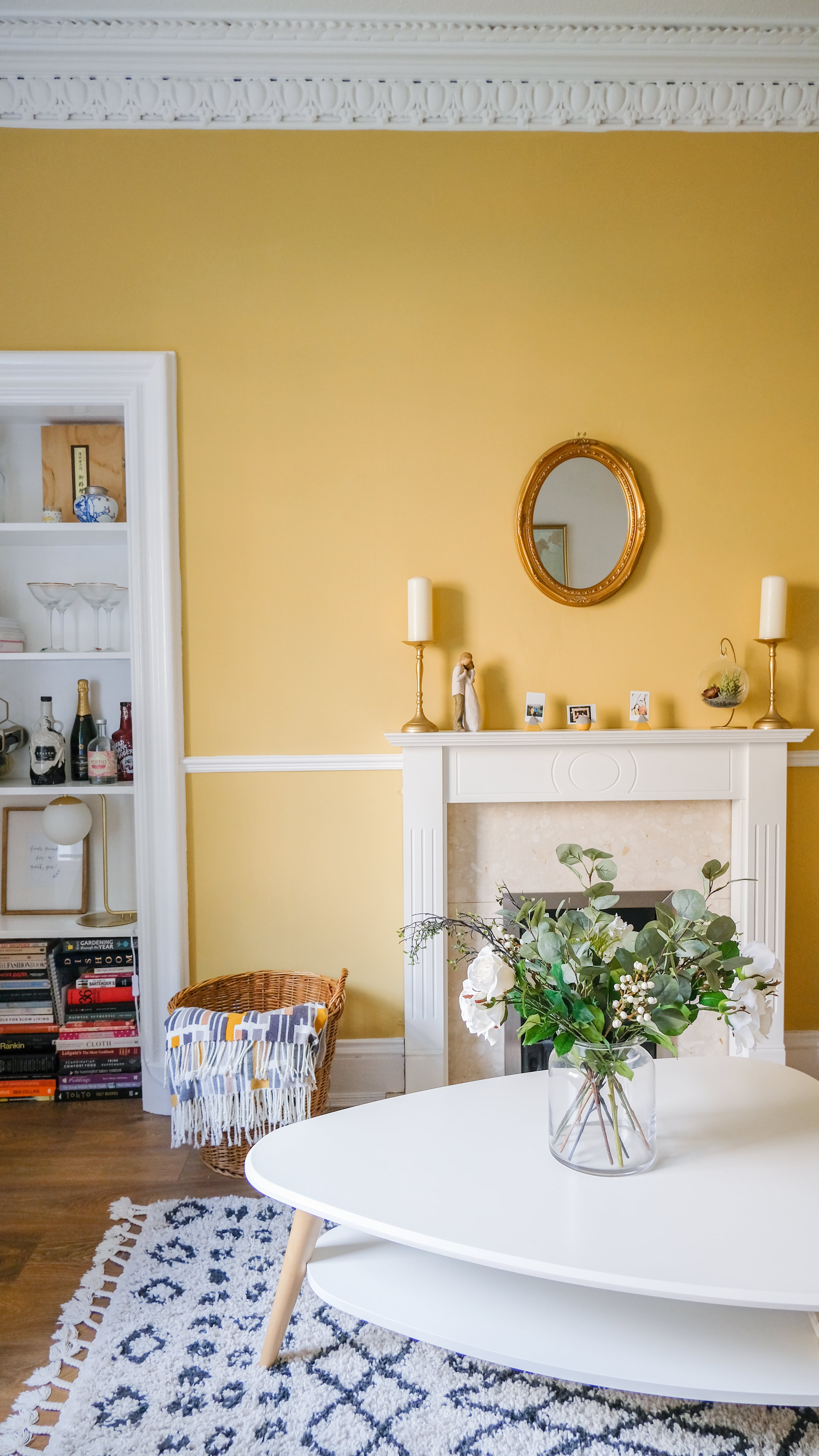 Search all properties for sale in shandon
Find houses and flats for sale in Shandon
Inspired by Louise's beautiful home? You can search all properties for sale in Shandon and sign up to My ESPC so you don't miss out on new homes coming to market.
Find out more about how to buy a house or flat in Scotland.
This article originally appeared in the September 2021 issue of the ESPC magazine. Find out more about the ESPC magazine and read the latest issue. 
You may also be interested in...