At home with a real ESPC buyer: Siobhan Doherty
Topics
In 2017, colour consultant Siobhan Doherty (and creator of the popular Homestead Instagram account) and her husband Rory started to feel like they might soon outgrow the Murrayfield flat they shared along with their daughter Úna, then aged one. With hopes of expanding their family, the couple tentatively started searching for a place to stretch out and settle down.  
Luckily, they didn't have to look far – their ideal home turned out to be the house directly backing on to their flat! A renovation project, Siobhan and Rory weren't daunted by the task at hand.
In the four years since moving in, they have transformed the property and added two more daughters to their fold – two-year-old Nora and six-month-old baby Nell - making this place their perfect family home. Now, Siobhan tells us about their journey to their dream house.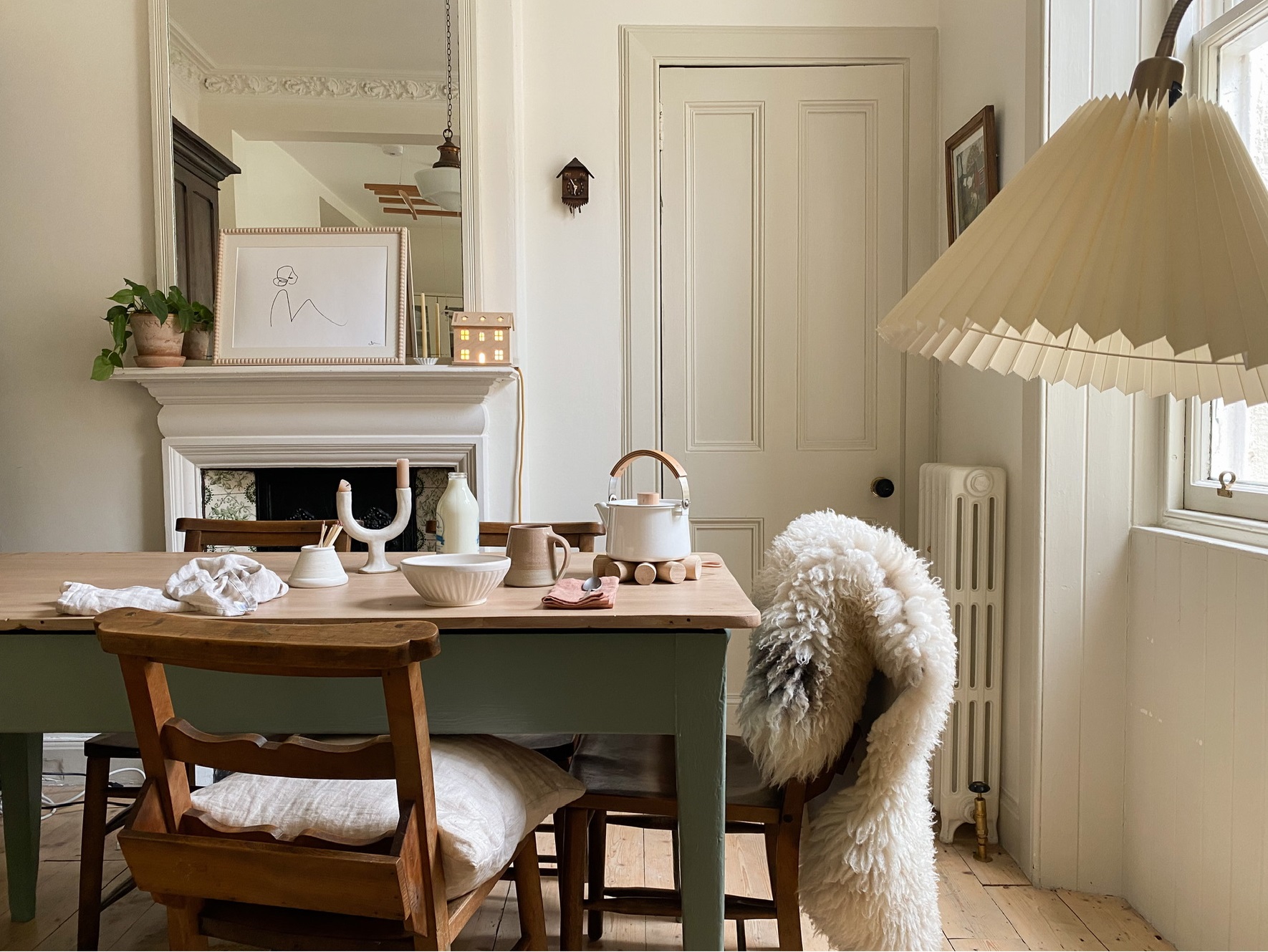 What made you want to take that leap from a flat to a house?
Having a one-year-old, we knew we were probably going to outgrow our two-bedroom flat quite quickly. We were happy with our location, but the idea of having our own front door, our own garden and a place to park the pram was beginning to appeal to us more and more.
It was probably the best way for us to buy a new place, as we weren't under pressure to move and were quite laidback about it all.
How did you find the house? Did you have specific requirements in mind?
We started looking in March 2017 – it's always in spring that you feel the need to change, isn't it? I spent many an evening scrolling the ESPC website, and we viewed a few flats which were beautiful, but we really wanted to hold out for a house with the view to hopefully extend our family.
Our requirements were a period property with lots of character, our own front door, a private garden and a spare room for visiting family, plus we wanted to stay in the west end of Edinburgh.
 When I found this house for sale on the ESPC website, a lot of boxes were instantly ticked. Even though it was a neighbouring street to our old flat, we didn't spot the 'for sale' sign, as it wasn't a place we passed by.
How did you know this house was the right one for your family?
We loved it from the moment we first viewed it. It was in terrible condition: damp and old, but it had a lot of charm about it. The upstairs felt very cottage-like, and I could just picture us making a beautiful little girl's room for Úna in one of the bedrooms. The cupula in the landing meant the hallway felt very bright and welcoming, and details like the original cornicing, sash-and-case windows and Edinburgh presses ticked so many boxes.
We wanted a project that we could breathe life into again, and that was what we found!
Can you talk us through the renovations you've carried out, and any top tips for aspiring renovators?
In the beginning, we did some structural work; we knocked down a wall to make a big family kitchen-diner, installed a new kitchen and created a new downstairs wet room. We reinstated the partition between the vestibule and the hallway, and created a walk-in closet/office on the upstairs landing, using space gained from the spare bedroom.
We rewired and replumbed the whole house before starting on the decorative work, which included lots of painting, wallpapering, stripping the original pine floorboards and staircase and salvaging cast-iron radiators and mantlepieces.
I'd say that renovators should invest in the big, boring hidden expenses from the beginning as we learned to; we spent our budget on the rewire, damp-proofing, skimming some of the walls and fixing the cupula. When our savings ran out, we made do with things like not skimming some of the walls, and now these are the things that bother me most!
Is there anything left to do to the property?
The final room on our list is the family bathroom. We need to start from scratch, as it's very old and very ugly! After that, we'll look at the exterior of the house, and keep on growing in our garden.
How does your day job as a colour consultant impact your own design decisions? 
I help people to choose colours for their homes, but I am most cautious when picking for my own home! I am inspired by Scandinavian design, and I'm drawn to bright, warm neutral interiors, with accents of colour in soft furnishings, furniture and wallpaper. I thrive on creating calm spaces with muted palettes, rather than bold colours.
What's your favourite colour to use in the home?
My favourite colour has always been Farrow & Ball's 'Slipper Satin'. I love using it on woodwork as a much softer alternative to bright white. It's also a very easy, warm, linen-like colour for walls that makes any space feel cosy, regardless of the light.
What's your favourite thing about your home?
I love that each room in the house is well-used, and that the layout works well for our little family. That said, it would be handy to have attic space for storage; I try to be minimal to combat this, but that can be difficult with three children!
Is there any advice you'd give to buyers searching for something similar?
I know the market at the moment is quite difficult, but keep positive in your search. If you lose out on a property, assume that it wasn't right for you, and the perfect property is still out there. Keep looking, and be realistic with your search requirements. Easier said than done, I know!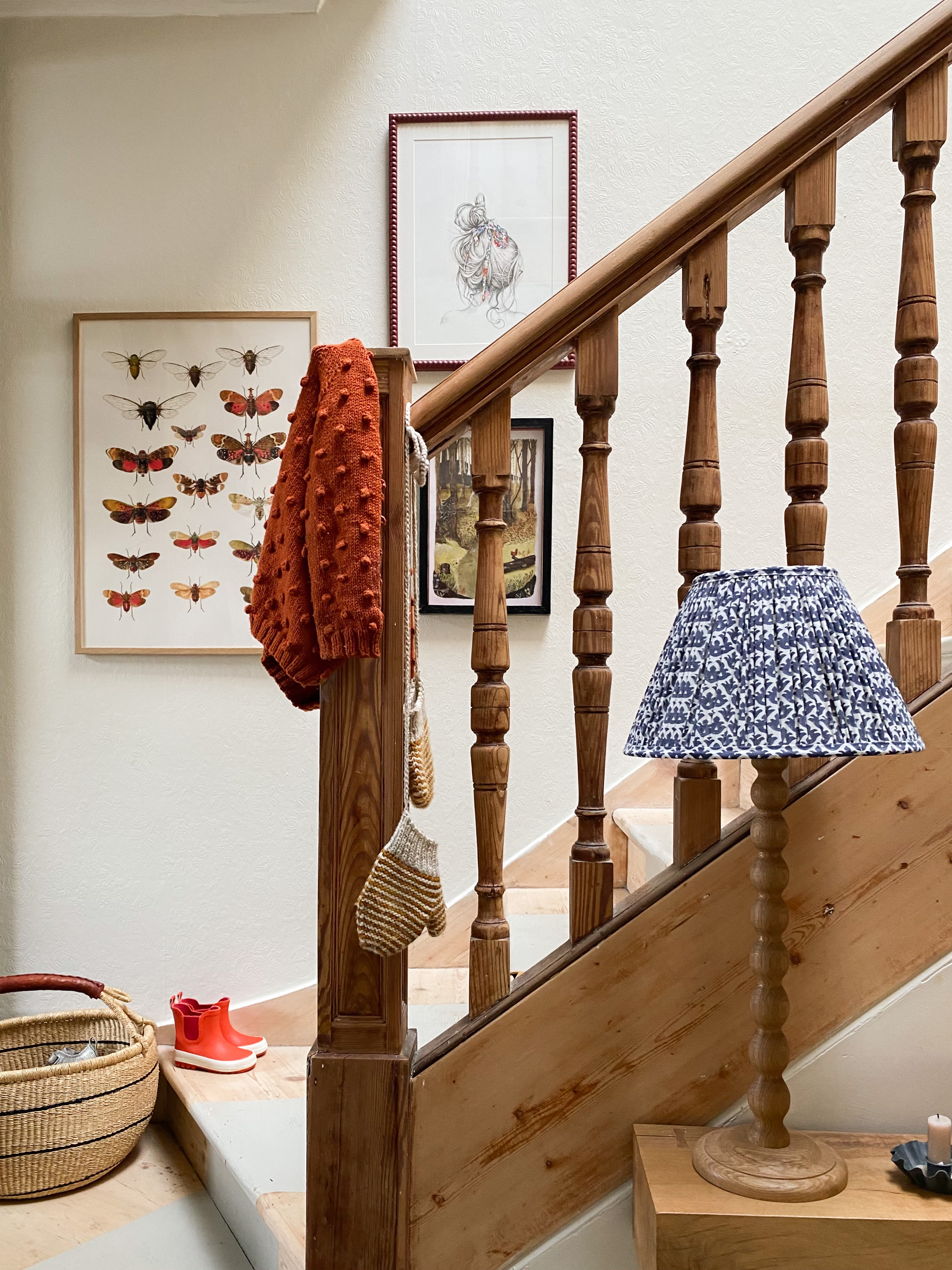 Search all properties for sale in MURRAYFIELD
Find houses and flats for sale in Murrayfield
Inspired by Siobhan's beautiful home? You can search all properties for sale in Murrayfield and sign up to My ESPC so you don't miss out on new homes coming to market.
Find out more about how to buy a house or flat in Scotland.
This article originally appeared in the October 2021 issue of the ESPC magazine. Find out more about the ESPC magazine and read the latest issue. 
You may also be interested in...