What was the Scottish rental market like in Q1 2022?
Topics
A rise in demand for city living pushes average rents to new highs
The latest Citylets report demonstrates clear evidence of a rise and return in demand for city living during the first quarter of 2022, as we exit the pandemic and see a return to a more 'normal' way of life.
The well-documented rising cost of living didn't appear to dampen the demand for rental property in the Scottish private rental sector, particularly in city locations where a widespread return to hybrid and office working was combined with a restart of the student let market.
While there is undoubtedly a leap in the desire for properties in the cities, with growth in these areas surpassing levels seen in out-of-town locations, demand for properties of all types across Scotland grew throughout the first quarter, with the market reporting widespread double digit annual growth.
Following on from the market frenzy we saw towards the end of 2021, the first quarter of 2022 continued to see exceptional levels of activity and unprecedented demand from tenants, with property demand severely outweighing supply across many locations. With changes in the notice period legislation and a well-documented competitive property sales market, there have been signs of more landlords choosing to exit the rental market in recent months, compounding the supply issue.
Average Scottish rents rose 8.5% year-on-year to £896 during this quarter, while the average time to let was 20 days – 18 days faster than the same time last year, although we must account for the 2021 Q1 lockdown which will have impacted market activity at the time.
One-bedroom flats, with an average rent of £646, were the quickest to let across Scotland, with an average time to let of 18 days (20 days faster year-on-year), and 38% of these properties being let within one week. However, demand was also high for larger property types; three-bedroom properties experienced the biggest year-on-year rental increase, with average rents for this property type rising 11.6% to £1,144.
If we compare Scotland's largest cities, the private rental sector in both Edinburgh and Glasgow saw significant growth during the first quarter of 2022. Edinburgh's average rental rate rose 14.2% to a new all-time high of £1,214, while Glasgow's average rental rate leapt 16% to £972. Both cities saw substantial demand rising for larger property types, as the student market sprang back into action.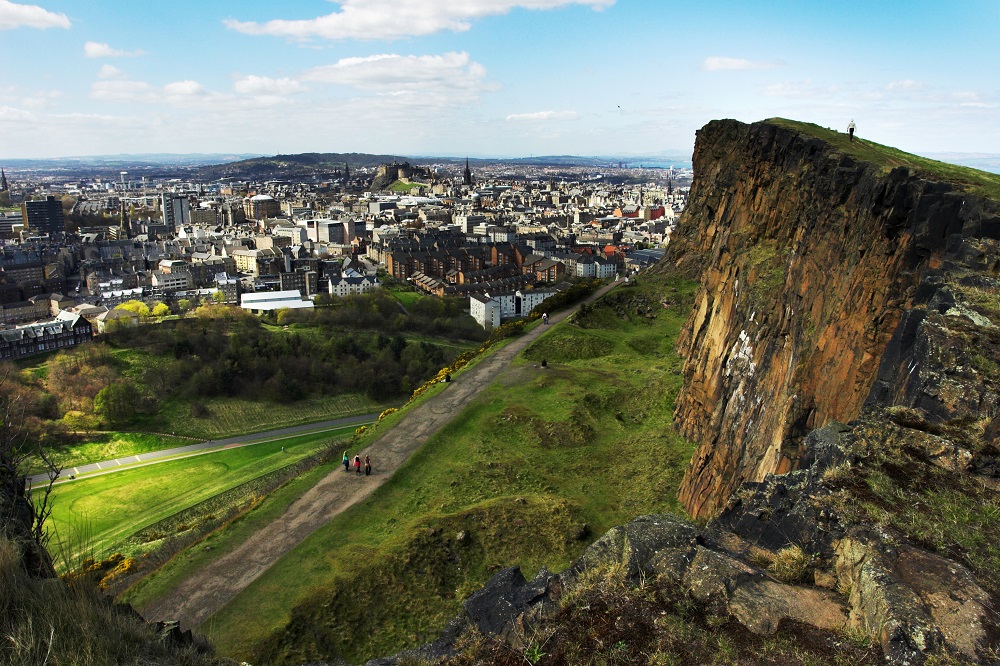 The Edinburgh rental market
Average rent in Edinburgh
According to the Citylets report, Edinburgh's rental rates grew by 14.2% year-on-year during the first quarter of 2022, taking the average rent to a new all-time high of £1,214 per month. Incredible demand saw rental rates pushed up across the city, intensified by a severe lack of available properties.
Four-bedroom properties saw the most substantial growth, as the competitive student market burst into life. This exceptional demand led to a 27% annual increase, driving the average rental rate for this property type to £2,211. This means that Edinburgh's four-bedroom properties have seen a 58% increase in rental rates over the past decade, a strong result for long-term property investors.
In fact, all property types (from one- to four-beds) saw growth of over 52% across the past decade, demonstrating how strong an investment the Edinburgh rental market can be for those willing to pursue a longer-term venture.
Time to let in Edinburgh
The average time to let for Edinburgh property dropped to 16 days on average during the first quarter – this figure is 30 days lower than we saw in the first quarter of 2021, however we must remember that we are comparing a period of 'normal' activity to the lockdown period in place during January-March 2021, which will have impacted the market at the time.
One-bedroom properties in Edinburgh let the fastest, in 13 days on average (33 days faster than the same time last year). 44% of one-beds let within a week of being advertised, and 87% were let within one month.
Best rental yields in Edinburgh
Combining Citylets and ESPC data, we can reveal that one-bedroom properties in EH5 and three-bedroom properties in EH8 produced the best rental yield in the Edinburgh marketplace, at 6.4% on average.
Nicky Lloyd, Head of ESPC Lettings, said: "Q1 2022 was a thriving high demand/low stock market. This led to properties being snapped up moments after coming to the market, and multiple applications for each property. What is interesting is, despite the demands from the market, most landlords have taken a level-headed approach and rents haven't been hiked up, which is encouraging for potential tenants.
"There seems to be no slowing in the market as we experience more people moving into the city, either relocating with employment or to study. The low levels of stock can also be connected to tenants staying in properties for longer, meaning there are much fewer properties returning to the market. At is stands, it would be likely that the market continues in this vein, especially as we enter the traditional busy periods of the spring and summer.
"EH5, covering up-and-coming areas like Granton, has become increasingly popular with young professionals looking for an affordable rental property close to the city, while three-bedroom properties in the family-friendly areas of EH8, including neighbourhoods like Willowbrae and Holyrood, offer great investment opportunities for landlords."
Get in touch with Nicky to discuss the Edinburgh rental market.
Search houses and flats for sale in Edinburgh.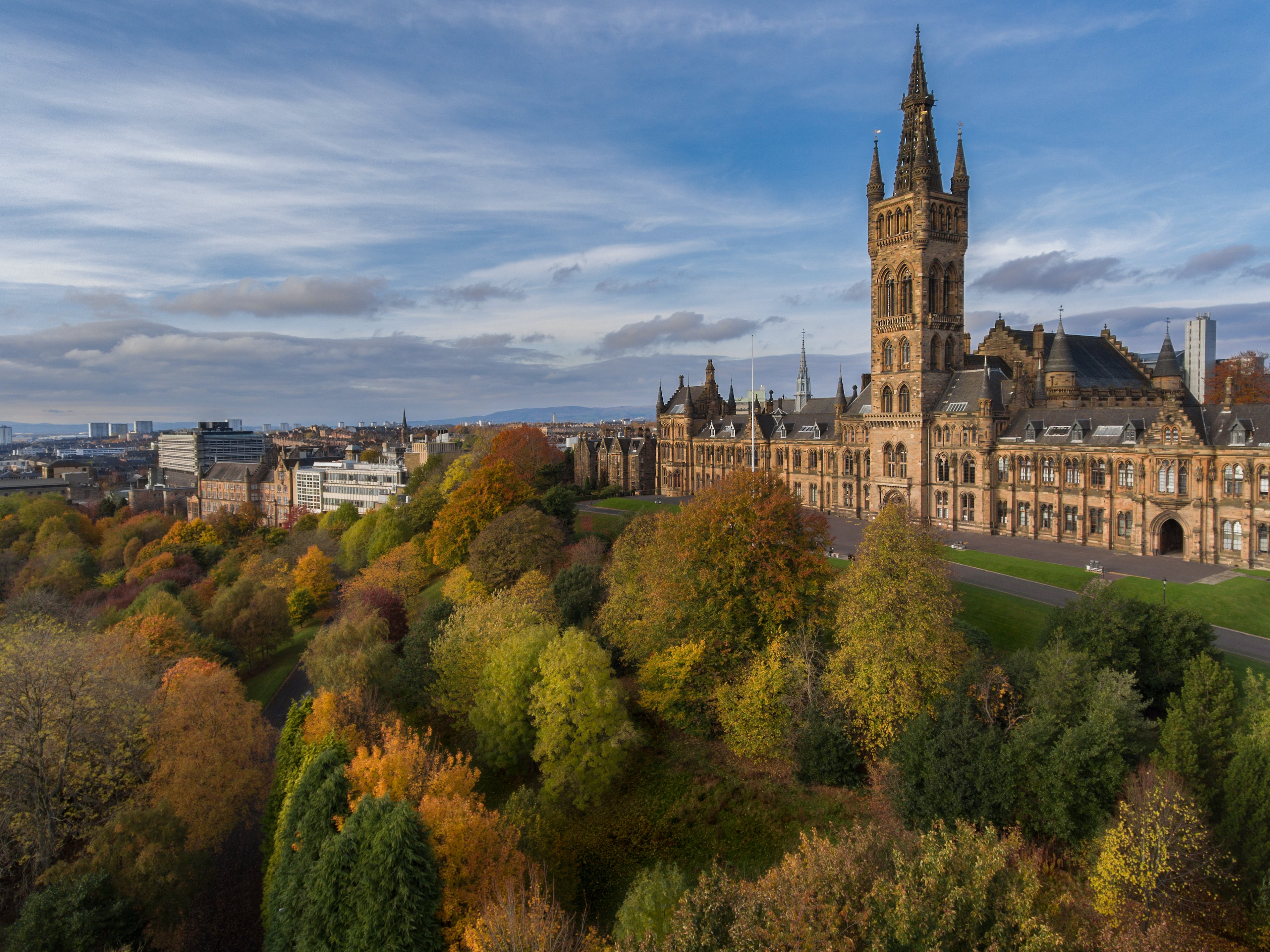 The Glasgow rental market
Average rent in Glasgow
According to Citylets data, the average rent for property in Glasgow rose significantly over the first quarter of 2022, with rental rates posting an annual growth of 16%, taking the new average rent to £972.
As with the activity seen in Edinburgh, four-bedroom properties saw the biggest increase in average rents as demand for this property type grew with the return of students to the city. Glasgow's four-bedroom properties let for an average of £1,879 – an increase of 19.8% year-on-year. This means that four-bedroom properties in Glasgow have seen a 72.1% growth over the past decade.
All property types saw a solid growth in their rental rates over the past year, of at least 11.7%, but demand was clearly strongest for Glasgow's larger property types, with three-bed properties coming in 18.8% higher year-on-year at £1,407.
Time to let in Glasgow
In the first quarter of 2022, Glasgow's average time to let dropped to an historic low of just 13 days, showing just how competitive the private rental market is in the city. This is 18 days faster than we saw in 2021.
One-bedroom properties let the fastest, in just 10 days. 54% of one-beds let within a week, and 91% were let within a month of coming onto the market.
In encouraging news for tenants, there is evidence of more new landlords coming into the market and stock levels have been rising accordingly, but according to Citylets' data, levels are still only a third of what they were pre-pandemic.
Search houses and flats for sale in Glasgow.
The West Lothian rental market
Average rent in West Lothian
In line with the evidence showing that city locations have experienced higher levels of demand in the opening months of 2022, West Lothian's private rental market saw more restrained growth. After a slow start to the year, the market began to pick up towards the end of the first quarter, with demand rising and reports of multiple applications per property, consistent with activity seen across the rest of Scotland.
West Lothian's rental rates across the region rose 7.9%, taking the new average rent to £803 per month.
Three-bedroom properties were the most in-demand, with rents rising 19.8% year-on-year to an average of £907.
Time to let in West Lothian
The average time to let in West Lothian reduced by three days year-on-year, meaning properties were let within 14 days on average.
In keeping with the patterns seen across the country, West Lothian's one-bedroom properties let the fastest, with an average time to let of just 10 days.
Search houses and flats for sale in West Lothian.
Find out more
Read the full Citylets report.
If you're interested in finding out more about the Edinburgh buy-to-let market or if you're a landlord looking for assistance with managing and marketing your properties, get in touch with ESPC Lettings on landlord@espc.com or 0131 253 2487.
Search houses and flats to rent in Edinburgh. 
Want to know more about how to maintain your rental property, or who is responsible for repairs? Sign up to our free Property Repairs and Maintenance webinar on 19 May 2022 here.
You may also be interested in...