ESPC Lettings answers FAQs from tenants
Topics
Are you searching for a home to rent in Edinburgh, but aren't sure where to start?
Nicky Lloyd, Head of ESPC Lettings, shares the most frequently asked questions from tenants, to help you understand what to expect when renting a property.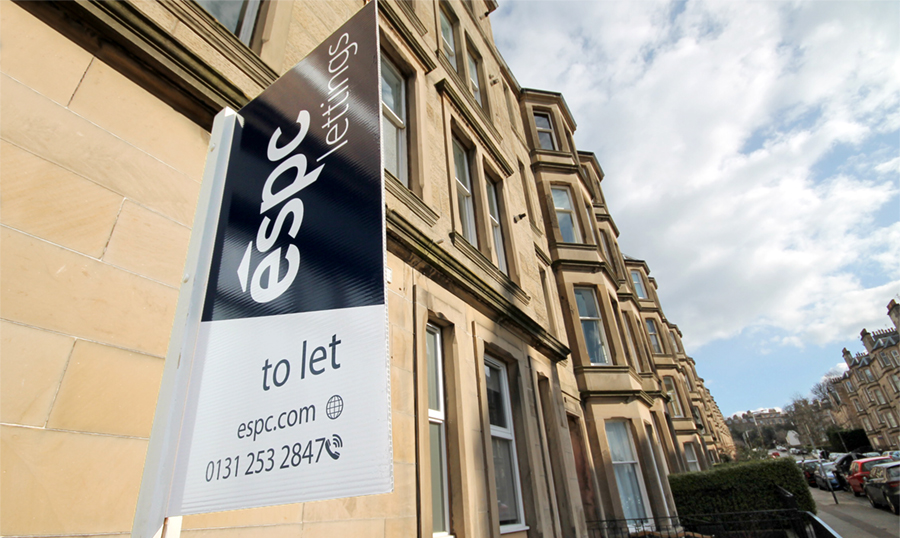 What should I do when looking for a place to rent?
Work out where you want to live, if you want to live alone or with someone else, and what you can afford to spend on rent and bills each month. You can then use ESPC's search engine to find the latest properties to rent in your preferred location and budget.  
Make a list of things that are important to you in your new home – perhaps proximity to transport links, extra bedrooms or access to a shared garden – and consider whether you want a furnished property or if you are happy to take an unfurnished home and dress it yourself.  
Check espc.com daily for the latest properties to rent, and book viewings for the properties that meet your requirements. 
Be prepared to act quickly, with all your paperwork in place and your deposit to hand, ready for a speedy application if needed!  
How do I apply for a property I want to rent?
After you've viewed a property and want to proceed, contact the letting agent to find out the next steps for application. You may need to be prepared to fill in forms and pay your deposit that day – the rental market in Edinburgh is very competitive, so you will likely need to act quickly. 
What happens to my deposit?
It is the rule in Scotland that all deposits must be lodged with an approved tenancy deposit scheme within 30 days of the tenancy beginning. This protects your deposit, and the scheme can offer advice if there are any disputes regarding your deposit at the end of the tenancy. 
If you believe that your deposit should be registered, and it hasn't been, you can apply to a tribunal to resolve this. 
The deposit will be returned to you at the end of the tenancy, minus any deductions for cleaning or repairs which you will be informed of. 
Find out more about tenancy deposit schemes here.
What am I responsible for as a tenant?
As a tenant, you are responsible for maintaining the general condition of the property and reporting any issues or required repairs in a timely manner. You should check the inventory when you move in and try to ensure that the reported condition is maintained, although fair wear and tear is to be expected.  
While you should feel at home in your rental property and are encouraged to treat it as your own home, it is important to remember that the property belongs to someone else and should always be treated with care and respect.  
If something goes wrong in the property (I.e., a leak, or an appliance breaking down), then you are responsible for reporting this to your landlord or letting agent as soon as possible, to limit the damage and ensure swift repair.  
What are references and what does the process involve?
References are nothing to worry about - they required for most rental properties, and you will be asked for these at the time of application. References are needed for the landlord's peace of mind that you are a responsible tenant who will take care of the property and pay the rent on time. A typical reference includes details of your employer and income, previous address and bank account details, and sometimes a character reference from a previous landlord or letting agent.  
In some circumstances, a tenant's reference may not be approved. An example of when this might be the case is if you're a student without a regular income, or if you're moving into a property for the first time and have no rental history. This isn't uncommon and there are other options for renters in this position, such as a guarantor.  
What is a guarantor, and do I need one?
A guarantor is someone who agrees to support your tenancy if your reference cannot be approved, if the landlord agrees. A guarantor is usually a parent or guardian, who will agree to take responsibility for the rent should you fail to pay it, as well as paying for any damages higher than the value of the deposit.  
You will only need a guarantor if you have no previous rental history, no regular income, or if your reference isn't fully approved by the regular process. 
What happens during a property inspection and how often do they happen?
Property inspections may be regularly scheduled throughout your tenancy – in some cases, once a year and in some cases quarterly, depending on your landlord's preference. They will be organised with you in advance.  
The inspection allows the landlord or letting agent to check on the condition of the property and ensure it's being well maintained, or to check if any repairs are required. 
Can I decorate or make changes to a rental property?
Possibly, but this all depends on your landlord. In most cases, you will need express permission from the landlord to make any decorative changes to the property (covering anything from hanging pictures to painting walls), and it is best to get this in writing to avoid any confusion or dispute. Some landlords may agree to you making changes to the décor, with the agreement that the property is returned in its original condition at the end of the tenancy.  
Who is responsible for repairs in a rental property?
It depends on the repairs required. If repairs are required due to damage caused by yourself, it will be your responsibility to cover the cost of this. 
If repairs are required due to wear and tear, ordinary breakdown or damage including leaks, roof repairs, windows or heating/electrical repairs, these will be the responsibility of the landlord to fix and pay for.  
What if I want to end the tenancy?
It will depend on the type of lease agreement you have. 
If your lease started after 1 December 2017, you would have a Private Residential Tenancy which has no fixed term or end date, and you are only required to provide your landlord with 28 days' notice which can be given at any time. 
If your lease started prior to this date, you will be in a fixed term lease and should refer to the document for details of your notice period. 
You may also be interested in...