What it's like to buy your first home in Edinburgh during the Coronavirus pandemic
Topics
Since property market restrictions were relaxed in Summer 2020, there has been a surge in activity from both buyers and sellers in Scotland.
Search all properties for sale
The high competition for these properties suggest it might be tricky to get on the property ladder in the capital at this time.
However, reports from our agents and mortgage advisers indicate that lots of first time buyers in the city have been successful in securing their first home purchase recently.
We spoke to three first time buyers who have successfully purchased a property in Edinburgh since the lockdown restrictions were eased to find out about their experience and what they would advise others.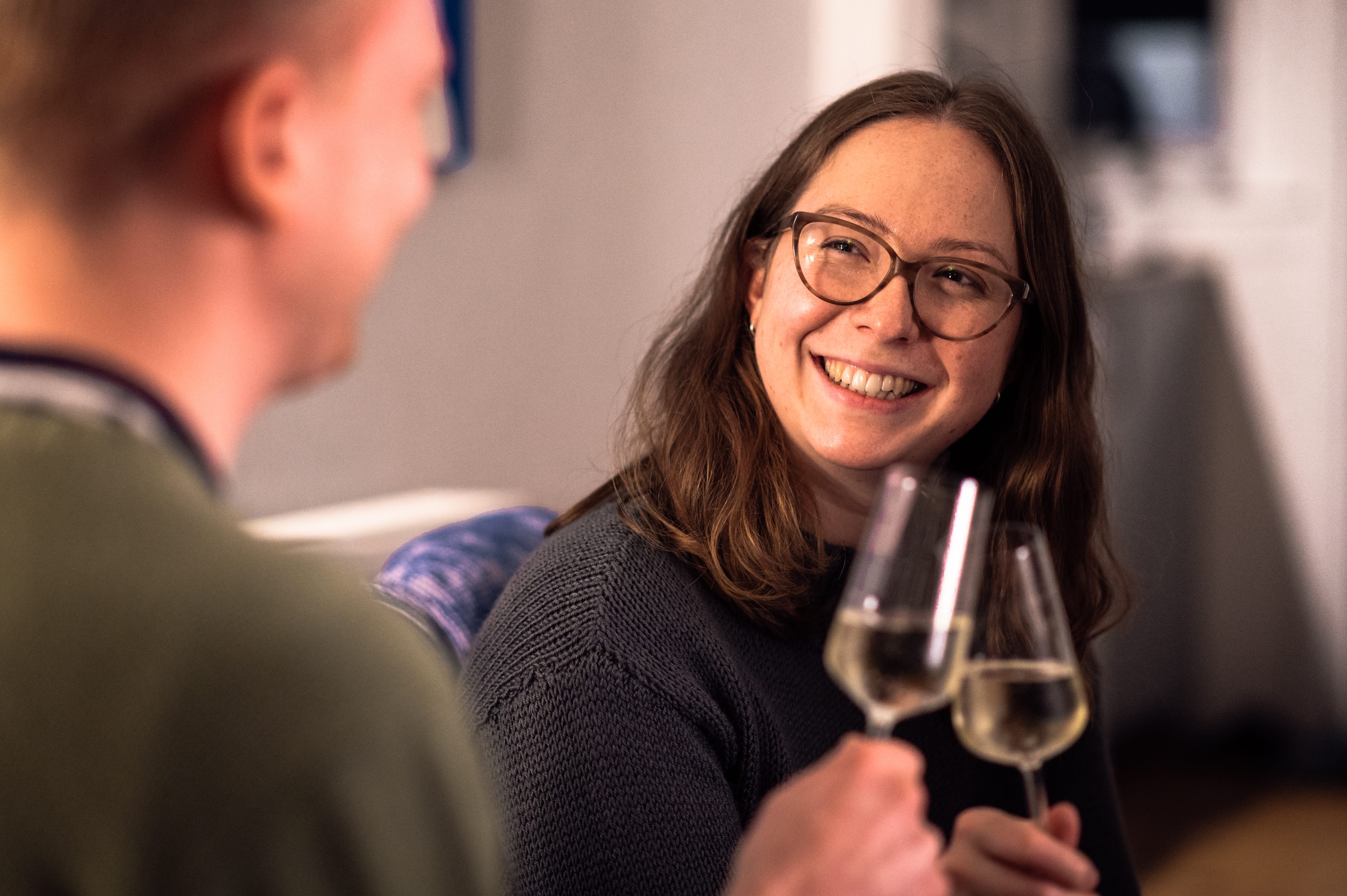 The impact of the COVID-19 pandemic on buying their first homes
All three of the first time buyers we spoke to were intending to buy a property before COVID-19.
Michael and his partner didn't think that 2020 was going to be their year. He said: "We liked to look at houses on the ESPC website to get an idea of the market, but we didn't feel like we had saved enough to buy in 2020."
However, as they were living in a first floor flat during lockdown, they realised how much they wanted a garden space. He said: "We found a house in Currie with a lovely garden for sale at a fixed price and we started dreaming of being able to sit outside during lockdown.
"I still didn't think it would be possible to buy a property, especially as I was a contractor which I thought might make the mortgage process more complicated. But I spoke to Murray Souter at ESPC Mortgages, and he helped me realise that it was definitely possible to get a mortgage and buy the property we had seen."
Graeme's move from Cambridge to Edinburgh had been in the works for three years. He said: "Since 2019 I have been actively viewing and bidding on properties. I was actually viewing properties in Edinburgh right up until the full lockdown began. However, when the property market started to pick up again, I didn't plan on buying any property, I just watched the market to see what was happening. I didn't think I would get a home so soon because property was selling so fast."
However, Graeme doesn't feel the pandemic particularly encouraged or discouraged his buying plans. He managed to find a property he liked in Canonmills.
Claire and her partner were also set on buying a home. Claire said: "We were already planning to buy our first property in 2020 before lockdown and had begun looking at properties online. COVID-19 meant we had to put our plans on hold for a while, but this allowed us to get our finances organised and we were raring to go once the property market started to open up again.
"Lockdown restrictions actually encouraged us to buy a property more, as myself and my fiancé both began working from home, and we needed more space to accommodate this. Also, as we were now going to be spending an increased amount of time in our flat, we wanted to be able to make our home our own."
They acted quickly once restrictions were eased, securing viewings for a couple of properties in their preferred area of Leith they were very interested in, and made an offer on one which was accepted.
Mortgage deposits and the effect this had
While 5% mortgage deposits were commonplace before the pandemic, most UK lenders had a minimum deposit of around 15% for much of 2020. This made it more challenging for a first time buyer to make it onto the ladder.
All the first time buyers we spoke to were able to pull together at least a 15% deposit from savings or family support, without relying on schemes such as the First Home Fund which have helped many first time buyers boost their deposit in 2020.
Michael, who received independent mortgage advice from Murray Souter at ESPC Mortgages, said: "We had enough for a 10% deposit, but we managed to scrape 15% together which allowed us to access much better mortgage rates. This was definitely a challenge to get the extra money together, but it allowed us to get a great mortgage deal, all facilitated by Murray.
Graeme, who received independent mortgage advice from David Lauder at ESPC Mortgages, said: "I talked with David Lauder before I started bidding again after the restrictions were eased to get an idea of what properties I could go for and how much I could bid over the Home Report value based on my savings, to ensure I could still put down a 15% deposit. Once I had those figures in front of me, I knew what I could afford and based my searches on those figures."
Claire said: "The changed mortgage process did not deter us as we were lucky to be able to draw on personal savings and have help from our families. We were able to take advantage of the LBTT reduction which also helped."
Their experience of the new property viewing process
All of the buyers we spoke to made use of virtual viewings initially to get a feel for the property. However, they all felt it necessary to progress to a physical viewing before purchasing the property to get a true feel for it.
All three felt comfortable with the new viewing process and the social distancing and hygiene measures in place.
Graeme said: "The sellers/agents were very informative about the viewing process and ensured it was done safely. It didn't really seem different from pre-COVID days, although you couldn't touch anything, which was fine. Other than that, the process felt pretty much the same as it was. In fact, it was better, as I was in the properties on my own"
First time buyer resources they used
As well as the services of ESPC Mortgages, Graeme said he made use of the articles on ESPC and our regular property market webinars, which he found useful.
Claire and Johnny made use of the free property advice phone service from ESPC – this put them in touch with a solicitor at Balfour + Manson who they then used to do their conveyancing. Claire said: "We were happy with our choice of solicitor and leaned heavily on her for advice, which proved invaluable."
Advice they would offer to other first time buyers
In terms of advice he would give to other first time buyers, Michael said: "Edinburgh can be a difficult place to buy a property as a first time buyer so it's easy to lose faith if an offer isn't accepted. We had our offer accepted but keeping a level head during the offer process is important. If you are lucky enough to have your offer accepted, be patient as the process could take a bit longer than the normal timescales."
Graeme advised first time buyers to plan ahead and talk to a solicitor early in the process to get an idea of areas, properties and the buying process. He also recommends getting finances in order, remembering to factor in extra costs such as conveyancing and removal fees, and set up an emergency fund.

Claire said that she and Johnny established their "must haves" and preferred locations, which helped them prioritise where to look and which flats to view. She said: "It pays to move quickly when you see a property you like. We were the first to view the flat we were successful with and submitted an offer within a week of viewing."
Search for your first house or flat
To find out about new homes quickly after they come to market, sign up to My ESPC to receive email property alerts. Plus, lots of the houses and flats for sale are Exclusive to ESPC for the first 72 hours.
Sign up to our free first time buyer webinar to get useful advice on buying your first home. 
You may also be interested in...
The initial consultation with an ESPC Mortgages adviser is free and without obligation. Thereafter, ESPC Mortgages charges for mortgage advice are usually £350 (£295 for first-time buyers). YOUR HOME MAY BE REPOSSESSED IF YOU DO NOT KEEP UP REPAYMENTS ON A MORTGAGE OR OTHER LOANS SECURED AGAINST IT.
ESPC (UK) Ltd is an Appointed Representative of Lyncombe Consultants Ltd which is authorised and regulated by the Financial Conduct Authority.