Thinking of selling? Advertising with ESPC offers the best opportunity to get your property seen by the largest possible audience of active house hunters.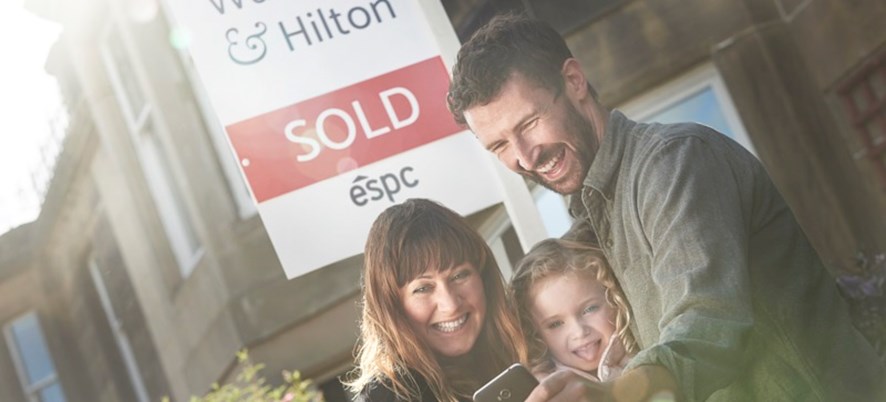 85% of home buyers use ESPC for their property search with 64% starting their search through ESPC – meaning that many more home buyers look at ESPC before anywhere else. And we are very proud to consistently generate more enquiries for our clients.
Our simple, but essential advertising package is exclusively available to our local agents. Get in touch with one today to arrange a valuation and get your selling journey started.
Find your local ESPC agent now.
With ESPC you get:
A listing on espc.com, which has over 1,200,000 visits a month
Inclusion in our app
Displayed in the free ESPC weekly paper, with 30,000 copies distributed across 700 outlets
City-centre property information centres in Edinburgh or Dunfermline
Added to our email service, with your property emailed to relevant house hunters in our database of more than 110,000 ESPC account holders
Be seen first with Exclusive to ESPC
Advertise your property with us for three days before it is listed on other portals and ensure that you get maximum exposure and target the most active local house hunters.
Our recent extensive, independent market research shows that 85% of house hunters want to find properties before they are marketed on other portals.  In a market place where properties are selling quickly and, often above Home Report valuation, making it easier for buyers to find your property is an essential sales strategy for sellers.
It makes sense then to advertise your home first in the place where serious home buyers are looking first and meaningful enquiries are generated. We make it stand out and give it the presentation it deserves.
A seller's perspective
Sarah recently sold her 2-bedroom property near Edinburgh and opted to use an ESPC member firm taking part in ESPC Exclusive. This is what she said:
"We are living in a two bedroom flat, and our second son was born nine months ago - it's quickly become too small for us and all the entourage of stuff that comes with a baby. We made the decision to move now, as the children only grow bigger and accumulate more toys!
"ESPC has always been the first place we would search for available properties in the past and we feel it is one of the property sites with the most exposure.
"We didn't have any hesitations about ESPC Exclusive. It seems like a brilliant way to promote maximum exposure and interest for the property
"We have been incredibly lucky and our property has sold very quickly – we can only highly recommend the initiative for future sellers."
Joan recently sold their home in Dunfermline, using a trusted ESPC member firm who promoted the property using ESPC Exclusive:
"Whilst a bit nervous about Exclusive advertising with ESPC, I needn't have had any fears as espc.com more than delivered with no shortage of viewers and an acceptable offer within the first week. I would have no hesitation in recommending ESPC to anyone who wishes to sell their property."