How much is my home worth?
Topics
Arrange a free home valuation in 3 simple steps.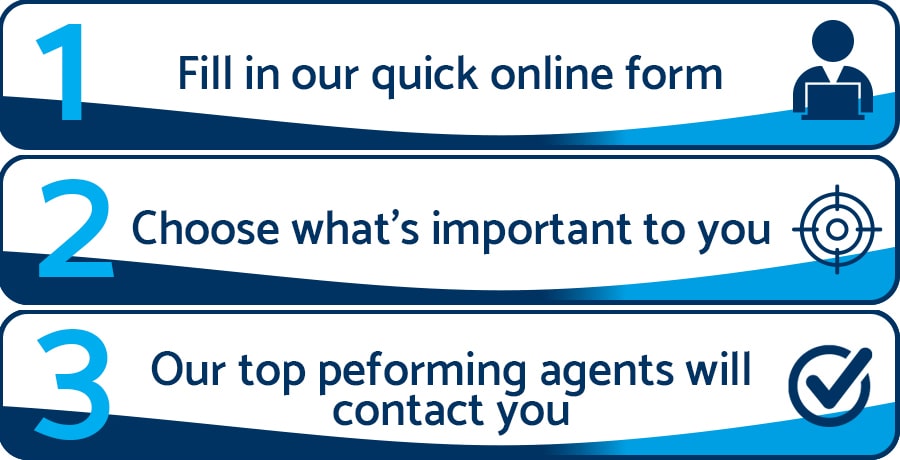 If you are selling your house or flat, the first question you are likely to have is, how much is my home worth?
Our free home valuation service makes it simple to find out how much your home is worth in Edinburgh, the Lothians, Fife, the Borders, central and west of Scotland and also Dumfries and Galloway. 
How do I get my property valued? 
Fill in our free property valuation form online
Choose what matters to you, whether that's selling your house fast, selling at the highest price, working with an expert who has sold properties nearby or has the nearest office.
Pick from the top performing agents based on your chosen criteria.
Then leave the rest to us! We'll get the top performing agents to contact you to arrange your free valuation of your house or flat.
Why do I need a property valuation? 
A property valuation is the first step to selling your home in Scotland. Our agents use their expert local knowledge and access to specialist ESPC data to help you find out how much your home is worth.
This can help inform the rest of your home buying and selling journey, which is why it's so important to work with an agent who understands your local area. Not only will they let you know how much your home is worth, they will be there to guide you through every step of selling your home.
If you haven't found your next home yet, search our properties today.
Why should I sell my home with an ESPC agent?
Get more for your home with ESPC. Independent research proved ESPC agents achieved a higher selling price above Home Report valuation than non-ESPC agents. For example, a property valued at £250,000 using an ESPC agent could mean an extra £7,500 in your pocket!
Get more local knowledge. Our agents are all experts in the local property market, with access to a wealth of ESPC data, guiding you through the whole process.
Get more quality enquiries for your home. When you sell your house or flat through ESPC you'll get access to our ESPC marketing package, getting your property seen by thousands of people each week!