Free property advice at the weekends
Topics
Free property advice
Looking for impartial advice on buying or selling? We can help! We offer free property advice at our Property Information Centre every day, including Saturdays and Sundays!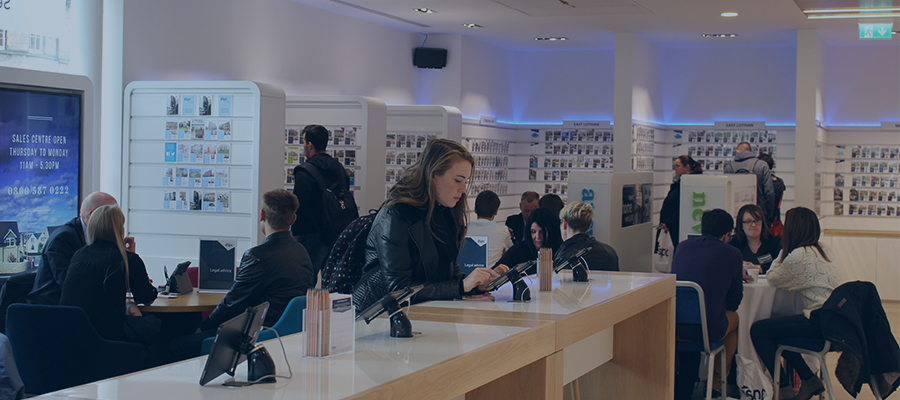 Date: 21st March 2020 at 10:00am-16:00pm
Venue: ESPC Property Information Centre 107 George Street Edinburgh EH2 3ES (Map)
Our property experts
Our property experts are on hand to answer any property related questions that matter most to you! You can speak to our mortgage advisers or property experts. 
Mortgage advice 
If you're thinking of getting on the property ladder or are about to re-mortgage – speak to our independent mortgage adviser!  Our mortgage advisers are available between 11am and 2pm every Saturday! 
Property advice 
If you're looking to speak with an expert who can advise you on the best areas to buy, selling times and how to bid for a property then our property expert will be able to help! Our property experts are available on Saturdays between 10am-4pm and 12pm-3pm on Sundays. 
Available advice on other dates
If weekends don't suit there's always another day! We've got an open-door policy seven days a week so check out our free advice timetable.
| | | | |
| --- | --- | --- | --- |
| Day | Property advice | Mortgage advice | Buy-to-let advice |
| Monday | 12pm-2pm | 10am-5pm | 10am-5pm |
| Tuesday | 12pm-2pm | 10am-5pm | 10am-5pm |
| Wednesday | 12pm-2pm | 10am-5pm | 10am-5pm |
| Thursday | 12pm-2pm | 10am-5pm | 10am-5pm |
| Friday | 12pm-2pm | 10am-5pm | 10am-5pm |
| Saturday | 10am-4pm | 11am-2pm | |
| Sunday | 12pm-3pm | | |
Free upcoming events 
If you would like more information regarding buying your first home, entering the buy-to-let market or even just planning for the future, we host a range of free seminars and drop-in events throughout the year at our Property Information Centre. Want to get involved and stay up to date with the latest events? Sign up to My ESPC to receive our email newsletter with our latest blogs, property picks and news about our events.
The initial consultation with an ESPC Mortgages adviser is free and without obligation. Thereafter, ESPC Mortgages charges for mortgage advice are usually £350 (£295 for first time buyers). YOUR HOME MAY BE REPOSSESSED IF YOU DO NOT KEEP UP REPAYMENTS ON A MORTGAGE OR OTHER LOANS SECURED AGAINST IT.
Journalists and members of the press may be present at the ESPC Property Information Centre during this event, in order to film or interview members of the public. If you do not wish to be filmed or interviewed, please let journalists and a member of staff know so they can instruct the press not to film or take any pictures of you, or ask for an interview.

Pictures and videos may be taken at the events by a member of the ESPC team for future events promotion. If you would prefer not to be featured in the pictures or videos, please let a member of staff know on the day.