Six reasons to move to Fife
Topics
Fife sits between the Firth of Tay in the North, and the Firth of Forth to the South. It is bursting with activities for some great days out and beautiful historic sites. Not to mention incredibly useful transport links to boot! Here are some of our highlights.
Here are some of our top reasons to move to Fife.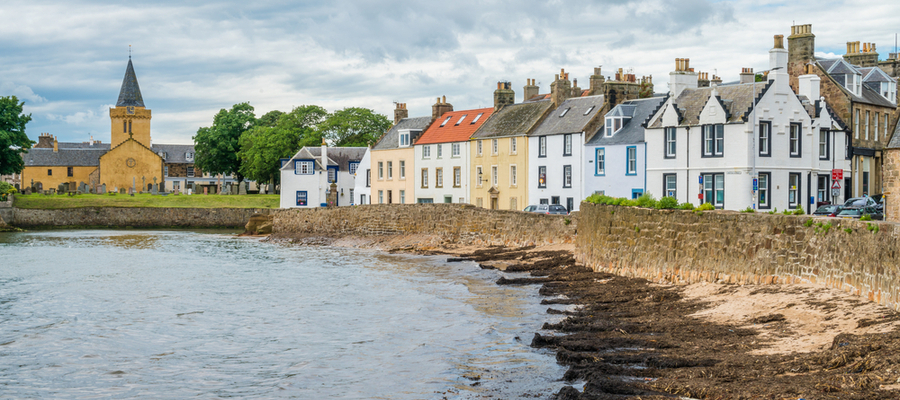 1. Great choice of homes
Whether you fancy living in a seaside village such as Anstruther or a busy town like Dunfermline, Fife has options for all families and budgets. More traditional properties can be found dotted along the coastline, with more modern living further in land. Search homes for sale in Fife today.
2. Fancy a walk?
The Fife coastal path stretches 187km from Kincardine to Newburgh and features some stunning locations along the Firth and is a great trail you can come back to again and again. A favorite spot with locals and visitors alike is the waterfall between Burntisland and Aberdour. It is truly picturesque and a treat to stumble across. There are also views of the Firth of Forth throughout which are fantastic from any angle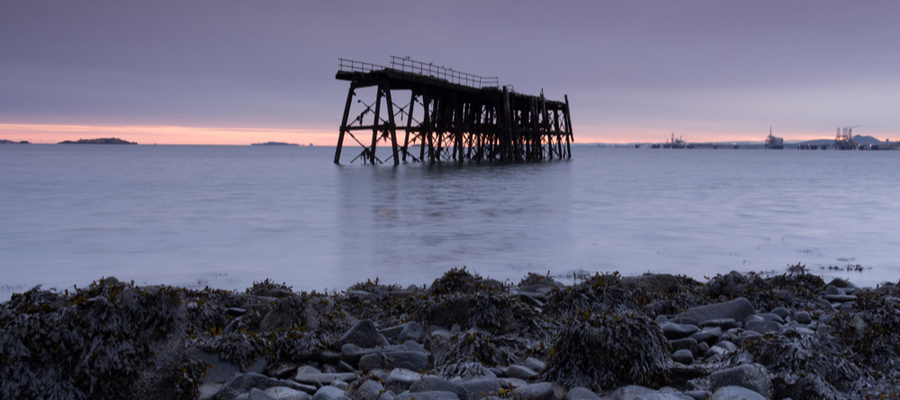 3. See some history
Early records of Fife date back to 1150 AD, although at the time the Pictish called it Fib. This means there are plenty of historical sites scattered over the region.
One of the oldest ruins in its titular town, St Andrews Cathedral is an impressive place to visit. Construction was started in 1158 and not finished until 1318. During this time, a storm destroyed the west end of the cathedral adding more time to the build. The structure was left to fall into ruin in 1559 but remains a great spot to check out.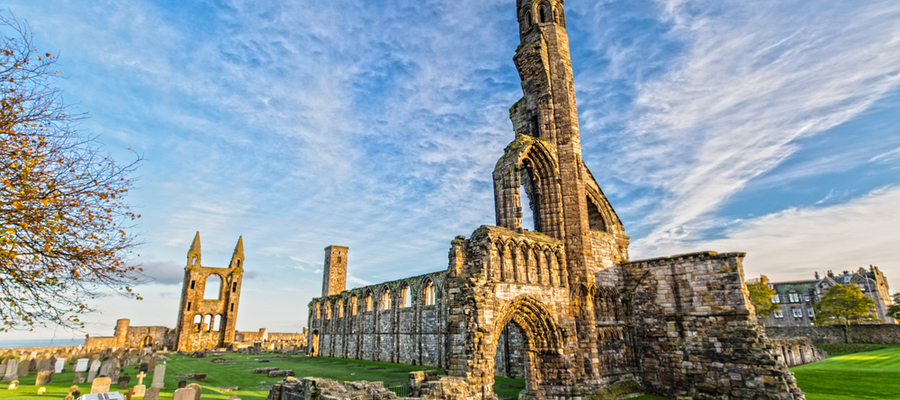 There are plenty more historic sites to see, from the Hill of Tarvit, Dunfermline Palace or the Forth Bridge. All of them are worth a slice of your time.
4. Things to do
Have you ever fancied picking your own strawberries or pumpkins? Cairnie Fruit Farm is a fantastic day out for the family and lets you pick then take them home. We've not even mentioned their Maize Maze and the buckets of other activities they have on offer.
For the more adventurous, Skydive St Andrews should be on your radar! Located at Fife airport in Glenrothes, they have a wide array of activities on offer, including tandem jumps, and will even help organise charity events.
Our final highlight is The Cheesy Toast Shack which is exactly as it sounds. Found on Kingsbarn Beach, they have a fantastic menu and provide excellent service. Have a look at their menu and see what's on offer.
5. Schooling
There is a great mix of private and state schools throughout the Fife locality. The catchment areas are well distributed and connected through a good public transport system.
6. Getting around
Fife itself has a great bus network which can take you between each of the towns and villages. If you are commuting either south to Edinburgh or north to Dundee, you will be able to take advantage of the train-line that runs around the coast. Whether it's for work or play, Fife an easy place to navigate.
You may also be interested in...