Significant year-on-year rent rise in Scotland
Topics
The ongoing uncertainty surrounding Brexit does not appear to be impacting significantly on the private rented sector in Scotland, according to the latest report by Citylets. Rent in Scotland was £833 on average per month in the second quarter of 2019, up a significant 4.3% year-on-year, driven by strong gains in the central belt.
Annual gains ranged from 3.1% for two bedroom properties to 11.3% for 4 bed properties; Citylets state that these figures are likely influenced by seasonal student competition for larger properties. The pace of the market remains again unchanged on last year with an average time to let of 33 days.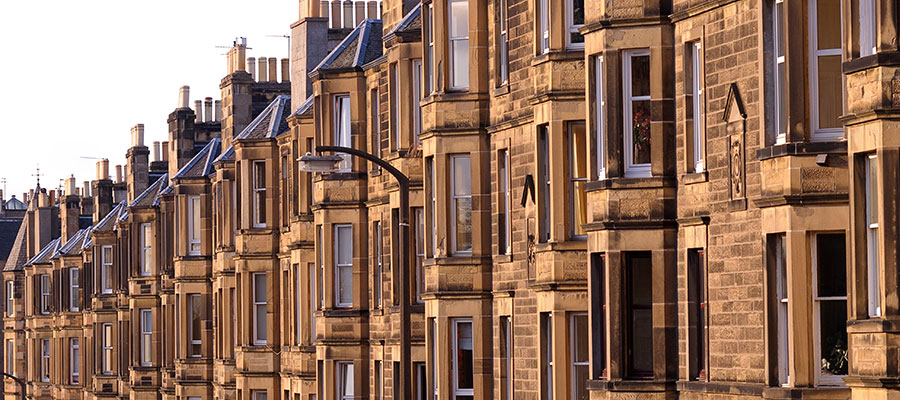 Edinburgh rental market
Property to rent in the capital recorded yet another all-time high in the second quarter of 2019. The average property to rent in Edinburgh now stands at £1132 per month, up 4.1% YOY. According to Citylets, agent concerns of a slowdown noted in the first three months of the year have dissipated somewhat but have not disappeared.
The annual rate of growth has eased in recent quarters. Time to let is again up on the previous year, currently standing at 28 days, as per the first quarter of the year, and a continuing drag on time to let could still conceivably precede lower rents.
Meanwhile, properties of all sizes reported annual gains of between 3.6% (one bedroom properties) and 6.2% (four bedroom properties), with one bedroom rentals continuing to move fastest with a time to let of 25 days on average, followed closely by four bedroom rentals on 26 days.
West Lothian rental market
Competition for property to rent in West Lothian remains very strong in the second quarter of the year with the average time to let reduced by 19 days compared to last year, now standing at just 21 days.
88% of one bedroom rentals let within a month, which is the best figure of any Scottish region. 28% of two bedroom properties in West Lothian were let within a week. One bedroom properties boasted an average time to let of just 15 days.
Rental properties in West Lothian achieved an average rent of £667 in the second quarter of 2019, which was a 2.2% decrease on last year. One bedroom properties experienced the greatest increase in average rent, rising by 3.4% to £511 compared to last year.
Glasgow rental market
In the Glasgow rental market, trends were observed almost identical to those in Edinburgh. The market rose a significant 4.7% year-on-year to an all-time monthly high of £799, with rises increasing according to property size.
The market overall slowed by two days with a time to let of 29 days. One bedroom properties were let out fastest at 26 days, just one day quicker than four bedroom properties at 27 days. 62% of Glasgow rentals let within a month.
The annual rise of 4.7% represents a continued notable uptick in annual growth first observed in the third quarter of 2018.
Find out more
Read the full Citylets report.
If you're interested in entering the buy-to-let market in Edinburgh, come to our free buy-to-let seminar on 22nd August at 5.30pm at our George Street Information Centre. If you can't make it, get in touch with the team at ESPC Lettings to get some free advice. Contact the friendly team today on landlord@espc.com or 0131 253 2847.