Rents in Scotland grow year-on-year despite Brexit
Topics
According to the latest report from Citylets rents in Scotland's private rented sector (PRS) continued to edge upwards in the first quarter of the year despite the political landscape.
The average rent in Scotland rose 1.7% to stand at £793 per month. One and two bed properties both recorded positive annual growth but mixed signals at a local level were evident, especially in Scotland's central belt.
Overall, the market operated at the same speed as the first quarter of 2018 with properties let within 37 days on average.
Commentating on the latest report, Gillian Semmler, Communications Manager at Citylets said: "Scotland's private rented sector operated broadly to expectation against the underlying political chaos defining the Q1 period.
"There have been indications of a slower moving market, especially in Edinburgh, but certainly not as marked as in other property or indeed business sectors. More choice for tenants in the capital sees more tenants taking time to view multiple properties before committing. As a result, average time to let has increased by three days."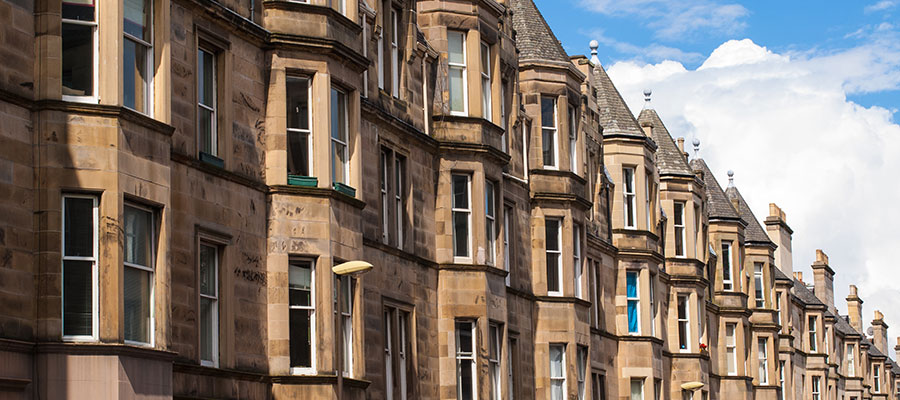 Edinburgh – average rents and time to let
Rents in Edinburgh rose to a new record high of £1115 per month in the first quarter of 2019 but properties in the capital are facing a slightly longer time to let (TTL), with anecdotal evidence suggesting increased choice is allowing tenants to shop around more before choosing a property.
The first three months of 2019 saw properties take 30 days to rent on average, three days longer than the previous year.
Rents in the capital rising by 5% year-on-year is good news for landlords but may concern tenants. However, this is a lower rate of growth than previous quarters and a longer TTL hints that the market might be softening slightly after more than nine years of annual growth in each quarter.
Nicky Lloyd from ESPC Lettings commented: "The first quarter of 2019 started relatively slow, following on the back of a quiet Q4 2018. We have seen plenty of potential investors looking to move into the buy to let market, and the number of rental properties available has been growing.
"However, the market has seen less movement amongst tenants. Whilst this is creating longer existing tenancies, it has resulted in a slightly longer average time to let. Whilst people are trying to get on with business as usual, speculation on how Brexit may affect the property market is making people slightly cautious."
West Lothian - average rent and time to let
Property to rent in West Lothian continues to enjoy good demand with the average rent rising by 3.5% to £710 per month, which is the same as the current average for Aberdeen.
The signs for this popular commuter belt region look positive for landlords with the time to secure tenants – the TTL in this area fell to just over 1 month at 34 days.
Glasgow - average rent and time to let
Similarly to those in Edinburgh, tenants in Glasgow have also reportedly been shopping around before committing to a rental property. Nonetheless, the figures for Scotland's largest city remain stable with rents up a modest 2.9% to average £771 per month.
Rents for three bedroom properties rose a significant 8.6% compared to last year whereas the average rent for four bedroom properties dropped by 7.1%. However, volatility in the data for larger properties is not uncommon, given the lower volumes reported each quarter.
One and two bedroom properties in Glasgow continued to show strong growth with rents up 5.3% and 3% respectively, compared to last year.
The average TTL is 31 days, which is the same as last year. 58% of all Glasgow properties are currently let within one month.
Find out more
Interested in finding out more about the buy-to-let market in Edinburgh? Make sure to come along to the ESPC Lettings Seminar on the 11th June to get advice from the experts on entering the buy-to-let market.
If you can't make the event, contact ESPC Lettings directly on landlord@espc.com or 0131 253 2847. Their friendly team of staff can guide you through all the stages of the buy-to-let process and offer a fully managed property service.