A complete guide to preparing a house for sale
Topics
Thinking of selling your home once the current lockdown restrictions have been lifted? There is a lot you can do to prepare now so that you're ready to get your home on the market when the time comes. We've compiled some tips and advice from ESPC agents on what to do to prepare for a house sale.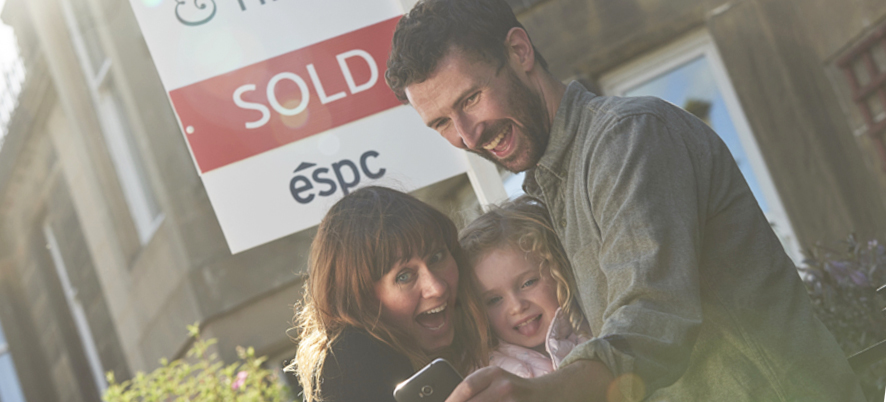 Quicklinks
Speak to a solicitor estate agent
Speak to a solicitor estate agent
Get a virtual property valuation
Normally the first step in selling a property is to invite an ESPC agent to your home to value it. Due to the current social distancing measures, in person valuations are not available but several ESPC agents are offering free virtual property valuations so that they can still provide estimated property values. 
Laura McFadzean, Director/Solicitor at ELP Arbuthnott McClanachan, said: "One of the first steps in selling your property is to speak to a solicitor estate agent so that they can advise you on the likely valuation and sale price, and to give you detail of the costs involved. You will then be able to plan your budget so that you will know what your financial position will be in various sale price scenarios."
Choose a solicitor estate agent
Once you've received a virtual property valuation from one or more agents, you will need to choose which agent you would like to bring your home to market with. In Scotland, you need a solicitor to sell a property. One of the many benefits of selling through an ESPC agent is that they are all solicitor estate agents, meaning they can take care of the legal process as well as marketing the property.
Laura McFadzean from ELP Arbuthnott McClanachan said: "Getting in touch with your solicitor well in advance of putting your property on the market will also allow him/her to ensure that all necessary paperwork will be ready in plenty of time before an offer is accepted. This will help to minimise potential issues so that the conveyancing process can progress as quickly and smoothly as possible without any last-minute delays."
Provide your solicitor with important information
Graham Keith, Residential Director at Blackadders, agrees that reaching out to a solicitor is one of the first things you can do to prepare for selling your home once the current social distancing measures have been lifted. He also advises using this time to provide your solicitor with information that will be important to the selling process.
"Contact your solicitor so that they can discuss the selling process with you and get your ID checks done so their compliance is complete. Most solicitors are able to deal with this remotely now so it may not require you to visit their office. You can also pass your title deeds to your solicitor so that they can review them now (or provide details of where your title deeds are held).
"If you have a mortgage over your property, pass a note of your mortgage account number to your solicitor so that they can request a note of the amount outstanding on your mortgage. Sometimes this figure includes an early repayment charge if you repay your mortgage during a fixed interest period and some sellers forget about this additional amount that may have to be repaid.
"And let your solicitor know if you have carried out alterations which might have required Planning Permission or a Building Warrant."
Work out your budget
Speak to a mortgage adviser
If you have a mortgage on the property you are selling, as mentioned above, you should find out how much is left to pay and any early repayment charges you may face.
You may wish to speak to an independent mortgage adviser to find out what the best mortgage options are available to you for moving property.
Consider all the costs involved
There are a lot of costs involved with selling a property, including conveyancing fees, removal costs and Land and Buildings Transaction Tax. Use the time you have available now to consider these and work out your budget for selling and moving home.
Caitlin Keegan, Senior Solicitor at Gillespie Macandrew, said: "I would recommend you use this time to work out your budget for moving and find out the costs involved. Get in touch with an ESPC agent such as ourselves to get an idea of the marketing fees and conveyancing costs once the property is under offer.
"It is important to bear in mind that there is more involved than just estate agency and legal costs when selling your property. Check with removal companies their likely costs and storage costs, if this is something you think you might need. Do some preparation and calculations now to avoid any nasty surprises at a later stage."
Consult an accountant or tax adviser if necessary
Graham Keith from Blackadders also advises using this time to consult a tax adviser or accountant if the property you're selling is not your main residence. He said: "The rules on capital gain tax have recently changed and you may have to report and pay tax on the profit you make on the sale of a property much more quickly now."
Home improvements and updates
Spruce up your interiors
If you are planning to sell your property, then it would be wise to use your increased time spent at home to do any improvements or fixes that you've been meaning to get to, as this can help to add value to your property in the eyes of a prospective buyer.
Matthew Munro, Property Sales Consultant from Simpson & Marwick Property, advises that you should declutter your home and tidy things away so it's as attractive as possible to potential buyers. And don't forget about your storage areas, such as the attic and garage. Matthew also advises looking at the paintwork and any other odd jobs you have been putting off.
Caitlin Keegan from Gillespie Macandrew said: "Whilst the current lockdown is not an ideal situation by any means, anyone who is thinking of selling could use this as an opportunity to get their property ready for the market. Decluttering and clearing out that cupboard you have been meaning to get around to for months is a good start. Those with paint available may wish to freshen rooms up and it's always a good idea to tackle any small DIY jobs ahead of marketing your property."
Don't forget about the garden
It's easy to spend all your time focusing on the interior of your home, but it's important to remember the garden as well, according to both Caitlin and Matthew. First impressions count and the front garden will often be the first thing a potential buyer sees.
Caitlin Keegan from Gillespie Macandrew said: "In terms of maximising your property's potential, clearing out those unwanted weeds and tidying up your garden is important. Remember that many potential buyers will drive past the property before deciding to schedule a viewing so it's in your interests to make sure they want to see more. You should never underestimate the power of first impressions."
Put yourself in the buyer's shoes
Try to put yourself in the buyer's shoes when deciding if you need to update any aspects of your home. Caitlin Keegan from Gillespie Macandrew said: "It can be difficult to think objectively when you are spending all of your time in the property, but try and take a step back and consider how a prospective buyer might view your home and take this time to create the warm, homely atmosphere you think would appeal to them. "
Your chosen agent will also be crucial in advising you on what aspects of the property need updated before bringing the home to market.
Find out more
Get started on your selling journey by arranging a free virtual property valuation or contacting an ESPC agent directly. You can also make use of our phone service to get free buying and selling advice from an ESPC agent.