Painting the house? Here are the top colour schemes of 2020
Topics
Google searches for terms related to 'house paint' are on the increase, suggesting that people are using their increased time spent at home to give the interior of their property an update.
When painting a property, choosing the right colour scheme can sometimes be tricky. So, we thought we would share an article from our latest issue of Premier Living on the top interior design colour trends of 2020, as selected by the experts.
Plus, we've highlighted some properties for sale on ESPC with lovely colour schemes to provide an extra source of inspiration and ideas!
Pantone – Classic Blue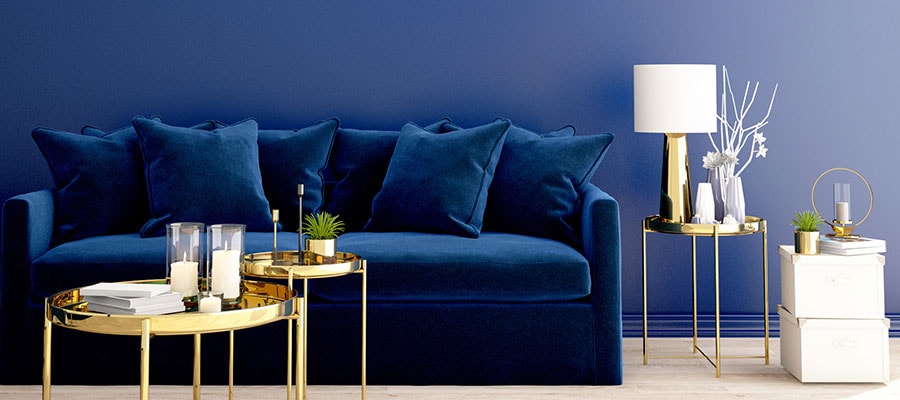 While in 2019, the Pantone Color Institute opted for the bright Living Coral as the colour of the year, in 2020 they have selected the peaceful and soothing Classic Blue.
Reminiscent of the sky at dusk, the colour has ability to instil calm, confidence and connection. Leatrice Eiseman, Executive Director of the Pantone Color Institute, said: "We are living in a time that requires trust and faith. It is this kind of constancy and confidence that is expressed by Classic Blue, a solid and dependable hue we can always rely on. Imbued with a deep resonance, Classic Blue provides an anchoring foundation.
"A boundless blue evocative of the vast and infinite evening sky, Classic Blue encourages us to look beyond the obvious to expand our thinking; challenging us to think more deeply, increase our perspective and open the flow of communication."
Dulux – Tranquil Dawn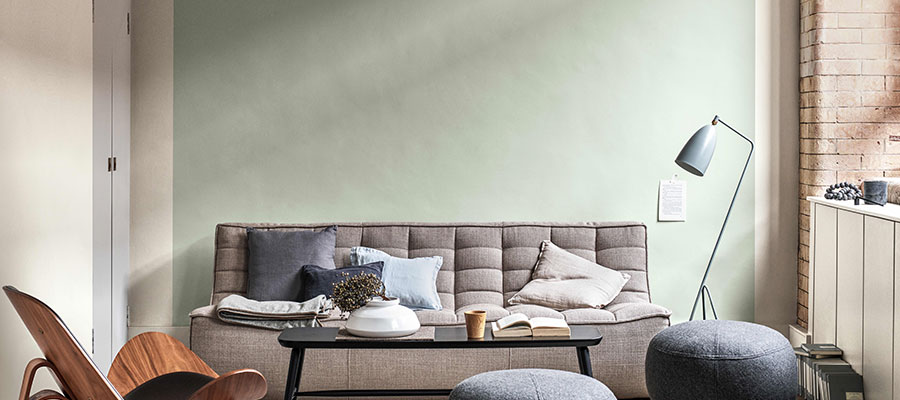 In contrast to Pantone taking inspiration from dusk, the colour experts at Dulux looked to the morning sky when deciding their colour of the year for 2020. Tranquil Dawn is a versatile shade of green. Again, inspired by a desire for calm surroundings, this versatile shade of green can be used to create spaces for care or for play, to find meaning or for creativity.
This cool-tone shade of green is a nod towards an increasingly hectic and digital modern society. "A new decade heralds a new dawn and the hazy pale green tones of  Tranquil Dawn  are calming and comforting just when we need it most in our lives," says Marianne Shillingford, Creative Director, Dulux UK. 
Farrow & Ball – Duck Green and more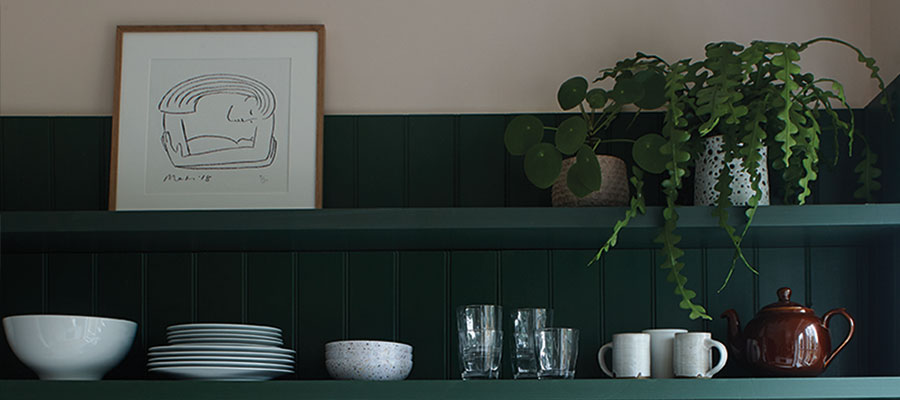 The experts at Farrow & Ball have identified several hues that they expect to be popular colours of 2020 and blue and green shades feature prominently in their suggestions. Duck Green is a wonderfully strong and deep yet subdued shade, while their choice of Sap Green is an earthy tone, inspired by nature. 
Stiffkey Blue is another of their selections. Named after the Norfolk village of Stiffkey, this navy shade is inspired by the blue clays that make up the coastal landscape. Other colours which were highlighted by the experts at Farrow & Ball include grey shades Ammonite and Purbeck Stone, grey-brown Mouse's Back and grey-green Treron and Pigeon.
Joa Studholme, Colour Curator and tastemaker, said: ""The most important aspect of using colour in 2020 is to create spaces that are warm and welcoming for our friends and family. We want to use colours that make us feel proud of our homes, and increasingly, that's coming to mean tones that are bolder and more saturated.
"Strong colours suit rooms that we tend to use at the end of the day, a time when we want to relax and be comforted, but this sense of wellbeing is also a wonderful side-effect of surrounding ourselves with colours found in nature. As we become increasingly environmentally aware, we're collectively craving a connection with the natural world, which is why deep  Duck Green  and earthy, organic  Sap Green  feel perfect for the home in 2020.
"While these colours feel fresh for a new decade, there's also an air of nostalgia to them, which can be immensely comforting and grounding. These are colours that anchor our homes, remind us of our childhoods, and are perfect for family life – traditional, but with a twist!"
For more interior design ideas and inspiration, read the latest issue of Premier Living. Plus, make sure to follow Premier Living on Instagram.
House colour scheme inspiration – ESPC properties
This two bedroom flat in Meadowbank features bright pops of colour throughout.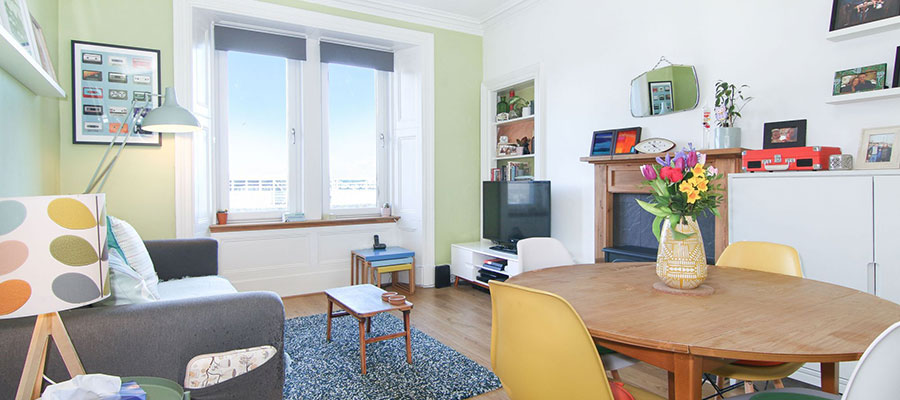 We love the quirky green splashback in the stylish kitchen of this five bedroom detached house in Kilconquhar in Fife.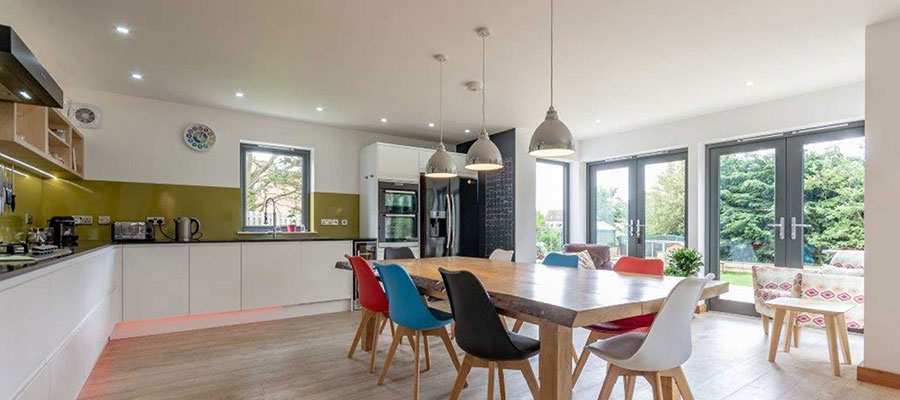 The red accent wall in the living room of this three bedroom terraced house in Longniddry makes a bold statement.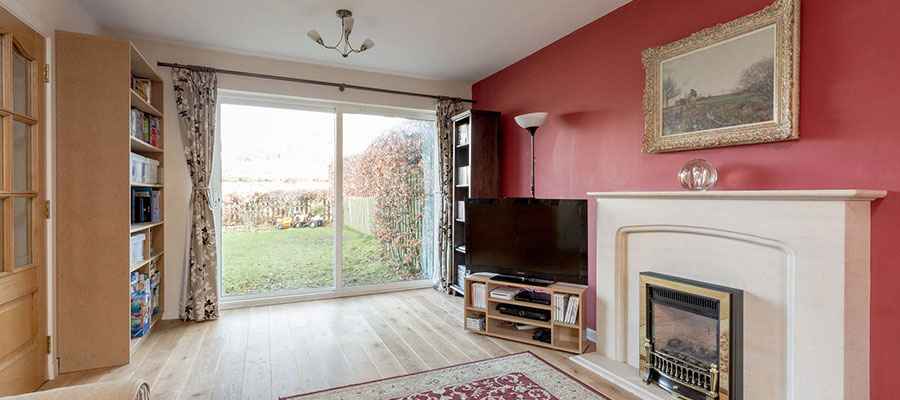 You may also be interested in...