Expert advice for first time buyers
Topics
Buying your first property can be very exciting yet very nerve-wracking process. It will almost certainly be the most important purchase you have made in your life so far, and it can be difficult to know where to start. Here are a couple of pieces of advice for first time buyers which will hopefully help you along the way.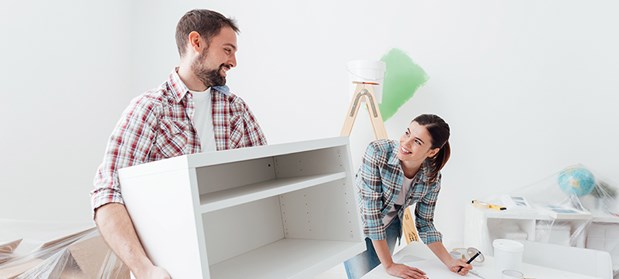 First of all, you should think about the longer term when deciding which property to buy. Before the recession, first time buyers might have expected to stay in their first property for a couple of years and then sell up and buy something bigger or in a better area. In the current market, however, many first time owners are finding it difficult to sell their property and make that move up the ladder. You should therefore think carefully about various factors before deciding to buy a property. Here are a few examples.
Size is important. Will this property still be big enough for you in, say, five years' time, or will you soon need extra bedroom or a bigger kitchen?
Location is also something to think about. You could think about factors which will affect where you are likely to want to live in the longer term, for example your job, local amenities, travel links, and social school catchment areas.
The topic of repairs and renovations may also be worth discussing. It is important to take into account the cost of any repairs or renovations which will be required to a property so that you can budget for these and make a more accurate comparison of the cost of different properties.
The idea of future re-saleability should also be at the forefront of your mind when deciding on a property. Make sure that you choose a property which will appeal to as wide a range of future potential purchasers as possible so that you maximise your chances of selling the property quickly and for a good price in future.
After considering factors such as these, you may well decide to go for a different type of property entirely from the kind you originally envisaged.
So, now it's time for you to have a look at the range of properties available to buy through the ESPC, and take the next stop towards buying your very first property. If you haven't already appointed solicitor, have a look at the list of ESPC members firms.