Designs inspired by Scotland
Topics
Our cover star for the latest edition of Premier Living is this gorgeous Rannoch chaise by a new bespoke furniture company based in Edinburgh.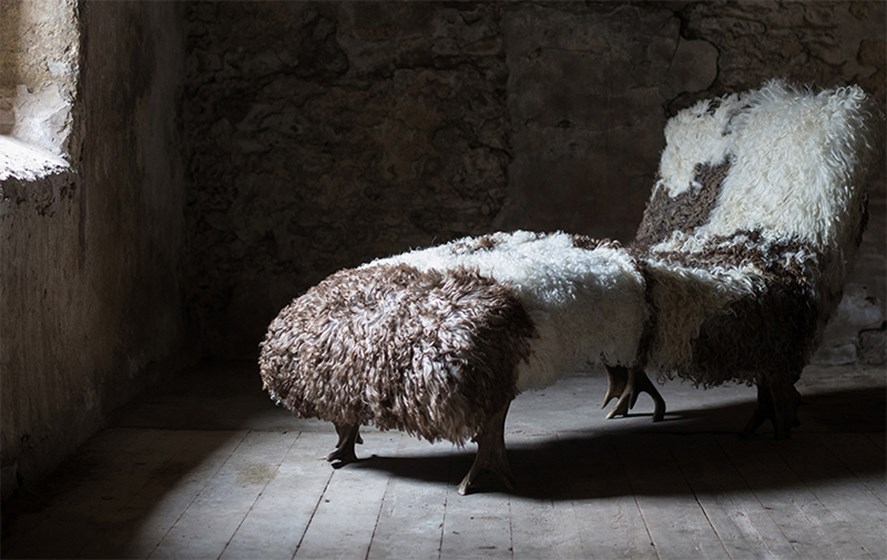 Fisk has unveiled their first collection of twelve pieces from Jackie and Callum Fisken.
It is not just inspired by urban design and culture, but by the evocative and rugged landscapes of Scotland's Highlands and Islands. The striking Rannoch chaise boasts dappled curly sheepskin upholstery reclining over natural antler legs, reminiscent of the moorlands of the Scottish Highlands, and an Arran and Skye chair draw similarly unique design inspiration from their environments.
The collection also includes a rug inspired by the grilles beneath the windows of the Bank of Scotland headquarters on the Mound in the capital, and an elegant Circus cabinet inspired by the graceful Georgian crescents of James Gillespie Graham's Randolph Crescent, Ainslie Place and Moray Place in Edinburgh.
Fisk co-founder Jackie Fisken says: "Fisk is a unique new Scottish brand, imbued with everything which inspires us about the often overlooked architectural and cultural environments we are surrounded by every day. Callum and I are thrilled to unveil these beautiful pieces and celebrate the elegant architecture and romantic landscapes which inspire them. Fisk furniture adds character to a townhouse or penthouse, a croft or a loft and we are already receiving orders.
"We have 25 years of design experience, and the opportunities for Fisk to expand and explore as a design range are limitless for the future, while always focusing on creative excellence and our signature twist of intrigue."
The full launch collection can be viewed at www.fisklife.co.uk
If you would like to see more of this chaise and see other fantastic interiors, make sure you have a read of the latest Premier Living.