At home with a real ESPC buyer: Lauren MacRae
Topics
In early 2020, Lauren and Sean MacRae were settled in their home in Edinburgh's Bellevue, which they shared with their rescue dog, Kimi. With the city centre on their doorstep, the property ticked all their boxes and facilitated a cosmopolitan lifestyle - and although they thought perhaps one day, they'd move somewhere a bit quieter, the couple didn't imagine it would be later that same year. Lauren tells us all about their journey...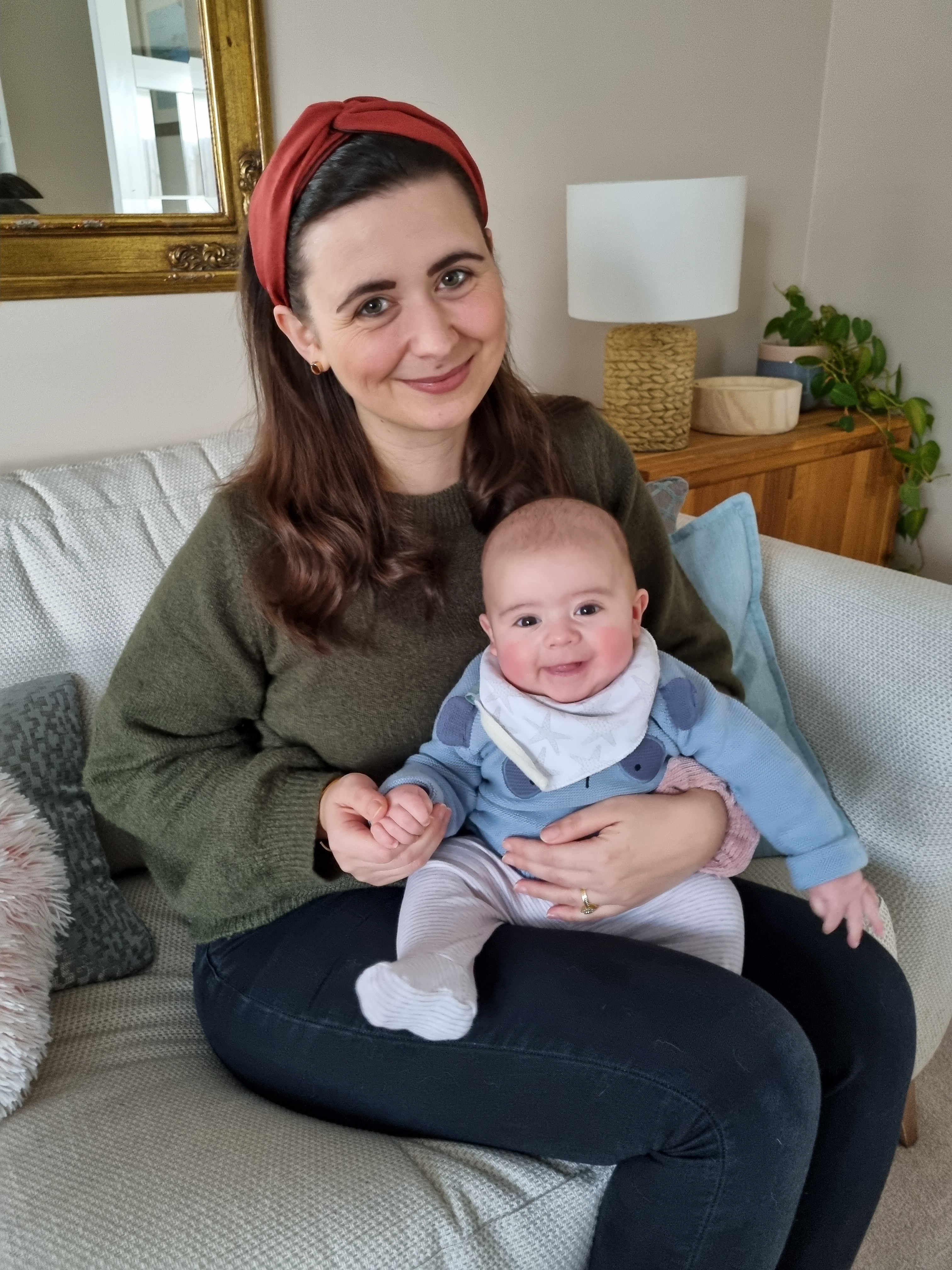 Like many, Lauren and Sean found their priorities changed following the first Covid-19 lockdown, and their daydreams of a future life by the coast suddenly became a plan of action once the initial restrictions lifted in the summertime. This led them to North Berwick, where they relocated to in December 2020 and are now happily settled, along with a new addition in the form of their five-month-old son, Caelan.
Search all properties for sale in NORTH BERWI
"We knew for a while that we eventually wanted to move out of the city centre for a slightly slower pace of life and more space, and North Berwick was always top of our list," explains Lauren. "We used to come here for dog walks and coffee at the weekends and loved everything about it. When the first lockdown hit and we were stuck at home all day every day, we started noticing more and more things that weren't quite working for us in our house, and our plans began to change. One minute, we were hypothetically discussing moving, and then before we could second-guess ourselves, we'd called an estate agent and put the house on the market!"
Although they were quick to act, the property market in Summer 2020 wasn't the same as it had been pre-Covid, and the couple found themselves buying and selling in one of the busiest periods of market activity in recent memory.
"We were looking for around three months in total, and viewed about 15 properties," Lauren recalls. "We were absolutely glued to ESPC during our search – it was a really competitive market, so new houses were appearing daily and going to closing dates almost immediately, so we had to make sure we were on the ball. We narrowed and expanded our search filters depending on how optimistic we were feeling – if there was a bit of a dry spell, we'd suddenly find ourselves considering a barn conversion 40 minutes from the nearest shop!"
In such a frenzied market, the couple sold their home quickly, heightening the urgency for their next property – and there really was only one location in mind, although as Lauren explains, their search wasn't as straightforward as they'd hoped.
"North Berwick was always our number-one location, but we were happy to consider elsewhere in East Lothian, as long as it would work well for commuting back into Edinburgh and wasn't too far from at least one shop or café. We did view a couple of properties further inland, but the coast was our preference. We had an offer accepted on a property in East Linton earlier on in the process, but it ended up falling through - at the time it was so stressful, but now we're so glad it happened, as the house we ended up with was a much better fit for our needs."
Speaking of which, the couple did find their dream home, although it was different from the style they'd initially envisioned. A new-build house that was just over a year old, the property wasn't the period home they'd hoped to find, but the couple fell in love with it as soon as they arrived at the viewing.
"We'd never considered buying such a new house before, but the period properties in the area just weren't in our price range – unless we were willing to undergo a big renovation project, which we weren't!", laughs Lauren. "I actually distinctly remember turning to Sean and saying 'I want this one' during the viewing. It just felt right for us – it didn't feel like we'd need to compromise on anything as the house was gorgeous and in our ideal location, with one previous owner who'd only lived there for a year. We made an offer immediately - we were so sure it was 'the one'."
The offer was accepted and the MacRaes collected the keys just before Christmas 2020. They set about personalising the property, turning it into a cosy family home.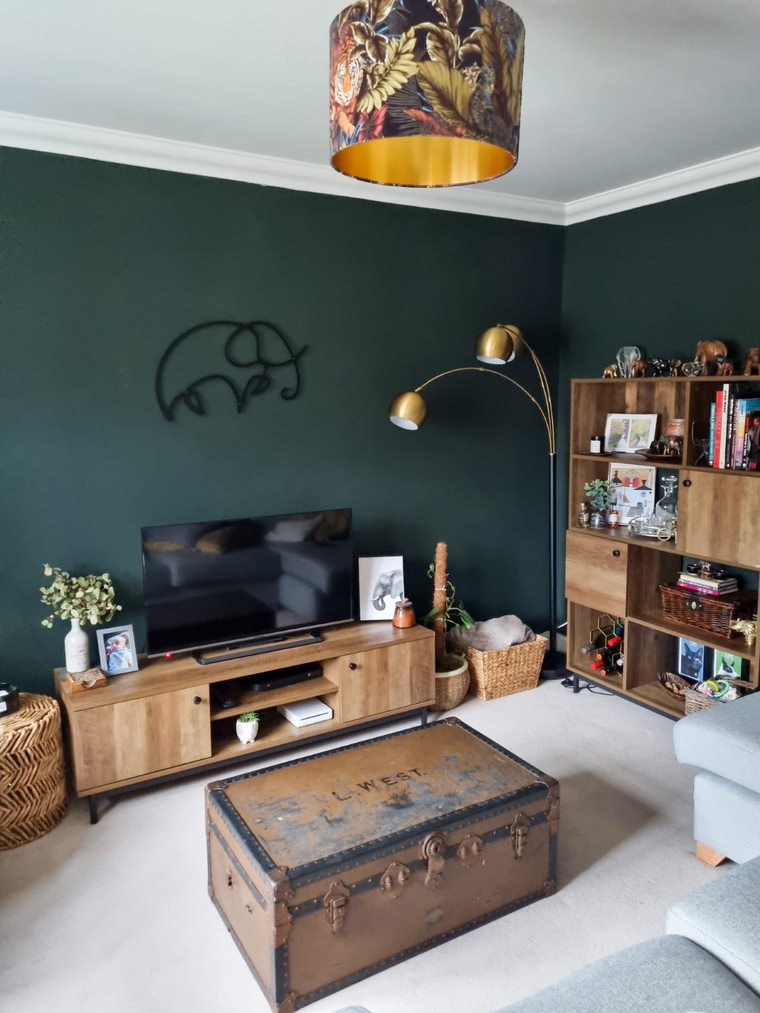 "It was so important to me that we made the house feel like 'us', so we got the paintbrushes out straightaway. I love our snug, which is the first room we decorated – the dark green walls make it feel so cosy, and we've spent a lot of time in there since our baby arrived. We found out I was pregnant just a few months after we moved in, so we also set about creating a lovely nursery, which I'm so thrilled with – I hope he loves it as much as we do as he gets older. Our spare room and study are both next on my to-do list as maternity leave projects, and in the longer term, I'd like to convert our garage into a garden room, which we could use as a den or a home office. Our main bathroom is huge, but the space is poorly utilised, so I'd eventually like to rip that out completely and do something amazing – perhaps a wet room shower and a statement clawfoot bath in the middle of the room!"
After just over a year in their new home, the couple have had opportunity to reflect on their journey and the unusual experience of buying and selling in the height of the Coronavirus pandemic.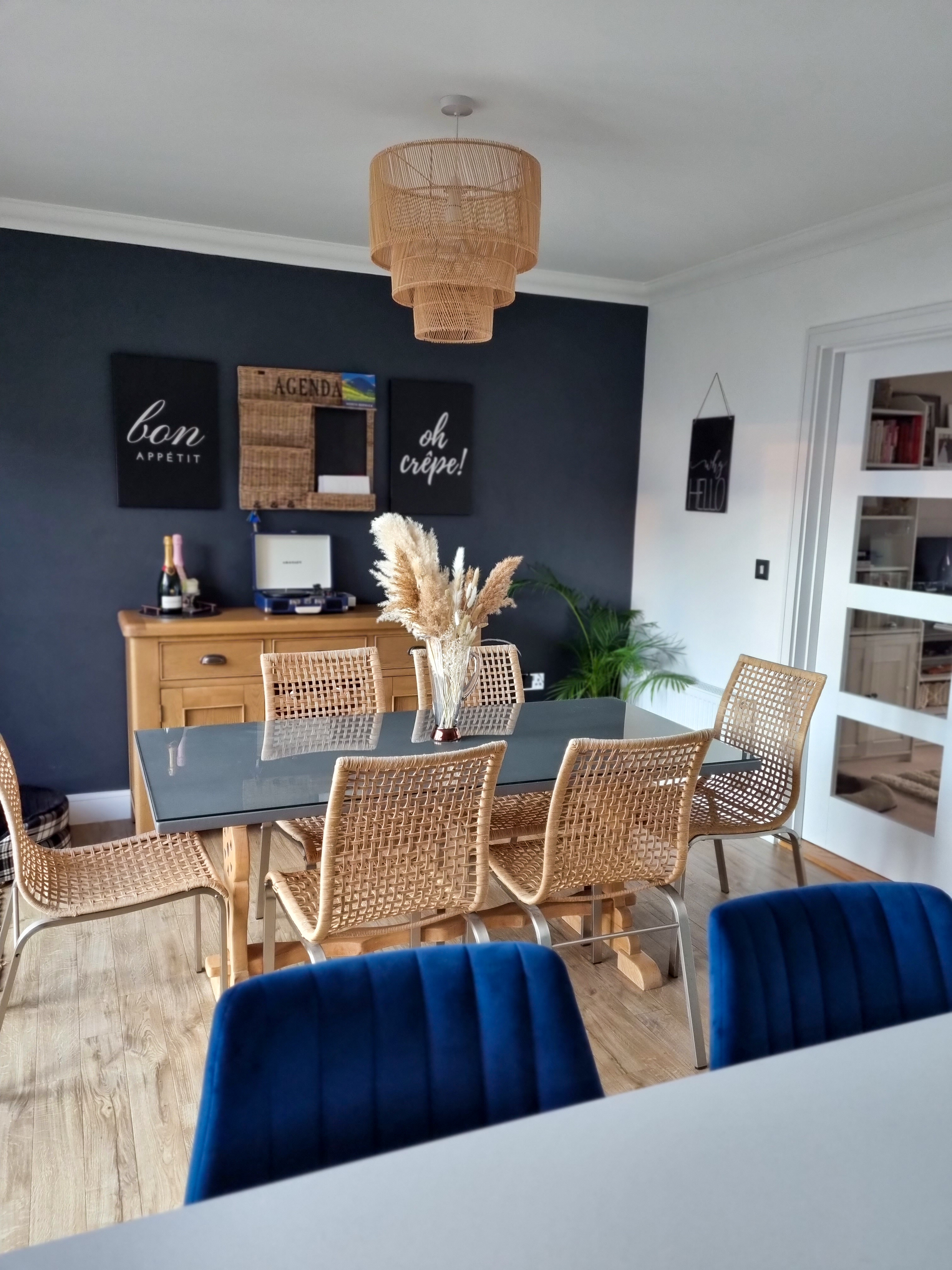 "The biggest lesson I learned is to have a bit more patience," admits Lauren. "I kept trying to talk myself into liking properties that weren't what we wanted at all, just because I was so worried that nothing else would come up. Lesson learned – something else always comes up eventually! If I could offer advice to other homeowners selling and buying at the same time, I'd say not to get too attached to a property until you've signed on the dotted line, as things can go wrong. In a competitive market, those without a chain will be much more attractive prospects, so try and sell first if you can. And of course, check ESPC daily – you never know what will come up!"
You can see more of Lauren's home and keep up to date with her renovations progress on Instagram @laurenellamacrae.
Search all properties for sale in NORTH BERWICK
Find houses and flats for sale in North Berwick
Inspired by Lauren's cosy coastal home? You can search all properties for sale in North Berwick and sign up to My ESPC so you don't miss out on new homes coming to market.
Find out more about how to buy a house or flat in Scotland.
This article originally appeared in the March 2022 issue of the ESPC magazine. Find out more about the ESPC magazine and read the latest issue. 
You may also be interested in...