Your most common property questions, answered
Topics
If you're buying or selling a home for the first time, we know that there are lots of questions you may have about the process – from how much it costs to sell your home, to how you can buy successfully in a competitive housing market.
Gavin Pearson, Director of Conveyancing Services at Mov8, answers the most frequently-asked questions we've received from buyers and sellers.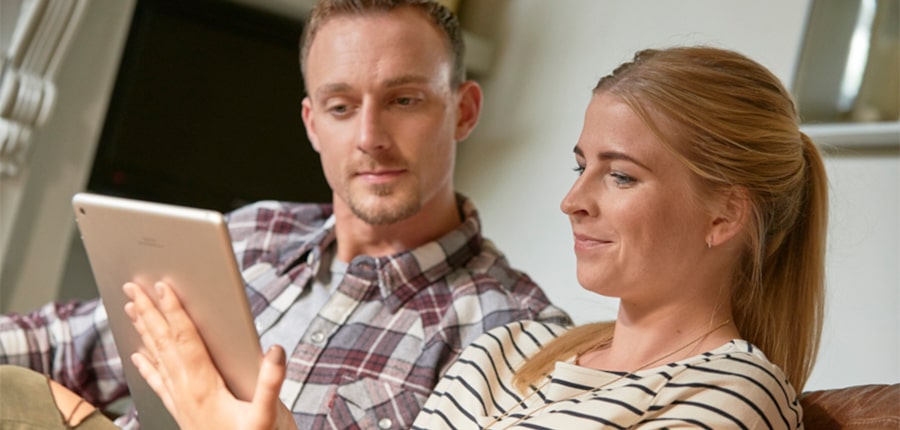 Do I have to pay LBTT as a first-time buyer?
It depends on the property's purchase price. Currently, purchase prices of £145,000 and below do not trigger any liability for LBTT, and first-time buyers in Scotland are exempt from paying LBTT on any purchase price between and including £145,001 and £175,000.
For first-time buyers purchasing for a price above £175,000, or experienced homeowners buying their next property above £145,000, there is liability for LBTT, which is calculated proportionately, as shown below:
| | |
| --- | --- |
| Purchase Price | LBTT Rate |
| Up to £145,000 | 0% |
| £145,001 to £250,000 | 2% |
| £250,001 to £325,000 | 5% |
| £325,001 to £750,000 | 10% |
| Over £750,000 | 12% |
To explain with an example: For a purchase of £300,000, a first-time buyer would pay 2% of the part of the price from £175,000 to £250,000 (£1,500), plus 5% of the part of the price from £250,000 to £300,000 (£2,500), meaning a total LBTT cost of £4,000.
ESPC has a handy LBTT calculator to help you do the sums.
What are the costs when buying/selling a property?
When buying a property, the typical costs will be the conveyancing fee (which varies from firm to firm) and various outlays, which will typically be LBTT (if applicable) and registration dues for the title deed and any mortgage deed.
When selling a property, the typical costs will be estate agency fees and outlays (which vary from firm to firm), a conveyancing fee, for the legal work and outlays including search costs and registration dues for the discharge of any mortgage security.
The best thing to do to obtain a note of the costs, based on your circumstances, is to contact an ESPC member firm, or perhaps more than one, who will provide you with a detailed quote for whatever service you require.
Can I offer on two properties at the same time?
Only if you can afford to purchase both of them!
Until the missives are concluded for any purchase, you and the seller are not in a binding contract. However, in Scotland, there are rules of etiquette which solicitors operate under, which aim to make the process of offering for a property a serious commitment to the transaction, by the purchaser, if their offer is accepted. Any conditions of the purchase (such as the purchaser needing to obtain a mortgage, and/or sell an existing property) should be disclosed in any offer.
If you did wish to offer for two properties at the same time (for instance, if two properties you were interested in had closing dates on the same day), you would need to decide which property you preferred, and the offer for the other property would need to make clear that it was subject to your first-choice offer not being accepted, which may not appeal to the seller.
In that scenario, most people just decide to offer for the property they like best.
How do I make an offer on a property?
As early as possible in the purchase process, you should contact an ESPC member firm to obtain a quote for their services, and find out who you should contact there when you have decided that you wish make an offer for a property.
Before you reach that stage, you should find out what information your chosen firm will need from you. For instance, in most cases, if you need a mortgage to purchase the property, you will be expected to have mortgage approval in principle from a named mortgage lender, otherwise that will need to be declared when the offer is submitted and may well prejudice your offer in the eyes of the seller.
In the current market, the key is being able and prepared to move quickly. In many cases, even if you are keen to submit an offer, there could already be other interest in the property (actual or anticipated), which means that all you can do is ask your solicitor to note interest for you and wait until a closing date is set, when all interested parties will be invited to submit their best offer.
You should also read the Home Report for any property you are interested in, ideally before viewing the property, and discuss any concerns with your solicitor before deciding on the terms of an offer.
Why are properties selling so quickly, and how I can buy successfully in a competitive market?
After lockdown, things are returning to some sort of normality. Many people are reconsidering their current location and living arrangements, due to a change in their working setups. However, there is a lack of stock on the market; people are reluctant to put their current property on the market until they have successfully offered for their next home, causing a lack of stock.
In this market, lots of people can be trying to offer for one property, which can be very good news for the seller but difficult for any purchaser. The best advice is to seek and take advice from an ESPC solicitor, who will have excellent knowledge of current market conditions, and may also be able to provide other valuable insights from information from the estate agent and the Home Report.
Also, consider being flexible as to type of properties and areas to purchase in, as this may give you the best chance of having an offer accepted.
For more from Mov8, visit mov8realestate.com or call 0345 646 0208.  
Find out more
Find out more about how to buy a house or flat in Scotland.
This article originally appeared in the June 2022 issue of the ESPC magazine. Find out more about the ESPC magazine and read the latest issue. 
You may also be interested in...