Your home buying resolutions
Topics
Follow our guide to the new steps you can take in getting your foot on the property ladder, with a little help from ESPC.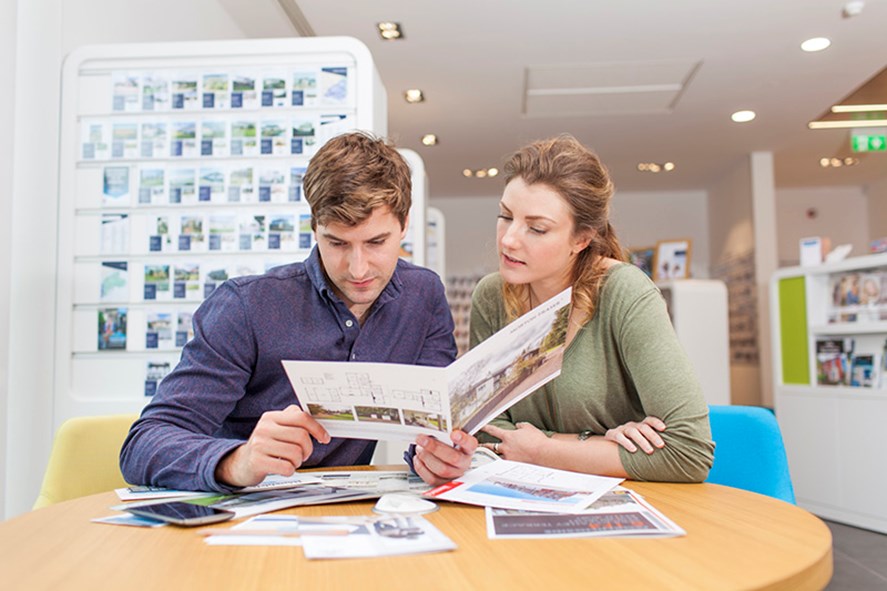 Happy new year to everyone from ESPC! While most people are committing themselves to giving up alcohol in January or going on a new diet, maybe your resolution is to buy your first home. Follow our guide to the new steps you can take in getting your foot on the property ladder, with a little help from ESPC.
Save for a deposit
Worrying about whether you can save up enough for a deposit on your first home is one of the biggest concerns for first time buyers. However there is some good news – not only are there a number of help-to-buy schemes, but 5% deposits are now possible with many mortgages, if you have a good credit rating.
Coming up with a spending plan is a great way to start saving – take a note of all your expenses, and a realistic budget for dinner and drinks out, and make a commitment to saving a set amount each month. The new Help to Buy ISA, which launched in December 2015, could also benefit as it offers a 25% top up from the Government on what you've saved.
Visit the showroom
Visit the ESPC showroom on George Street for one of our regular first time buyer events. The next one we are hosting is on 28th January at 4.30pm. It's a free drop-in event and appointments are on a first come, first served basis. Give us a call on 0131 624 8000 or email marketing@espc.com if you have any questions.
Choose a mortgage
There are hundreds of mortgages out there, but the most common types are fixed rate, when the repayments stay the same for a set period of time, a variable rate, where repayments can go both up and down depending on interest rates, and a tracker mortgage, which follows the Bank of England base rate for a specified period.
With all these options, it makes sense to get independent advice from a mortgage adviser. Contact one of our friendly ESPC mortgage advisers for a no obligation chat – they are in the showroom six days a week.
Apply for an agreement in principle
Once you've found the right mortgage, you can get an Agreement in Principle from your chosen mortgage lender, after they have run a credit check on you. It's not a commitment for either you or the mortgage lender, but it does let you start house hunting with confidence, as the first stage of the approval process out of the way.
Appoint an ESPC solicitor
Now that you've found out how much you can afford to borrow, an ESPC solicitor can help you understand the legal process and costs involved. They can help guide you smoothly through the whole process, with advice on the current market, affordable areas to go for, and eventually negotiate a purchase. At our showroom on George Street, our duty solicitors are in attendance from 12pm to 2pm Monday to Friday, 10am to 5pm on Saturdays and 12pm to 3pm on Sundays.  They can offer free legal advice on all property matters.
Start looking for properties
With your budget set and solicitor appointed it's time to go out there and view as many properties as possible. At ESPC we have many different channels to help in your search – our website, our paper, and our showroom, where you can view the walls of properties for sale and have a chat with our staff, who can point you towards currently available properties that match your price range and location. Our matching service emails you details of any new properties coming onto the market so you have up-to-date information at your fingertips.
Put in an offer
Once you've found the house that you like, and you've taken a detailed look at the Home Report, now is the time to put in an offer. To do this, you need to speak with your solicitor who will note your interest with the seller's solicitor. Your solicitor can advise you on what to offer once a closing date is set.
Finalise the legals
Once you've made an offer and it's been accepted, you need to get your mortgage approved. Decide exactly how much of the agreed purchase price you're going to pay with your saved money, and how much you want to borrow. If you've gone over the value of the property on the Home Report, you will need to pay this from your own savings.
Your solicitor will finalise the details of your offer and negotiate the contract, known in Scotland as the 'missives'. Once this is finalised you will also need to arrange buildings and contents insurance and payment protection insurance for when you move in.
Pick up the keys to your property
All you need to do know is arrange when to pick up the keys, and start ordering in your new furniture. You may have negotiated pieces as part of the sale, or maybe you need to buy all the essentials like the bed, sofa and dining table. When you have completed your move, sit down, crack open a bottle of bubbly, and relax!