Why you should use a solicitor estate agent when moving home
Topics
The Scottish property buying and selling process is different to before COVID-19. That's why it's more important than ever that you choose an agent you can trust.
In guidance released by the Scottish Government in 2020, they recommended anyone looking to buy or sell property should speak to a solicitor in the first instance. ESPC agents are all solicitor estate agents, meaning they can help with every aspect of buying or selling your property, from advising you on the current processes to the legal aspects to property marketing.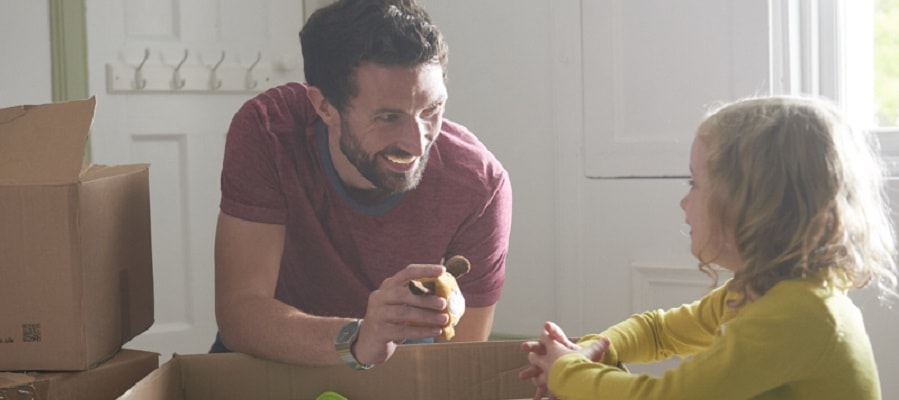 ESPC solicitor estate agents are with you every step of the way during your property buying and selling journey. Here are five reasons to use a solicitor estate agent in Scotland:
1. Expert advice on the latest guidance
ESPC solicitor estate agents are experts in the local buying and selling process and can therefore answer any questions you may have.
In the current climate, government guidance with relation to buying or selling a property during the COVID-19 has changed regularly. Our solicitor estate agents work to stay up-to-date with new government guidance and legislation relating to the Scottish property market, making them best-placed to advise you on the current situation.
As mentioned, the Scottish Government has advised that any property buyer or seller should seek the advice of a solicitor in the current circumstances. ESPC solicitor estate agents can provide the help, guidance and support you need to move home during these uncertain times.
2. A seamless solicitor-led service
You need a solicitor to buy or sell a house in Scotland. A solicitor estate agent can therefore help with every stage of the moving process, from the marketing of your property to submitting and accepting offers and concluding the missives.
If you opt for an estate agent, you will still need a solicitor for the legal part of the process, but they will come from another firm. By using a solicitor estate agent, you only have to contact one firm for the property marketing and legal side. This may help you to limit contact with people outside your household and make the process less time-consuming.
And having a solicitor to guide you through the home moving process from the outset helps make the experience as seamless and hassle-free as possible.
Laura Walker, LLP Member at Deans Properties, said: "When selling your home, there is much to coordinate: photographers, viewers, surveyors, removals and lenders to include but a few. And there is one consistent party that is with you from start to finish in a solicitor-led estate agent: your solicitor.
"The ability to discuss your moving strategy with your solicitor at the outset cannot be underestimated. Property solicitors might not handle every aspect of your transaction in person, for example obtaining professional photographs or booking in every virtual or physical viewing, however they oversee the entire process to ensure that the strategy that you discussed at the outset is on track.
"This is what a solicitor-led service is all about; the person that you rely on to pull everything together is the same person that you discussed what it was you were trying to achieve at the outset. At Deans we listen carefully to clients' objectives and provide tailored personal advice; we have remained extremely proactive throughout the lockdown periods and continue to guide clients through the moving process."
3. High standards of conduct
Solicitor estate agents are bound by the professional code of conduct issued by the Law Society. This means they meet high standards with regards to any legal aspects of the buying or selling process and are duty bound to do the best by their clients. This means you can trust that they are offering you the best possible advice throughout the process.
Ron Hastings, Director of Hastings Legal, said: "As a solicitor estate agent, we are bound by the Law Society code of conduct, which includes rules on closing dates, gazumping and gazundering. This helps to give buyers and sellers more peace of mind and certainty when an offer is accepted, making the process much less stressful."
Law Society rules indicate that once a closing date has been set, offers must be submitted by this date. If they wish to accept an offer before the closing date, the solicitor must stop acting for them.
Gazumping is when a property seller accepts an offer from a buyer and then indicates they wish to accept a higher or better offer from another buyer. Gazundering is when a buyer submits an offer and has it accepted, and then decides to lower their offer later in the process.
The Law Society rules which solicitor estate agents are bound by are designed to prevent gazumping and gazundering, helping to make the process more straightforward and ensure more certainty earlier in the transaction.
4.Local market insight and knowledge
ESPC solicitor estate agents also benefit from expert knowledge in the local market, with access to up-to-date ESPC sales data.
During the past year, the guidance of an experienced agent on properties and how much to offer or how much to accept has been even more valuable than usual. Market conditions may change from time to time and your ESPC solicitor estate agent can help advise you on what to offer on a property or what offer to accept on your property.
5. Property marketing opportunities
A specific benefit of using an ESPC solicitor estate agent to sell your property, is that they can advertise your home on the ESPC website which receives hundreds of thousands of visits per week.
Our 2019 market research revealed that most buyers in the local area look at ESPC channels first when they're searching for their new home, ensuring you reach the right audience at the start of their buying journey. With tools such as Exclusive to ESPC and My ESPC, we can help get your property seen by as many engaged buyers as possible.
Scott Rasmusen, Head of Property at Gibson Kerr, said: "Solicitor estate agents offer a responsive and competitively priced property marketing service, with everything done under one roof, which makes it seamless for the seller. As ESPC agents, we can also offer the best possible marketing opportunities for a property."
Paul Hilton, CEO of ESPC, said: "ESPC solicitor estate agents are best-placed to advise property buyers and sellers on the new moving process. With high standards of conduct, excellent local knowledge and expertise, and access to the ESPC marketing channels, our agents can provide an excellent service to home movers."
Find out more
ESPC is the home of property – get free advice from one of our property experts to get started on moving home. You can also find an ESPC agent today or request a free property valuation.
Find out advice for property buyers and sellers during COVID-19.
You may also be interested in...