What it's like to buy a house during COVID-19
Topics
The COVID-19 pandemic has changed many aspects of daily life, including how to buy a property.
We spoke to someone who bought a property while lockdown restrictions were in place and moved into the property after the restrictions were eased on 29th June, to find out about his experience.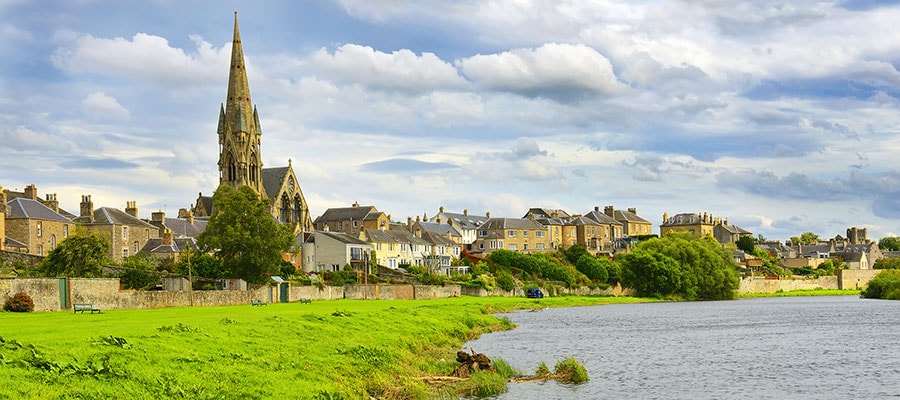 Buying a house in Kelso
Roy Sandbach from Newcastle recently bought a house in Kelso in the Borders through Hastings Legal. He was interested in buying a property in Scotland at the start of 2020, before lockdown restrictions were in place, although had initially planned to buy further north in the Highlands.
He had already also been considering the Borders, but the lockdown restrictions encouraged him to look at the Borders exclusively as it meant he could stay close to friends and family in the north-east of England.
With some more time on his hands due to lockdown, Roy started looking for properties in the Borders and found one that caught his eye near Kelso. His offer on the property was accepted in June, before lockdown restrictions had eased and he therefore was unable to attend a physical viewing at the property.
Roy felt comfortable offering on the property without viewing it in person due to the video tour available, the drone footage (this helped him to see the position of the property) and the comprehensive information provided in the Home Report.
His offer was accepted within half an hour, and the moving date was scheduled for six weeks later (additional time was allowed due to the changing nature of guidance at that time).
Thanks to restrictions on the property market being relaxed in Scotland at the end of June, Roy was able to move to his new home in Kelso on 31st July as planned. He is delighted to be in his new home and felt the process of buying and moving, despite the complications of COVID-19, was actually very simple and more straightforward than previous experiences he has had of buying a new property.
Buyer activity since restrictions were relaxed
Since the relaxation of restrictions on the property market, there has been a significant amount of buyer interest, with lots of viewing requests, Home Report downloads and closing dates. We spoke to some of our agents about the activity they have seen recently, and anything interesting they have noted about buyer behaviour.
Louise Hoban from Edinburgh-based Gibson Kerr said: "Recently, I have noticed a bit of a surge in people selling in London and moving up to Scotland. On the whole people seem to be pleased with how the Edinburgh property market has opened back up."
David Gibson from Haddington-based Forsyth Solicitors has noticed some interesting behaviour around viewings. He said: "We are tending to get normal levels of viewers in the first weekend of a property being marketed, but we are noticing a more significant drop-off than usual after that for some properties. It could be that serious buyers are acting quickly, but it is difficult to interpret what is happening for certain."
Ron Hastings, Director of Borders-based Hastings Legal, said: "The demand for properties in the Borders has never been higher with buyers from Edinburgh prominent and actively pursuing properties here. As a result, prices achieved have been on the up with the amount over the Home Report value often ranging from 5% to 15% over and in some cases even higher. We are finding our virtual tours to be very popular with both sellers and buyers."
You may also be interested in...