Selling a house in Scotland after lockdown
Topics
The relaxation of lockdown restrictions on the Scottish property market has resulted in significant demand to buy and sell property in Scotland in recent weeks, with our agents reporting a marked increase in enquiries, viewing requests, valuation requests, homes coming to market and homes placed under offer in recent weeks.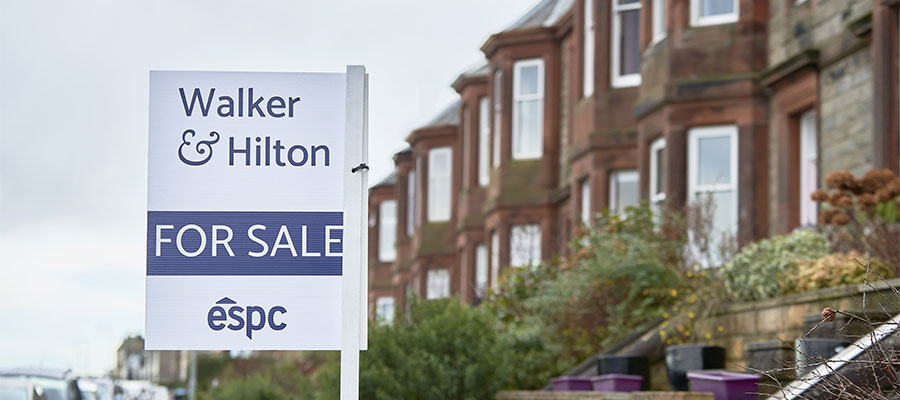 While restrictions have been relaxed, the process of selling a home is different to before COVID-19 and the Scottish Government has published guidance on this.
Paul Hilton, CEO of ESPC, said: "The process of selling a home is different to before COVID-19, but our agents have been working hard to guide clients through. Our agents have reported exceptionally high levels of demand and that homes are selling extremely well, even with these new processes in place."
We spoke to a few people who have sold their home in recent weeks to find out about their experience.
Selling a property in Balerno
Annie sold her home in Balerno through VMH Solicitors. The property was initially placed on the market back in February and was changed from "offers over" to "fixed price" two days before lockdown. She then accepted an offer on the property while lockdown restrictions were in place.
However, this offer fell through due to the buyers having issues with their own property, which meant they were not able to bring it to market. On the advice of her solicitor estate agent, Annie brought the property back to market a couple of weeks ago, and it received significant interest within a few hours.
Just a couple of days after placing the property back on the market, Annie received an offer for the same amount she had accepted before. This offer was from a cash buyer and made without a physical viewing (there was a video of the property available on the online listing).
While Annie was initially disappointed that the first offer hadn't worked out, she was pleased with how quickly the new offer came in and was glad her agent had advised her to bring it back to market at this time.
Selling a property in Dunfermline
Ian sold his property in Dunfermline recently through Maloco + Associates. He received five requests to view the property when he brought it to market and then he received a good offer over Home Report value within two days of the property being advertised, which he chose to accept.
Ian said he found the guidance from the Scottish Government regarding selling a home in the current circumstances "reasonably straightforward" and did not feel that his house sale was impacted negatively by the new processes in place. He also commented that Maloco + Associates were good at keeping him informed and updated throughout.
Selling a property in Penicuik
Jim sold his house in Penicuik through McDougall McQueen. The home was brought to market initially back in March and placed under offer quickly. However, the offer fell through due to the buyers having issues with selling their property.
He brought the home back to market a couple of weeks ago and received an exceptional level of interest very quickly with more than 25 viewing requests in the first day of it being marketed. Within half an hour, he received an offer from a cash buyer which he later chose to accept. The buyer hadn't viewed it but lived in the area and knew the property type.
Want to sell your property?
If you're interested in selling your home, request a free property valuation from an ESPC agent or contact an ESPC agent directly.
We know these are uncertain time but ESPC is with you every step of the way. Get free advice on buying or selling a home today.