What is a flexible mortgage?
Topics
Paul Demarco, Independent Mortgage Adviser at ESPC Mortgages, explains what a flexible mortgage is and when it can be useful.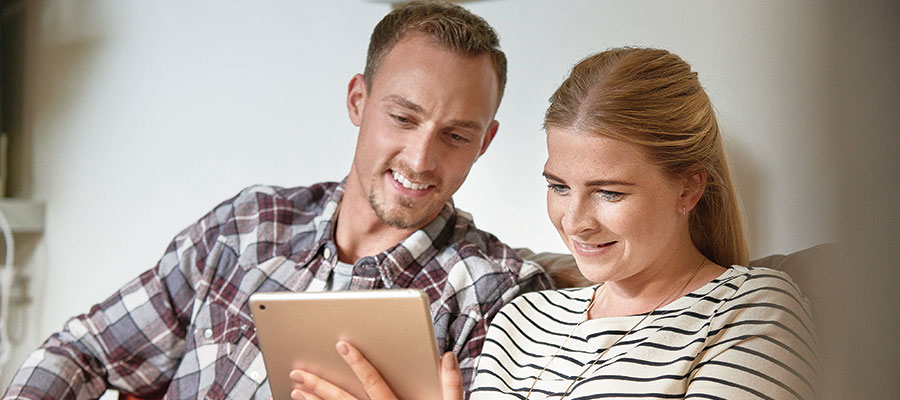 Flexible mortgages allow you to manage your monthly payments to suit your cash flow needs. This is an additional feature over the standard variable and fixed rate mortgage options that have early redemption penalties.
Flexible mortgages allow you to repay capital early without any early redemption penalties, take back some cash you have paid in and postpone payments.
Some are run as substitutes for current and savings accounts, so all your money is working to minimise interest on the mortgage. Each provider will specify the extent of flexibility on its product and the interest rate may be variable or fixed.
What are the benefits of flexible mortgages?
There are a number of reasons why flexible mortgages may be used.
For example, if someone wants to re-mortgage their property to get a lower interest rate, but they also want to sell their property within the next six to twelve months or so, the flexible mortgage option offers them a lower rate of interest and no early redemption charges. As the mortgage is also portable, it can be transferred to the new purchase if a mortgage is required for that purpose.
Also, if someone wants to buy before they sell, or they cannot sell at present, and they either have no or a very small mortgage on their existing property, they will use the flexible mortgage option to buy the new property with the deposit funded from savings.
Further down the line, if they decide to sell the other property, they can repay the mortgage in part or in full without any early redemption penalties.
What are the different types of flexible mortgages?
In general, there are two types of flexible mortgages that lenders offer – fixed rate and tracker rate.
Fixed rate
This is when the mortgage payments are fixed for a specific period and do not change until the end of the fixed rate period.
Tracker rate
These offer you a variable rate mortgage with an interest rate that rises and falls in line with a specific benchmark, usually the Bank of England base rate. The tracker rate would be expressed as a certain percentage above or, in some cases, below the benchmark rate.
It's important to remember that interest rates can go up. If it rises sharply, your payments may increase substantially.
ESPC Mortgages
For expert advice on mortgages and the most suitable option for you, get in touch with the team of independent mortgage advisers at ESPC Mortgages on fsenquiries@espc.com or 0131 253 2920.
ESPC magazine
This article appeared in the February 2021 issue of the ESPC magazine. Find out more about the ESPC magazine and read the latest issue online.
You may also be interested in...
The information contained in this article is provided in good faith. Whilst every care has been taken in the preparation of the information, no responsibility is accepted for any errors which, despite our precautions, it may contain.
The initial consultation with an adviser is free and without obligation. Thereafter, ESPC Mortgages charges for mortgage advice are usually £350 (£295 for first-time buyers). YOUR HOME MAY BE REPOSSESSED IF YOU DO NOT KEEP UP REPAYMENTS ON A MORTGAGE OR OTHER LOANS SECURED AGAINST IT.
ESPC (UK) Ltd is an Appointed Representative of Lyncombe Consultants Ltd which is authorised and regulated by the Financial Conduct Authority.