Boosting your mortgage deposit: Tips for first time buyers
Topics
Restrictions on house moves were eased in Scotland on Monday 29th June, so you might be thinking of buying your first home.
Before COVID-19, first time buyers could generally get a mortgage with a 5% deposit. However, during the pandemic many lenders tightened borrowing restrictions and now require a 15% deposit as a minimum.
These are temporary measures, designed to help banks cope with rising enquiries for mortgage payment holidays along with fewer staff members.
However, for those planning to buy your first home, you may be wondering how you can boost your deposit in the meantime. Plus, even when borrowing restrictions are relaxed, having a bigger deposit is beneficial as it generally means lower interest rates and monthly repayments.
Here are our top tips on boosting your house deposit.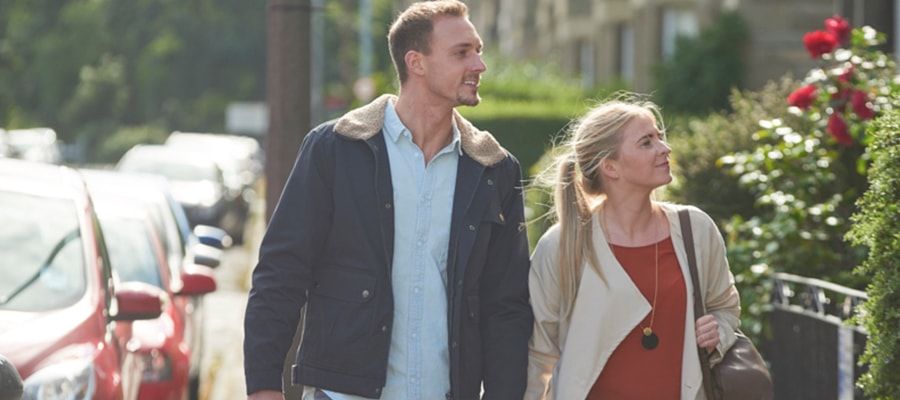 Get independent mortgage advice
If you are planning to buy your first home and wondering how much you need to save and how to get there, you should seek independent mortgage advice. An independent mortgage adviser can look at the mortgage market to get the best deal for you.
And while many lenders have set minimum deposits at 15% there are some lenders accepting lower deposits of 10%. An independent mortgage adviser will be able to highlight these options to you, which may mean you don't need to save as much as you think.
If you do need a larger deposit, an independent mortgage adviser can also advise you on different ways you can boost your deposit, which brings us to the rest of our tips... 
Save as much money as you can
If you are in a financial position to save money, then save as much as you can. It would be worth working out a monthly budget and what you can therefore afford to save each month.
Once you've decided on a monthly amount to save, set up a standing order to transfer this money to your savings when you get paid. This way you won't have to think about saving money – it will happen automatically and hopefully help you reach your target faster.
Apply for the First Home Fund
There are many affordable housing schemes available to first time buyers to help them onto the property ladder. One of these is the First Home Fund, which was launched in December 2019 by the Scottish Government. The scheme offers first time buyers up to £25,000 to help with the purchase of a property – the loan would be invested as an equity share in the property.
The ESPC Mortgages team has reported that the First Home Fund has proved popular with first time buyers recently, as they only have to save a 5% deposit and the contribution from the scheme can take that deposit amount to 15% of the property valuation. This then means they are eligible for mortgages from the majority of lenders.
You should speak to an independent mortgage adviser in advance of applying for a scheme such as the First Home Fund to ensure it is the right option for you.
Set up a Lifetime ISA
If you are just starting to save for your first home, but not planning to actually buy for at least a year, you might want to consider setting up a Lifetime ISA. You'll get a 25% tax-free bonus from the government on savings and can save up to £4,000 a year, meaning there is a maximum yearly bonus of £1,000.
The money from a Lifetime ISA must either go towards your first home or retirement – if you withdraw money for any other purpose, you will not receive the bonus and may face penalties on the amount you withdraw.
You must have had a Lifetime ISA for at least a year in order to use the money to buy a property. Therefore, this is not a good option for anyone planning to buy a property within the year.
Get mortgage advice today
ESPC Mortgages is a team of independent mortgage advisers based in Edinburgh. With many years of experience, they are well-placed to help you navigate these uncertain times and purchase your first property. Get in touch with the team on 0131 253 2920 or fsenquiries@espc.com
You may also be interested in...
The information contained in this article is provided in good faith. Whilst every care has been taken in the preparation of the information, no responsibility is accepted for any errors which, despite our precautions, it may contain. No individual mortgage advice is given, nor intended to be given in this article.
The initial consultation with an ESPC Mortgages adviser is free and without obligation. Thereafter, ESPC Mortgages charges for mortgage advice are usually £350 (£295 for first-time buyers). YOUR HOME MAY BE REPOSSESSED IF YOU DO NOT KEEP UP REPAYMENTS ON A MORTGAGE OR OTHER LOANS SECURED AGAINST IT.
ESPC (UK) Ltd is an Appointed Representative of Lyncombe Consultants Ltd which is authorised and regulated by the Financial Conduct Authority.