The basics of buy-to-let mortgages
Topics
Murray Souter from ESPC Mortgages offers an insight into buy-to-let mortgages.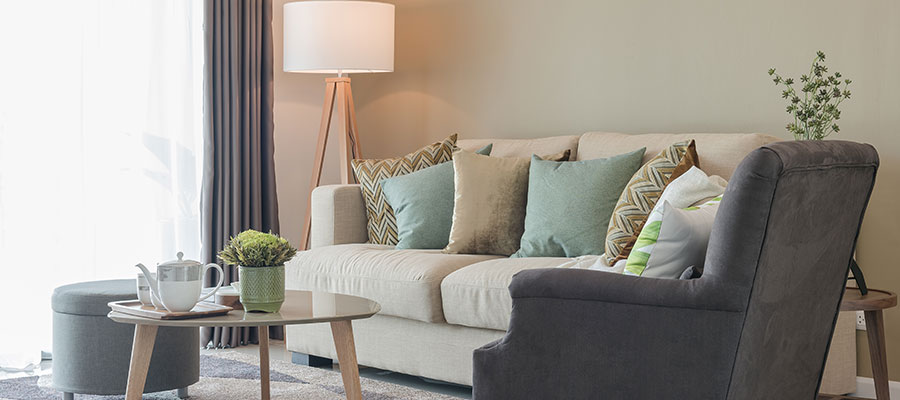 The value of independent mortgage advice
Lenders assess buy-to-let applications quite differently from residential mortgages. There is a wide choice of lenders available but it is important to select the lender and mortgage deal that best suits your individual circumstances. This is where independent mortgage advice can be invaluable.
Criteria for a buy-to-let mortgage
There are a number of criteria that you must meet in order to be eligible for a buy-to-let mortgage. A minimum deposit of 25% of the purchase price will usually be required and most lenders will require an income of £25,000 per annum between salary and or pension. There are a number of lenders who do not have a minimum income requirement. The maximum age of the policy holder at the end of the term is usually 75 but again there are some with a longer end date.
Rental income and coverage
In terms of the rental income, it is very important that you get the balance right. Mortgage providers will expect rental income to exceed mortgage payments by at least 25%. This is called rental coverage. The mortgage can be taken on an interest-only basis, repayment or a mixture of both.
Can first time buyers get buy-to-let mortgages?
Some lenders will require the applicant to be a current homeowner but there are some who will consider first time buyers and first time landlords. Again, an independent financial adviser will be able to offer you an insight into the best lender for you.
Changes to LBTT
Since 1st April 2016 a number of changes have been introduced to Land and Buildings Transaction Tax (LBTT). The most onerous is an Additional Dwelling Supplement charge of 4% (recently raised from 3%) of the full purchase price for a buy to let purchase in excess of £40,000. This is in addition to the standard stamp duty that would be charged on a property purchase transaction in Scotland. Find out more about tax charges on second properties. 
Offsetting finance costs against income tax
Some changes to the way finance costs can be offset against income tax were introduced in April 2017. These are far reaching and will be implemented over a four-year period. It is important that you obtain professional advice from a qualified tax adviser regarding the effect of these changes on your own circumstances.
Commercial properties nearby
In terms of the property itself, some lenders are reluctant to provide a buy-to-let mortgage where there is an element of commercial property underneath or adjacent to the property. This is a very important point to bear in mind during your buy-to-let property hunt.
ESPC Mortgages
As independent mortgage advisers, ESPC Mortgages can help with all aspects of understanding your budget, applying for a mortgage and dealing with the relevant insurance requirements. Give us a call on 0131 253 2920.
If you are thinking to take first steps into the buy-to-let property market make sure to get in touch with ESPC Lettings, who will more than happy to offer advice on the rental market in Edinburgh. 
The information contained in this article is provided in good faith. Whilst every care has been taken in the preparation of the information, no responsibility is accepted for any errors which, despite our precautions, it may contain. No individual mortgage advice is given, nor intended to be given in this article. 
The initial consultation with an adviser is free and without obligation. Thereafter, ESPC Mortgages charges for mortgage advice are usually £350 (£295 for first time buyers).
Buy-to-let mortgages are not regulated by the Financial Conduct Authority and are not covered by the Financial Services Compensation Scheme. They are however supervised and applicants can complain to the Financial Ombudsman Service if they feel they have not been properly advised.
ESPC (UK) Ltd is an Appointed Representative of Lyncombe Consultants Ltd which is authorised and regulated by the Financial Conduct Authority.