Self employed? Everything you need to know about getting a mortgage
Topics
Self-employed, and wondering if you can get a mortgage? ESPC Mortgages' David Lauder looks at what's possible, and the criteria involved.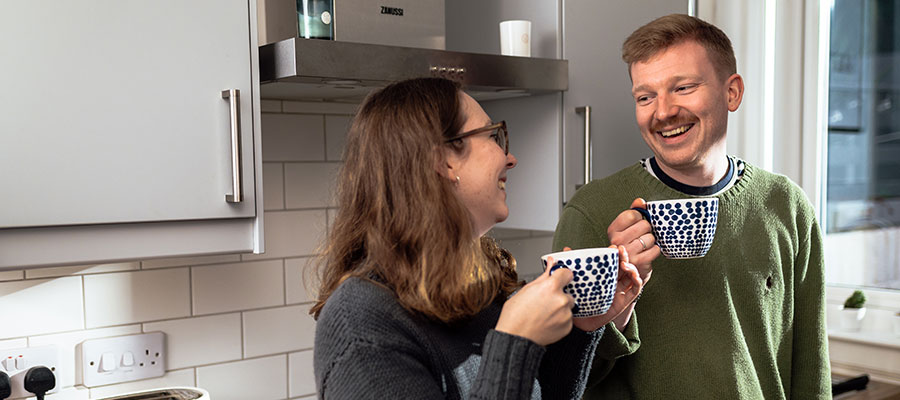 Before the COVID-19 pandemic, mortgages for the self-employed were commonplace – the only difference to an employed applicant's assessment was certain documents required to evidence income. However, the pandemic caused lenders to tighten their criteria, to assess the effect on self-employed people and how sustainable their business is.
The good news is that mortgages for the self-employed are becoming more readily available. Different lenders will have different criteria, including required documents and your self-employed status, but the below gives a general overview of what to expect.
Sole Traders and Partnerships
Most lenders will want at least two years' self-assessment tax returns showing level of income, along with an up-to-date tax summary overview. The golden figure they'll refer to here is the Net Profit Figure, and lenders will, in most cases, work from the average of the last two years to determine your level of borrowing.
Limited Companies
This is assessed in a different way – lenders will still look at the last two years, but normally base figures on the client's salary taken as a Director, coupled with dividends. Some lenders may consider salary with net profit instead, but you should seek mortgage advice to see what would be most suitable. Lenders will either use the last two years of self-assessment tax returns, or the last two years of business accounts, with a Chartered Accountant's reference – the figures used must be no more than 18 months old.
Finally, a more regular feature of assessment for all self-employed applicants is that lenders will likely request the last three months of business bank statements to confirm strong trading, consistent with the figures provided.
To summarise, no case is the same, and different lenders will assess self-employed status in different ways. The experts at ESPC Mortgages can provide a useful guide to help you find the most suitable solution, tailored to your circumstances.
Get in touch with ESPC Mortgages
ESPC Mortgages is a team of independent mortgage advisers with a wealth of experience. Get in touch on fsenquiries@espc.com or 0131 253 2920.
The information contained in this article is provided in good faith. Whilst every care has been taken in the preparation of the information, no responsibility is accepted for any errors which, despite our precautions, it may contain.
The initial consultation with an adviser is free and without obligation. Thereafter, ESPC Mortgages charges for mortgage advice are usually £350 (£295 for first-time buyers). YOUR HOME MAY BE REPOSSESSED IF YOU DO NOT KEEP UP REPAYMENTS ON A MORTGAGE OR OTHER LOANS SECURED AGAINST IT.
ESPC (UK) Ltd is an Appointed Representative of Lyncombe Consultants Ltd which is authorised and regulated by the Financial Conduct Authority.
You may also be interested in...