Retirement interest only mortgages – what you need to know
Topics
Paul Demarco, an Independent Mortgage Adviser with ESPC Mortgages, looks at retirement interest only mortgages and what the benefits are.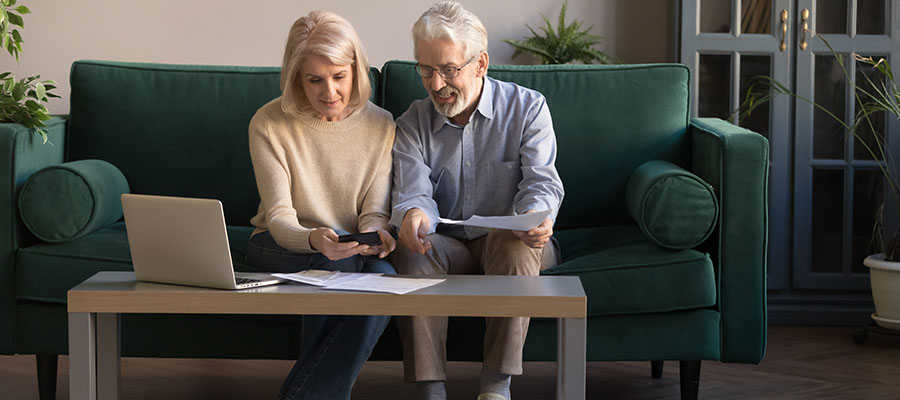 What is a retirement interest only mortgage?
Retirement interest only (RIO) mortgages  are relatively new products designed to help older borrowers who may struggle to get a standard residential mortgage. They allow you to borrow against your property and only pay back the interest (and not the loan itself) each month.
Is it the same as a standard interest only mortgage?
RIOs are very similar to standard interest only mortgages but there are some key differences. With most RIO mortgages, you only repay the loan when you sell your property, move into residential care or die.
But some RIO mortgages carry terms like a regular mortgage, meaning you either pay them back after a set number of years or when you reach a certain age.
What are the benefits of a retirement interest only mortgage?
Rather than the onerous steps you have to take to prove your income with a standard residential mortgage, you only have to prove that you can afford the interest.
Some RIO mortgages allow you to repay some capital as well as interest. This will cut down the size of your loan over time, meaning that more of your property can be passed onto your loved ones.
You may wish to take out a RIO mortgage in order to:
Purchase another property
Release cash from your property to top up your pension income or improve your lifestyle
Gift money to children to assist them purchase a property
Make home improvements to your property.
What are the restrictions and risks of a retirement interest only mortgage?
Some lenders restrict the loan size to a maximum amount (e.g. £300,000) and there is usually a minimum age restriction of 55 or 60 years of age before you can apply. Some lenders will only offer up to 50% of the valuation of the property.
There are also risks involved with taking out interest only mortgages, including RIO mortgages. If you are unable to keep up the repayments on a RIO mortgage, your home is at risk. Also, the loan will need to be repaid in full if you die, move into residential care or come to the end of the fixed term, meaning you or your family will have to sell your home to repay the loan whether it is a suitable time to do so or not. You should seek independent mortgage advice to understand if it's the right option for you.
ESPC Mortgages
As independent mortgage advisers ESPC Mortgages can help with all aspects of understanding your budget, applying for a mortgage and dealing with the relevant insurance requirements. Pop in for a no obligation chat with me or another member of the team at our Edinburgh Property Information Centre, email us at fsenquiries@espc.com or give us a call on 0131 253 2920.
The information contained in this article is provided in good faith. Whilst every care has been taken in the preparation of the information, no responsibility is accepted for any errors which, despite our precautions, it may contain. No individual mortgage advice is given, nor intended to be given in this article.
The initial consultation with an adviser is free and without obligation. Thereafter, ESPC Mortgages charges for mortgage advice are usually £350 (£295 for first time buyers). YOUR HOME MAY BE REPOSSESSED IF YOU DO NOT KEEP UP REPAYMENTS ON A MORTGAGE OR OTHER LOANS SECURED AGAINST IT.
ESPC UK Ltd is an Appointed Representative of Lyncombe Consultants Ltd which is authorised and regulated by the Financial Conduct Authority.