Regulation on short term lets in Scotland explained
Topics
Short term lets in Scotland have been the subject of controversy for a while, with some arguing that the concentration of short term lets in certain areas is preventing property being bought and used as homes for local people.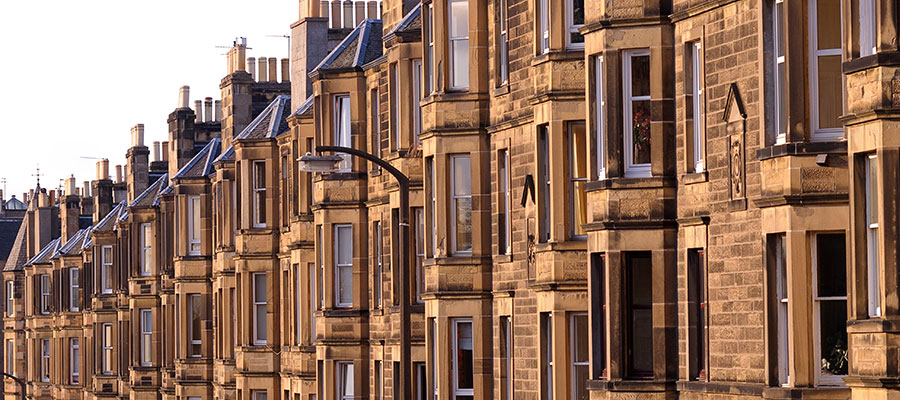 The Scottish Government has just announced increased powers for local authorities to regulate properties that are let out for short periods of time via Airbnb and other similar platforms. But how will these regulations work and what will the impact be on the local property  and long term let market? We explain the background and the new rules below, and provide some insight into possible impacts on the market. 
Scottish Government consultation on short term lets
In 2019, the Scottish Government, launched a consultation on short term lets which ran from April to July. The results of the consultation were published in October 2019.
The results revealed wide support for regulation with over 1,000 responses from communities, landlords and businesses raising several concerns about the effects of short term lets, including anti-social behaviour, safety features and impact on the housing market.
Analysis of these results suggested that issues vary across the country with different problems in rural settings compared to Edinburgh, for example.
A report released alongside this consultation revealed there had been an increase in short term lets in every area in the country. More than 2,700 listings were recorded in Edinburgh, with the city's Old Town area found to have 812 active Airbnb listings per square kilometre.
How will the new short term let regulations work?
After considering the consultation results, in January 2020 the Scottish Government announced that local authorities will be given new powers to regulate short-term lets where they decide this is in the interests of local communities.
The licensing scheme will include a new mandatory safety requirement that will cover every type of short term let to ensure a safe, quality experience for visitors. It will also give councils the discretion to apply further conditions to address the concerns of local residents.
Councils will be able to plan control areas to ensure that planning permission will be required for the change of use of an entire property to a short-term let. Home sharing (renting a room in your own home or allowing others to stay in your own home whilst on holiday) will not be affected by control areas.
When will the regulations come into force?
Local authorities should have the ability to implement a licensing scheme for short-term lets from spring 2021.
Will there be any changes to taxation of short term lets?
While no new specific tax legislation has been announced, the Scottish Government said that Ministers are committed to considering how short term lets will be taxed in the future to ensure they contribute to local communities.
The approach to short-term lets will complement the Transient Visitor Levy Bill (tourist tax), which is set to be introduced later this parliament.
What will the impact of these regulations be on the long term rental market?
Nicky Lloyd, Head of ESPC Lettings, said: "The long anticipated recent announcements about restrictions on short-term lets has come as no surprise, and whilst people are voicing concern on how this might affect the tourist industry, it's worthwhile considering how it might affect the long term private rental sector.
"It's likely that a number of landlords currently operating short term lets will step away from this market over the next 12 months, with properties either being sold or converted to long term rentals. This may result in an influx of properties coming to the rental market and diluting the supply of properties which has been heavily led with demand over supply.
"However, given the number of people moving in and around the city, it is unlikely that numbers of potential properties coming to the long term rental market will have much of an adverse effect.
"It does mean that referencing and understanding potential tenants' requirements will become more important than ever, in order to avoid people who were only looking for a short let signing a Private Residential Tenancy and serving their 28 day notice immediately."
ESPC Lettings
If you're interested in entering the buy-to-let market or are a landlord looking for advice, a new letting agent or a full property management service, ESPC Lettings can help. As a letting agent based in Edinburgh, we can assist with all stages of renting out a home, from finding the right property to sourcing tenants to property maintenance. Get in touch with the team today on landlord@espc.com or 0131 253 2847.
You may also be interested in…
What happened in Scotland's private rental sector in 2019?
Tenancy agreement: what you need to know
The best areas for buy-to-let properties in Edinburgh