Overpaying a mortgage: what do you need to know?
Topics
David Lauder, independent mortgage advisor at ESPC Mortgages, shares what you need to know about making overpayments on your mortgage.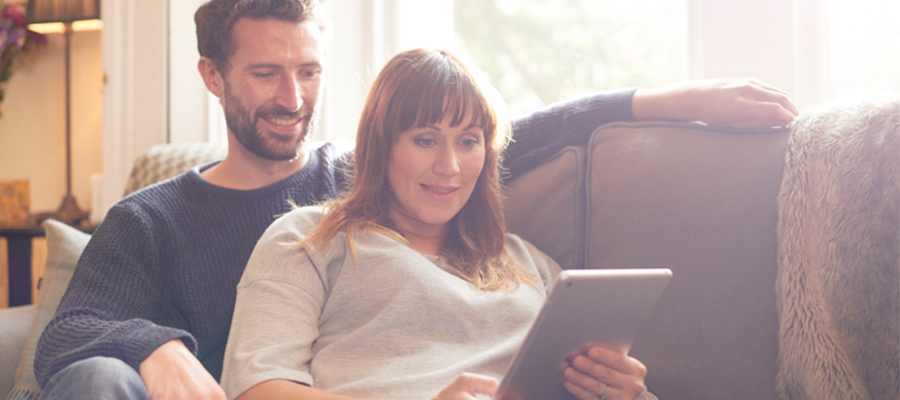 There are many different types of mortgage available at present – however, many people are unaware that almost all of these have an overpayment facility available. This includes the most popular types of mortgages, which are your fixed/tracker rates during the chosen preferential period.
What are mortgage overpayments?
An overpayment facility means that you can pay in lump sums or regular overpayments, without any penalty, for typically up to 10% of the capital balance outstanding per annum during the chosen preferential rate period.
What are the benefits of overpaying a mortgage?
The benefit of this to you as the mortgage holder is that your mortgage balance will reduce and in turn, so will the term, if you keep the monthly repayments the same. This means that you could potentially save thousands in interest over the whole mortgage term, as it is a purely capital payment with no interest accrued to it.
What overpayment options are available for my mortgage?
Some providers also offer the choice to reduce the payments in line with the revised balance, which is especially helpful for maternity leave or sabbatical breaks in employment.
If a 10% overpayment is not enough, then there are other options available. Offset mortgages are popular - this is where you can use existing savings to be offset against the mortgage balance and you will only pay interest on the difference between the two.
Another option is no tie-in products, which allow you to make unlimited overpayments at any given time, without any penalty. Please note that the rates are likely to be higher for the additional flexibility on the offset and no tie-in options, so really it depends on how well you intend to use this facility.
To summarise, an overpayment facility is an option that is not used enough and is available on most mortgages. If circumstances allow, this facility can be very powerful as the total interest payable could be considerably less during the mortgage term, which in turn will mean more money in your pocket - even small, regular monthly increases of £50 will provide a significant saving over the total term over the course of time.
ESPC Mortgages
As independent mortgage advisers, ESPC Mortgages can help with all aspects of understanding your budget, applying for a mortgage and dealing with the relevant insurance requirements. Give us a call on 0131 253 2920. You can also email the team at fsenquiries@espc.com
Mortgage calculator
Try out the ESPC mortgage calculator to get an idea of what you can afford to borrow and what your monthly repayments will be.
Find the right mortgage for your circumstances using our deals comparison tool.
ESPC magazine
This article appeared in the June 2022 issue of the ESPC magazine. Find out more about the ESPC magazine and read the latest issue online. 
You may also be interested in...
The information contained in this article is provided in good faith. Whilst every care has been taken in the preparation of the information, no responsibility is accepted for any errors which, despite our precautions, it may contain.
The initial consultation with an adviser is free and without obligation. Thereafter, ESPC Mortgages charges for mortgage advice are usually £350 (£295 for first time buyers).
YOUR HOME MAY BE REPOSSESSED IF YOU DO NOT KEEP UP REPAYMENTS ON A MORTGAGE OR OTHER LOANS SECURED AGAINST IT.
ESPC (UK) Ltd is an Appointed Representative of Lyncombe Consultants Ltd which is authorised and regulated by the Financial Conduct Authority.