Mortgage and property market predictions for 2021
Topics
David Lauder, Independent Mortgage Adviser with ESPC Mortgages, makes some predictions for the 2021 mortgage and property market.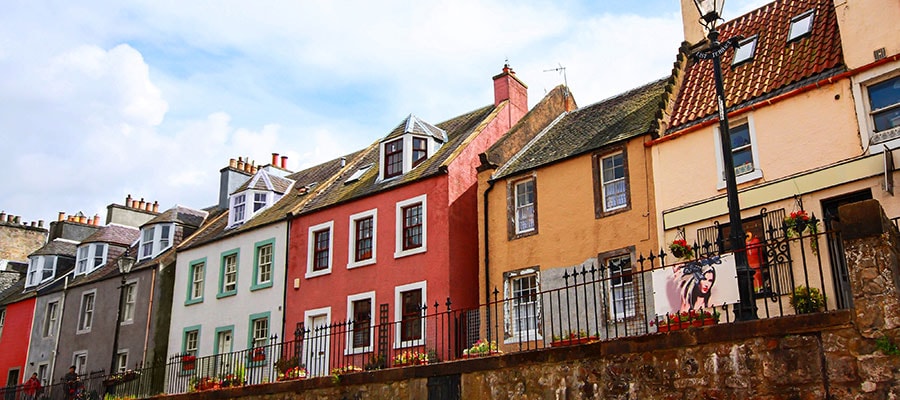 In the current pandemic and financial climate, making predictions for the coming year is a difficult task, particularly in light of recent restrictions. However, this is some of the activity I expect in the mortgage and property market in 2021.
The impact of Brexit on the property market 
Brexit has largely gone unnoticed in the Edinburgh market during 2020. The main impacts on the market were made by COVID-19 and the initial lockdown restrictions which led to a spike in activity from the middle of the year all the way up to December 2020.
Will 2021 be a seller's or a buyer's market in Edinburgh and the surrounding areas?
For most clients, it has remained very much a seller's market for much of 2020. This is due to a lack of stock being available and plenty of willing buyers after lockdown, meaning competition has been strong. This resulted in property selling prices regularly achieving well over the Home Report valuation, particularly in the summer months.
However, at the end of 2020, we did see signs of the market levelling off, with properties selling at or around the Home Report valuation and indications currently point to that continuing into early 2021.
As 2021 progresses, it is possible that people will see properties begin to move quickly again, which will increase seller confidence, helping to balance out the market. The vaccine may also bring some more normality and stability to the property market, which has performed relatively well in the face of COVID-19 so far.
Interest rate predictions
Another helpful market condition is that interest rates are still very low, meaning potential payments for all types of borrowers are more affordable.
We have seen no rate rises during 2020 but there was a rate reduction in March 2020 to 0.1%, and some forecast rates may fall again below zero in 2021 to allow the central bank to support the economy. However, much will depend on how quickly and safely we can return to close to normality.
We remain in spoilt times for borrowers and any increases are not likely to be imminent, but any future rises are likely to be gradual and incremental which should give prospective buyers peace of mind for the next two to three years.
Increase in the number of 10% deposit mortgages available
In 2020, for a large period the new minimum deposit was generally 15% and the very few lenders who did offer 10% deposit mortgages became saturated with the level of demand. This meant this option would regularly be withdrawn at very short notice making it very difficult for many buyers to be eligible for a mortgage.
However, at the end of 2020, at least four lenders were willing to consider 10% deposits, subject to eligibility and buying status, which was the most positive it had been since lockdown. Hopefully this confidence continues into 2021. If more lenders consider 10% deposit mortgages and share the volume of applications, then the product becomes
more sustainable in the longer term.
The challenge for many clients with smaller deposits has been that properties are often sold for over the Home Report valuation. Mortgage lending based on the purchase price or Home Report valuation, whichever is lower, which means any price paid over the value cannot be used as part of the deposit for mortgage purposes.
This means buyers have to save the amount they plan to bid over the Home Report valuation in addition to the deposit.
However, first time buyers can get help to boost their deposit from government initiative schemes, such as the First Home Fund, which was popular in 2020. Applications to this scheme were paused in 2020 but the Scottish Government plans to reopen them for 2021, which should encourage buyer activity.
ESPC Mortgages
To summarise, we at ESPC Mortgages remain optimistic for 2021. The mortgage market is fiercely competitive and there are some great deals to be had. The team look forward to this continuing throughout 2021 and to another successful year of mortgage approvals. 
We will work to help more and more people get their dream property and are available to help existing and new clients review their existing mortgage arrangements to ensure they have the most suitable solutions during their mortgage journey.
ESPC mortgages offer expert independent mortgage advice in Edinburgh. Whether you are looking for first time buyer mortgage advice, are interested in finding out more about buy-to-let mortgages or would like to re-mortgage, get in touch with the team on 0131 253 2920 or fsenquiries@espc.com
ESPC magazine
This article appeared in the January 2021 issue of the ESPC magazine. Find out more about the ESPC magazine and read the latest issue online.
You may also be interested in...
The information contained in this article is provided in good faith. Whilst every care has been taken in the preparation of the information, no responsibility is accepted for any errors which, despite our precautions, it may contain.
The initial consultation with an adviser is free and without obligation. Thereafter, ESPC Mortgages charges for mortgage advice are usually £350 (£295 for first time buyers). YOUR HOME MAY BE REPOSSESSED IF YOU DO NOT KEEP UP REPAYMENTS ON A MORTGAGE OR OTHER LOANS SECURED AGAINST IT.
ESPC (UK) Ltd is an Appointed Representative of Lyncombe Consultants Ltd which is authorised and regulated by the Financial Conduct Authority.