Is now a good time to buy a house?
Topics
The property market has been unprecedently active since the Covid pandemic hit in 2020 but there has been much speculation recently over how the housing market will react to challenges in the wider economy. There's no denying that the economy is currently facing a number of challenges, but what does this mean if you are thinking of buying?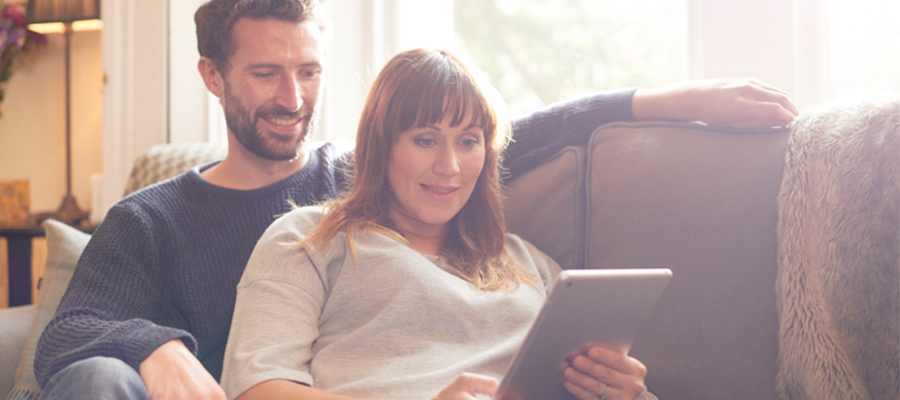 The current challenges
Significant changes in the financial market, a 0.75% increase in the Bank of England base rate to 3%, the increasing cost-of-living and rising energy bills have raised the question around future mortgage rates and whether now is a good time to buy a house. 
It is generally expected we will see further interest rate rises in 2023 - though the Bank of England has confirmed that rises may not be as significant as initially expected. 
A typically robust market
The property market in Scotland has traditionally remained robust having weathered previous financial turbulent times well and we anticipate that demand for quality local housing stock will remain steady.   
Feedback from ESPC solicitor estate agent member firms confirms that there is still strong interest from buyers and sellers. 
Jenna Spence, Operations Director at Neilsons, also gave us her thoughts: 
"The local property market in Edinburgh and the Lothians remains incredibly busy, despite the economic rollercoaster. 
"The sensationalist national press continues to talk about property prices falling, but we have seen no evidence of this in Edinburgh and the Lothians. What we have seen is a direct effect on some first-time buyers who have had to recalibrate their calculations to ensure that mortgage repayments are affordable. 
"Over the past four weeks, Neilsons have put 90 properties on the market and have sold 83. We have received 245 notes of interest and 162 offers, with numerous competitive closing dates set. We have also purchased over 100 properties for our purchase clients. 
"It is important to remember that the media do tend to be generalist and talk of a 'UK wide property market' that does not exist – the UK is a patchwork of local markets each with its own unique dynamics. This is why it is important to get reliable property market information locally from ESPC and its network of Solicitor Estate Agent members working at the forefront of the market here." 
SEARCH ALL PROPERTIES FOR SALE
A solicitor is key
Solicitor estate agents who are members of ESPC are experts in the local buying and selling process and can therefore answer any questions you may have. 
Solicitor estate agents are up-to-date with what is currently happening in the local market and have the skills and expertise to provide the guidance and support you need during uncertain times. 
Plus, solicitor estate agents are bound by the professional code of conduct issued by the Law Society. This means they meet high standards with regards to any legal aspects of the buying or selling process and are duty-bound to do the best for their clients, ensuring that they will help you make the most sensible offer on a property for you.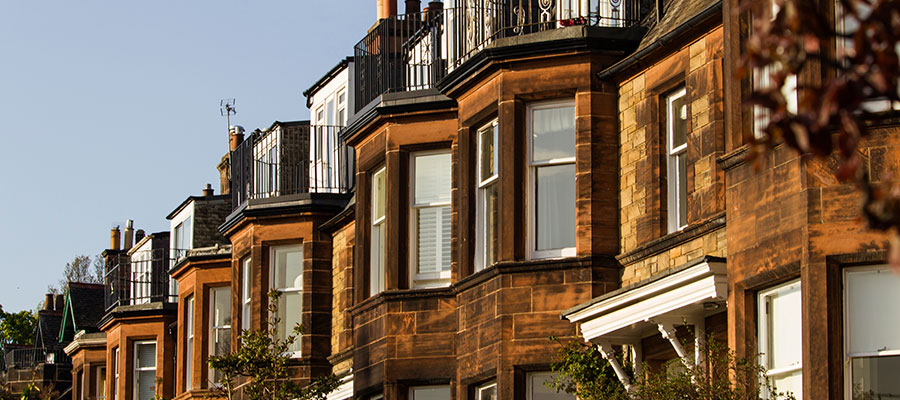 Affordability is the top criteria
Buying a home is a long-term financial investment so it's important to understand your budget and your limits.  
How much can you afford to pay on a monthly basis? This is based on your income minus your monthly commitments, such as regular loan repayments, car finance, credit card balances, maintenance and, for some providers, childcare costs may be factored in. 
All of these factors will impact how much you can afford to borrow and repay on a monthly basis. Make sure you understand your commitments fully to ensure that you make a sensible offer on a new home. 
FIND OUT HOW MUCH YOUR HOME IS WORTH
Speak to an independent mortgage advisor to ensure that you set the right budget – affordability is key.
Commenting last week on ESPC's question and answer session on Instagram, McEwan Fraser Legal said: "We have witnessed some lenders reduce their residential and buy-to-let fixed rate products. While the reductions in fixed rates has not been substantial, it is a positive sign, and as more lenders do this, it should hopefully see fixed rates reduce further in the coming weeks." 
There is plenty of interest in the market
The latest data from ESPC highlights that there is strong interest in home buying with quick selling times and high levels of the Home Report valuation being achieved. Whilst the market may change somewhat over the coming months given changes in mortgage availability, there is currently still strong demand. 
We've seen a high level of insertions in popular locations outwith Edinburgh, with a 17% annual increase on homes listed in the Scottish Borders and a 12.5% annual increase in the popular East Lothian area. Sales volumes within these areas continues to be high, up 9.7% and 10.6% respectively, highlighting demand continuing for homes in these vibrant areas. 
Paul Hilton, CEO of ESPC, said: "The latest data from ESPC highlights that we continue to see strong interest in home buying and selling with quick selling times and high levels of the Home Report valuation being achieved. 
"While the impact of the recent economic changes on the housing market is uncertain, regardless of any short-term fluctuations in the marketplace, homeownership in Scotland has historically proved to be a sound medium-term investment and we anticipate that demand for quality local housing stock will remain steady." 
Is now a good time to buy a house?
There is no right time to buy a house. Whether it's a good idea to buy will depend on your circumstances. 
Traditionally, there are more properties on the market in spring so it's a popular time to buy. However, it is a common misconception that the closer we get to the winter months, the property market goes into hibernation. Fewer property listings mean that the buying process is less competitive. 
A property that was affordable only a few weeks ago may now be above some buyers' budget based on the current mortgage costs. However, this does present an opportunity to serious buyers as there is now less competition on the market, while many hold off in the hope that interest rates come down. This means that buying your next property may be much more achievable than a month or two ago in what was an extremely competitive market during periods of historically low interest rates. In many cases, the extra monthly mortgage cost can be counterbalanced by the savings you can potentially make on the agreed purchase. 
Expert advice is crucial 
With the cost-of-living crisis and interest rates going up, it is important that potential property buyers review their initial budgets. Expert advice from your ESPC solicitor estate agent on property types and the long-term value of home ownership coupled with monthly affordability advice from ESPC Mortgages is key.