Increasing number of families renting in Scotland
Topics
The latest Citylets Quarterly Report reveals that three and four bedroom properties in Scotland experienced the steepest increases in rents, indicating that family homes are becoming increasingly popular rental properties.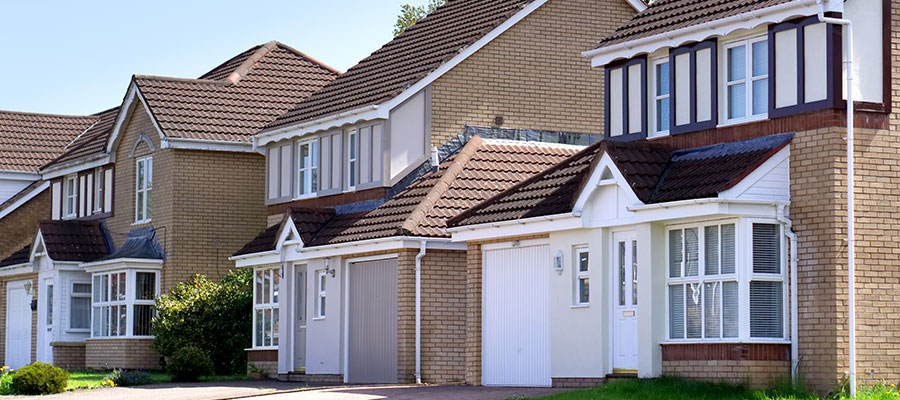 Key points of the report
Rents in Scotland rise 5% year on year
Larger three and four bed properties experience largest gains
Edinburgh rents jump 7.8%
High demand in Glasgow pushes rents up 3.9%.
Scotland's private rented sector
Scotland's private rented sector (PRS) continued to rise as at Q4 2018, up 5% year on year, according to the latest Citylets report. Strong demand for properties of all sizes in major cities underpinned growth, with larger three and four bed properties posting the steepest gains as an increasing number of families settle in the PRS. The average property to rent in Scotland is now £771 and takes just over a month to let at 32 days.
Commentating on the latest report, Gillian Semmler, Communications Manager at Citylets said, "It has been interesting to note that the largest rises in Scotland's PRS in recent quarters have been for the larger three and four bed properties. With an estimated 90,000 families in Scotland, representing around a quarter of the rented sector, the PRS has become a significant tenure for adults with children."
Edinburgh's private rented sector
Rents in Edinburgh once again moved upwards recording a substantial 7.8% annual rise to £1095 per month. Tenants will almost certainly experience a continuing rise over the course of 2019. However, it remains to be seen if this return to over 7% growth will be sustained.
The steepest rise was recorded for 4 bed properties at 10.3% year on year and 48.6% on the ten-year view. Overall Edinburgh has recorded 6.5% growth over 5 years and 4.3% over 10. The market continues to move very quickly with an average time to let of just 23 days.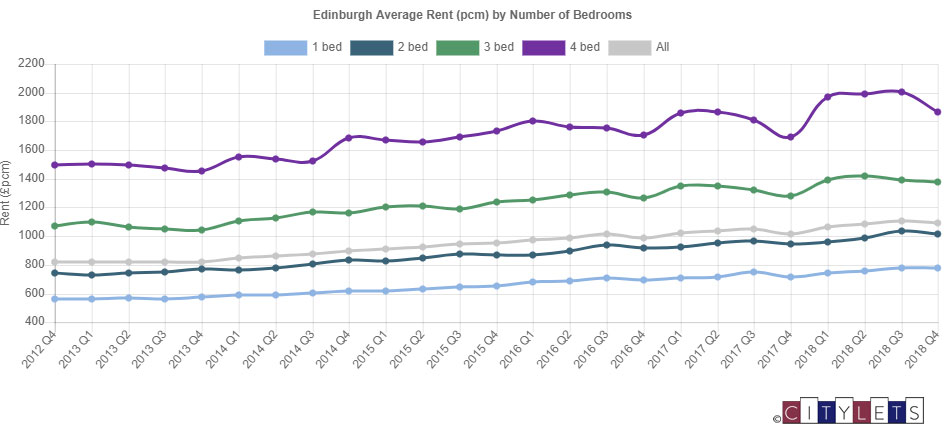 Read the full Citylets Report to find out more. 
Citylets
Established in 1999, Citylets is Scotland's premier portal for property to rent with over 400 agent offices online and advertising over 50,000 properties per year. Its Quarterly Reports, now in their 12th year of publication, are widely regarded as the most reliable and authoritative barometer of the Scottish PRS market.
ESPC Lettings
Interested in entering the buy-to-let market? Get in touch with the friendly team at ESPC Lettings.