How much can I afford to borrow?
Topics
If you're looking to buy a property, you may be wondering how much you'll be able to borrow on your mortgage.
David Lauder, an Independent Mortgage and Protection Adviser with ESPC Mortgages, takes a look at some of the key factors mortgage lenders will take into account when deciding how much they will let you borrow to purchase your new home.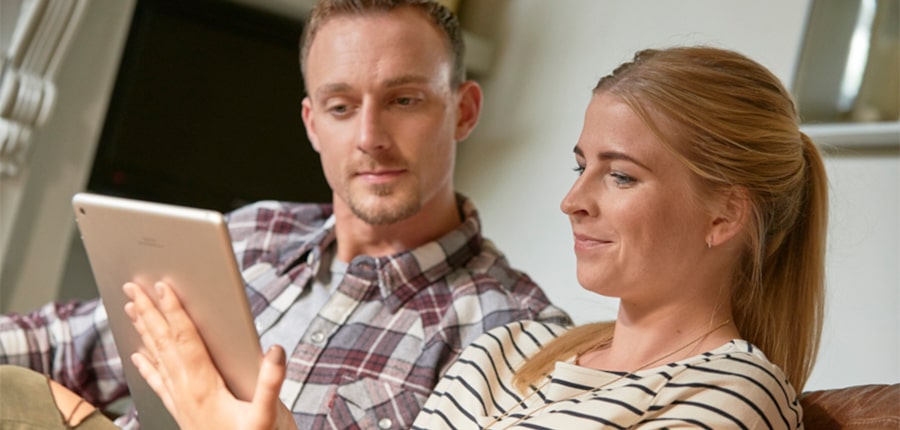 Income
Historically, how much you were able to borrow was set by income multipliers of approximately three or three and a half times your income. Nowadays, there is a more common-sense approach, where different lenders will lend different amounts, based upon on your individual circumstances.
Deposit 
Lenders will factor in how much deposit you are able to pay. The bigger the deposit, the lower-risk you are and therefore, you may be allowed to borrow a little extra, because of the commitment you have shown with the level of deposit. 
Credit score
Your credit score, which is built up by your financial conduct, is also influential in determining how much you can borrow.
Find out how to boost your credit score. 
Affordability
Another key factor in assessing how much you are able to borrow is affordability; how much can you afford to pay on a monthly basis?
This is based on your income minus your monthly commitments, such as regular loan repayments, car finance, credit card balances, maintenance and, for some providers, childcare costs may be factored in.
All of these factors can then reduce your borrowing potential against someone with the same income who does not have these commitments, as there is less surplus available for a mortgage repayment.
They may also assess bank statements to see evidence of how you conduct your finances on a daily basis, to get a flavour of your financial habits.
Get independent mortgage advice
No two cases are the same, and different providers will assess your circumstances in different ways to decide how much they will lend you.
Work with independent mortgage brokers who have the knowledge to analyse and advise which providers will look most favourably at your circumstances, but also ensure that any mortgage commitment is affordable, so that not only are we helping you to buy a house, but also helping you to keep it.
ESPC Mortgages can help with all aspects of understanding your budget, applying for a mortgage and dealing with the relevant insurance requirements. Give them a call on 0131 253 2920. 
Mortgage calculator
Try out the ESPC Mortgage Calculator to get an idea of what you can afford to borrow and what your monthly repayments will be. 
Find the right mortgage for your circumstance using our deals comparison tool. 
The initial consultation with an ESPC Mortgages adviser is free and without obligation. Thereafter, ESPC Mortgages charges for mortgage advice are usually £395 (£345 for first-time buyers). YOUR HOME MAY BE REPOSSESSED IF YOU DO NOT KEEP UP REPAYMENTS ON A MORTGAGE OR OTHER LOANS SECURED AGAINST IT.
The information contained within this website is subject to the UK regulatory regime and therefore restricted to consumers based in the UK.
The Financial Ombudsman Service is available to sort out individual complaints that clients and financial services businesses aren't able to resolve themselves. To contact the Financial Ombudsman Service, please visit www.financial-ombudsman.org.uk.
ESPC (UK) Ltd is an Appointed Representative of Lyncombe Consultants Ltd which is authorised and regulated by the Financial Conduct Authority.
You may also be interested in...