Help to Buy for the armed services
Topics
Paul Demarco, from ESPC Mortgages, gives details of a scheme that helps service personnel onto the property ladder.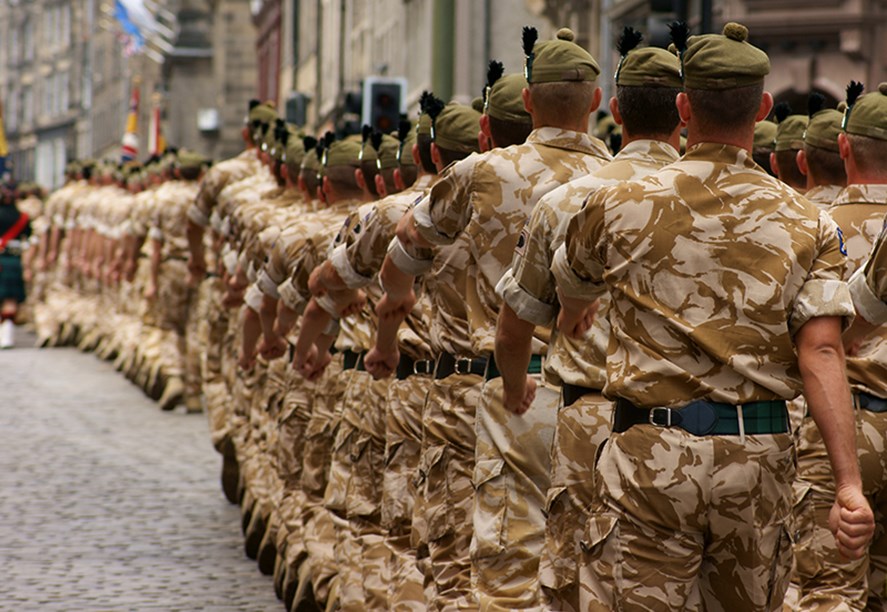 A scheme designed to help armed forces personnel get on the property ladder was launched on 1st April 2014.
Forces Help to Buy scheme (FHTB) allows service personnel to borrow up to 50% of their gross annual basic pay, including all forms of recruitment and retention pay (formerly specialist pay) to buy new-build or existing properties. You could borrow up to a maximum of £25,000, interest free, over ten years in most cases, and it can be used towards a deposit and other costs such as solicitor's fees.
All regular personnel are eligible if they have completed the pre-requisite length of service, have more than six months left to serve at the time they apply, and meet the right medical categories.
We have dealt with many service personnel who believed that to get on the property ladder, had to go the buy-to-let route, as they didn't intend to live in the property for some time (years, in some cases). This would usually require a larger deposit of 25%, the rental income has to cover the mortgage payments, and there are more restrictive lending terms.
Thankfully, times have changed, and now more of the major lenders will offer members of HM Forces permission to let (PTL). This means that they can get residential mortgages with a smaller deposit, if required, no rental income to account for and less borrowing restrictions. PTL allows almost all personnel to get on the property ladder earlier than they perhaps would have thought.
If you would like to apply, you should ensure you speak to your mortgage broker and solicitor at the earliest opportunity, so you can make them aware of your intent to use a FHTB advance, even if you have not yet applied. The number of lenders available that offer a mortgage under the Forces Help to Buy scheme are limited.
ESPC Mortgages can help with all aspects of understanding your budget, applying for a mortgage and dealing with the relevant insurance requirements. Pop in for a no obligation chat with Paul or a member of the team at our Edinburgh Showroom, or give them a call on 0131 253 2920.
The information contained in this article is provided in good faith. Whilst every care has been taken in the preparation of the information, no responsibility is accepted for any errors which, despite our precautions, it may contain.
The initial consultation with an adviser is free and without obligation. Thereafter, ESPC Mortgages charges for mortgage advice are usually £350 (£250 for first-time buyers). YOUR HOME MAY BE REPOSSESSED IF YOU DO NOT KEEP UP REPAYMENTS ON A MORTGAGE OR OTHER LOANS SECURED AGAINST IT.