ESPC Mortgages quarterly review 2016
Topics
David Lauder, one of ESPC's mortgage advisers, takes a look at what the past few months have been like across the mortgage market.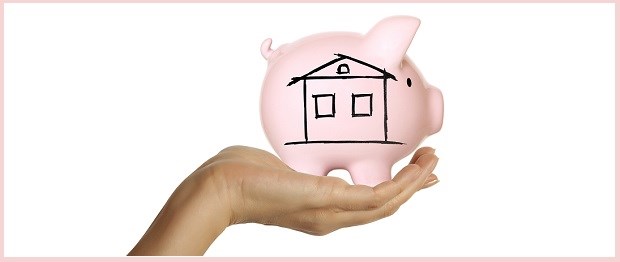 What have the last few months been like for ESPC mortgages?
The last few months have been pretty busy, with plenty of activity and we have seen an increase in the number of mortgages being processed, although this is traditionally a busier three months of the year. I saw a drop in activity in August, but this is a common trend during the summer holidays. There has been a gradual pick up since then, and this should remain consistent until just before Christmas when traditionally things get quieter.
Have you noticed any effects from Brexit?
In general nothing significant, although there were a couple of cases initially which fell through due to people panicking when the announcement was made. But since then things have remained fairly consistent to how the market was before the EU Referendum. It is perhaps still too early to know if there will be an impact but in Edinburgh the property market is strong so it has a better chance than most of remaining consistent. We have also seen a further rate decrease since then from the Bank of England which has made mortgage rates even lower and has been positive for all types of borrowers. I would recommend that clients should consider reviewing their re-mortgage options as deals available now are the best they have been for a long time.
What can borrowers expect over the coming months?
Latest impressions are that it is still a good time to buy but there is a lack of stock at the moment for potential buyers. This means some properties are going to closing dates and over the asking price quite quickly at present. I would like to think more stock will be available early next year, which would mean that buyers would be more spread out over different properties, resulting in less competition. Sellers seem to have a lack of confidence about finding their next suitable property for purchase and don't want to be left renting for months. Therefore they are being cautious about putting their existing property up for sale and this is stagnating the market. The positive news for all borrowers is that we have never seen so many good mortgage deals available to all types of clients and loan-to-values which can only be a good thing for all mortgage borrowers.
Does lending criteria continue to be as strict as it has been recently or is there more flexibility with this now?
I think Mortgage providers' confidence is growing and they have an appetite to lend money again. The lending criteria is pretty fair to be honest. It is based on affordability  - your income against your expenditure, and taking into account your fixed monthly commitments such as loans and credit cards.  The lenders also have their own credit score which needs to be passed and typically the better deposit you have then the easier the score is to pass. If you are conducting your finances in a good manner, paying back commitments on time every time and also showing you can manage credit, then mortgage lenders are happy to lend money. Speaking to an independent mortgage advisor like myself is very helpful in this instance because we can guide the client on useful hints and tips and also make them aware of potential obstacles that they may need to overcome.
As independent mortgage advisers, ESPC Mortgages can help with all aspects of understanding your budget, applying for a mortgage and dealing with the relevant insurance requirements. Pop in for a no obligation chat with David, Independent Mortgage and Protection Consultant, or you can contact David on 07956 969859 or email david.lauder@espcmortgages.com
The information contained in this article is provided in good faith. Whilst every care has been taken in the preparation of the information, no responsibility is accepted for any errors which, despite our precautions, it may contain.
The initial consultation with an adviser is free and without obligation. Thereafter, ESPC Mortgages charges for mortgage advice are usually £350 (£250 for first-time buyers). YOUR HOME MAY BE REPOSSESSED IF YOU DO NOT KEEP UP REPAYMENTS ON A MORTGAGE OR OTHER LOANS SECURED AGAINST IT.