ESPC 2017 year in review
Topics
We take a look back at what's been happening in 2017 and some of our achievements at ESPC.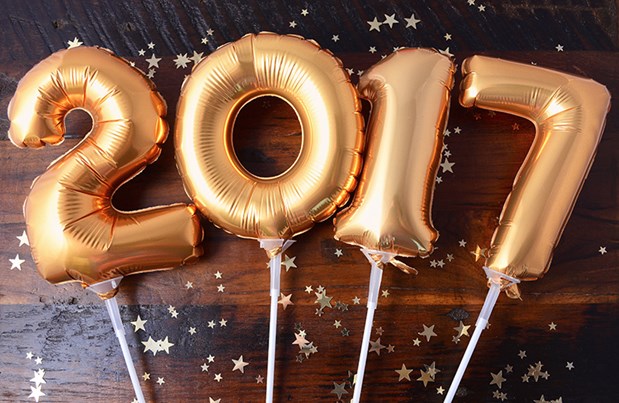 So much has happened in the world in 2017 that it's sometimes hard to keep up. At ESPC we have tried to lighten the atmosphere in the face of all the negative news around the world by helping guide you through the market, while doing our bit in aid of worthy causes.
In January we launched our first ever Property Market Insights event, which was a breakfast seminar to help you make decisions about buying a property. We are doing the same thing again on 16th January 2018 so it's one not to miss.
We were really excited to launch our new ESPC app at the beginning of February – just one of our innovations in making house-hunting as easy as possible.
Another initiative was our first time buyers' prize draw which we also launched in February. Knowing the struggle it can be for first time buyers, we gave one lucky buyer £5000 to go towards their first property purchase. Look out for more details of further prize draws.
In May, Staff at ESPC took part in the Edinburgh Marathon Festival in support of the Sick Kids Friends Foundation – which we named as our charity of the year for 2016/2017.
In June we launched our new logo – a complete update of the branding that has been in place since we launched in 1971. As a company, we are always looking to adopt a modern, fresh approach and we believe this new branding helps us to do so. What's more, the new logo allows us to more closely align with SPC Scotland and its other solicitor property centres.
Also at the end of June we announced the lucky winner of our £5k prize draw. After four months, and with over 2,700 entries, student nurse Aimee Lawrie took home the grand prize.
In July, we wrapped up our work with Sick Kids Friends Foundation. We carried out a lot of great fundraising for our chosen charity of the year, helping to raise money for a new waiting area in their new children's hospital in Little France.
For our 2017/2018 fundraising, we teamed up with Maggie's, which provides a unique programme of free practical and emotional support for people living with cancer and their family and friends.
At the end of July we launched another initiative – ESPC Exclusive. Many of our member firms are now listing homes with us seven days before they market them anywhere else, meaning if you want to find a new home, ESPC is your first place to search.
In August we launched our latest advertising campaign, 'Feel at Home with ESPC', on STV, YouTube, and with images on taxis and buses across the city. We wanted to create something special which we hope everyone can relate to – whether buying a property for the first time, or looking to sell your family home.
September saw the launch of our second first time buyer prize draw to win £3k, and in October we announced the winner – Calvin Atkinson, who works as a driver for Sainsbury's. Look out for another of our prize draws at the start of 2018.
Finally, in December five our team members at ESPC braved the cold and took part in Sleep in the Park, one of the world's biggest sleepouts to help eradicate homelessness in Scotland.
It's been a busy year at ESPC, but now all there is to do is to wish our readers and visitors to espc.com a very happy new year!