Decorating a rental house or flat: top tips for landlords
Topics
Decorating a rental property can be quite different from decorating your own home. When decorating a rental you're trying to create something that suits everyone and anyone, whilst being hardwearing and durable enough to be cost-effective. Nicky Lloyd, Head of ESPC Lettings, offers her top tips on how to decorate a rental house or flat to provide you with some ideas and inspiration.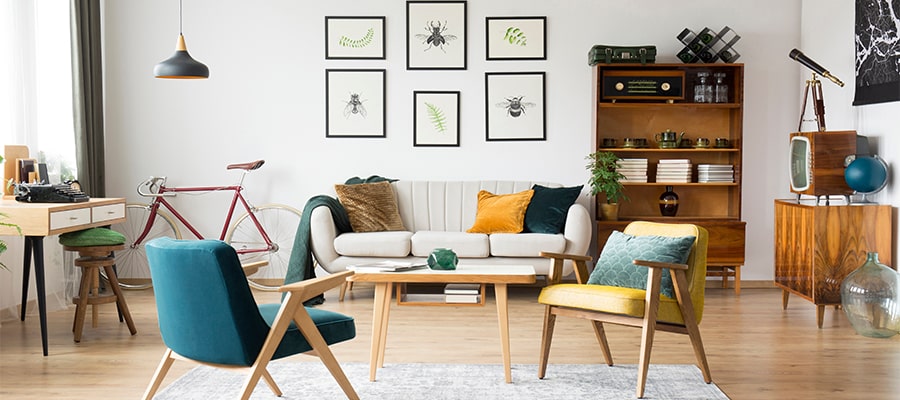 Stick with neutral paint colours
Go for white or the popular alternative of light grey throughout. This allows tenants to easily add their own colourful touches with items such as cushions and rugs to make it feel like their home.
Install good lighting
If the property can seem a bit dark, make sure to install good lighting to counter that problem. Bright and airy properties tend to let quickly. Good lighting is particularly important in the kitchen and living room.
Affordable kitchen upgrade ideas
Before you decide to rip out a dated kitchen and start again, consider replacing the cupboard doors and work surfaces. That might be enough to make it look new and attractive to prospective tenants.
Bathroom tips
Install a shower over the bath, rather than a shower tray. Shower trays can be leaky, and leaks are expensive to deal with. Plus, get an electric shower so that if something goes wrong with the boiler your tenants will still be able to have a hot shower.
Flooring ideas
If your preference is for carpets, opt a darker neutral colour, which should hide spills and stains better than lighter colours. Choose laminate flooring for the kitchen, bathroom and hallways. It's easy to clean and, provided you get good quality laminate, shouldn't rip or wear.
And remember...
Don't overindulge in decorating the property. A rental property is different from your own home. You want to make sure it's clean and presentable but there's no reason for lavish fixtures and fittings. It won't make that much difference to the rent you can charge.
Get in touch
For more information on how ESPC Lettings can help you, please contact us.
Like our Facebook page and stay up-to-date with our latest news, views, incentives and great property picks!