Can I buy a house with a friend?
Topics
It can be tricky to save up the money necessary to buy a house or flat on your own. This may have led you to consider buying a home with a friend – David Lauder from ESPC Mortgages takes a closer look at the process of getting a mortgage with a friend.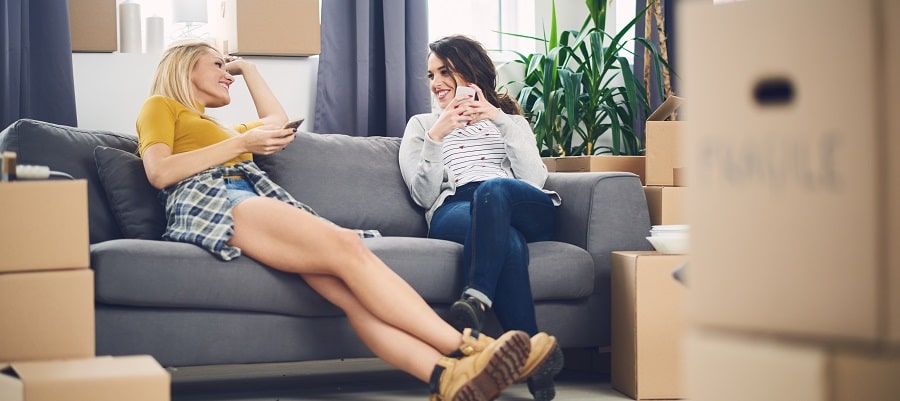 One question being asked more frequently is can I get a mortgage with my friend? The short answer is yes. Basically, applying with a friend is similar to a normal application process and very similar to an unmarried couple buying together.
How is the mortgage application assessed when you buy with a friend?
The application and responsibility will be joint and assessed in the normal ways, which factor in your joint affordability i.e. income minus your monthly commitments, including regular loan repayments, car finance, credit card balances etc.
They may also assess bank statements to see evidence of how you conduct your finances on a daily basis to get a flavour of your financial habits. You will also be asked to pass the lender's credit score which will be assessed on your combined scores and conduct to confirm eligibility.
No case is the same and different providers will assess your circumstances in different ways to decide how much they will lend you.
Is it a good idea to buy a home with a friend?
Buying a property with another person can be beneficial as the combination of more than one salary increases your affordability, providing you with more options of properties to buy. Two people saving for the deposit can also help you get on the property ladder faster.
However, buying a property with someone is a big commitment, and it's worth speaking to experts for advice to ensure that it's the right decision for you.
Independent legal advice
You may wish to seek independent legal advice regarding the ownership of the property. It will be based on a 50/50 split, but if one of the applicants is putting down a bigger deposit amount, for example, you may wish to draft up a legal clause to ensure this money would be repaid back first in the event of a property sale.
Also, a solicitor will be a useful contact to produce a Will which could be a useful document to have when committing to buying a property with someone else.
Independent mortgage advice
If you're swithering over whether buying with a friend is the right financial option for you, it's worth speaking to a mortgage adviser to discuss your options.
As independent mortgage advisers, ESPC Mortgages can help with all aspects of understanding your budget, applying for a mortgage and dealing with the relevant insurance requirements.
Contact us on 0131 253 2920 or fsenquiries@espc.com
The information contained in this article is provided in good faith. Whilst every care has been taken in the preparation of the information, no responsibility is accepted for any errors which, despite our precautions, it may contain. No individual mortgage advice is given, nor intended to be given in this article.
The initial consultation with an adviser is free and without obligation. Thereafter, ESPC Mortgages charges for mortgage advice are usually £350 (£295 for first time buyers). YOUR HOME MAY BE REPOSSESSED IF YOU DO NOT KEEP UP REPAYMENTS ON A MORTGAGE OR OTHER LOANS SECURED AGAINST IT.
ESPC (UK) Ltd is an Appointed Representative of Lyncombe Consultants Ltd which is authorised and regulated by the Financial Conduct Authority.