Can I get a 5% deposit mortgage?
Topics
Murray Souter, an independent mortgage adviser with ESPC Mortgages, looks at whether first time buyers are able to get a mortgage with just a 5% deposit and offers advice about saving for your first house deposit and the benefits of putting down a bigger deposit.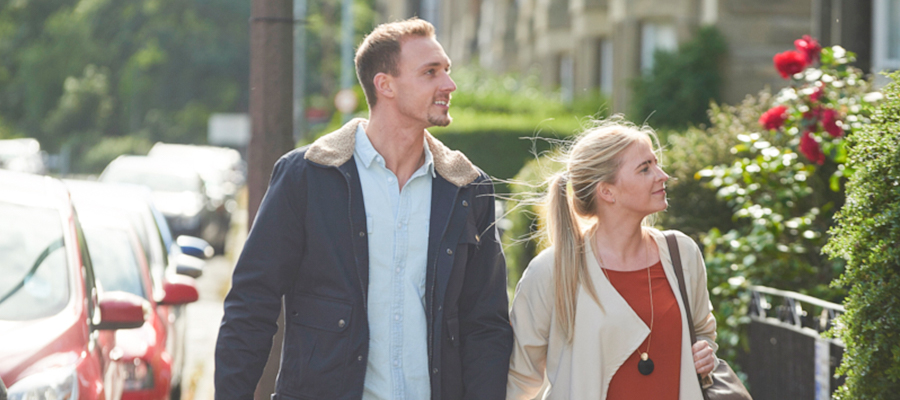 There have been concerns recently that house buyers, in particular first time buyers, have been unable to meet the deposit requirements put in place by lenders following the 2008 credit crunch. However, in the current market there are many lenders that will accept applications with a minimum of just a 5% deposit.
How does a 5% deposit mortgage work?
The lender would expect you to contribute 5% of the value of the property and they would then lend you the remaining 95% of the property's value. This level of deposit has been relaxed from the more common 10% minimum that was required immediately following the crash in 2008.
Paying over Home Report valuation
It is important to note that the lender will calculate the level of borrowing based on the value of the property and not the purchase price, which is often higher than the valuation. In this instance, the borrower would be expected to cover the minimum 5% deposit but also the amount paid above the property's valuation.
As an example, if you wanted to buy a property valued at £100,000 you would need a 5% deposit of £5,000. If you paid £105,000 to secure the property, you would be required to contribute the 5% deposit plus the £5,000 paid above the property's value so a total contribution of £10,000 would be required.
Boosting your first house deposit
This reduced level of minimum deposit has helped several first time buyers make their first move on to the property ladder but if you were looking to boost your deposit further, here are some options:
Shared equity loans – there are various schemes available that contribute between 10 and 40% to your deposit in the form of an interest free loan from the government which could be added to your own 5% deposit, and you would get a mortgage for the rest
Family assistance – it is becoming more common for family members to 'gift' funds that can be used towards a deposit, and family members can also act as a guarantor.
Help to Buy and Lifetime ISAs – these are savings accounts where the government will offer a 25% bonus on savings for first time buyers when they purchase their first home. There are some very important differences between the Help to Buy and Lifetime ISAs so it's worth speaking to a mortgage adviser to find out which is best for you.
Benefits of a bigger house deposit
As noted, there are lots of mortgage products now available with as little as a 5% deposit, but many first time buyers put down more than this; the bigger your deposit, the smaller your loan and the lower the monthly payments.
Plus, as the deposit size increases, the interest rates available tend to come down as it is less risky for the mortgage lenders.
What next?
At ESPC, we have a number of expert Mortgage Advisers at hand to assist you through the application process. We also have a selection of useful online mortgage tools to help you understand how much you can borrow and direct you to current market deals that are right for your circumstances.
First time buyers' prize draw 
Enter our prize draw to win £3,000 towards the deposit of your first home! 

The information contained in this article is provided in good faith. Whilst every care has been taken in the preparation of the information, no responsibility is accepted for any errors which, despite our precautions, it may contain. No individual mortgage advice is given, nor intended to be given in this article.
The initial consultation with an adviser is free and without obligation. Thereafter, ESPC Mortgages charges for mortgage advice are usually £350 (£295 for first time buyers). YOUR HOME MAY BE REPOSSESSED IF YOU DO NOT KEEP UP REPAYMENTS ON A MORTGAGE OR OTHER LOANS SECURED AGAINST IT.