Buying a property during Coronavirus COVID-19: your questions answered
Topics
Things have changed a lot for everyone living in the UK in the last two weeks, with strict social distancing measures impacting our everyday lives. During this unprecedented situation, ESPC and our agents are here to help property buyers and sellers where possible. In this article, we answer some questions about buying a property with the current social distancing measures in place.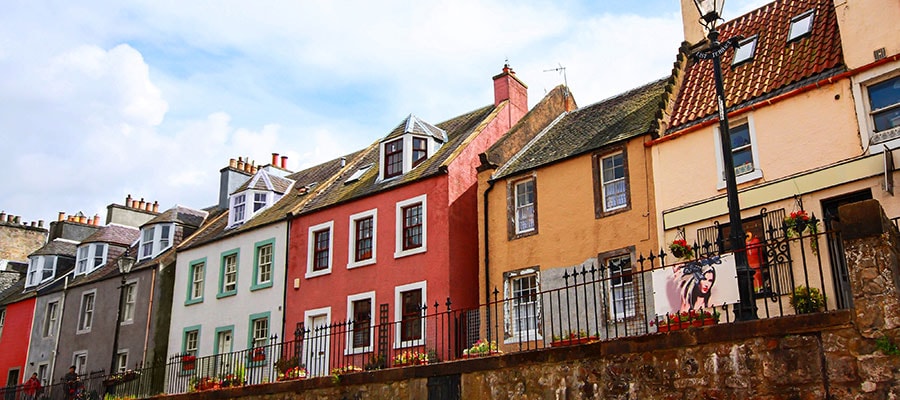 Can I still view a property?
In person property viewings are not currently available, in line with government advice about not coming into non-essential contact with others and staying at home. However, several ESPC agents are offering virtual viewings and video tours of properties.
If virtual viewings are not available, the schedule, photos and Home Report can all be made available to an interested buyer so they can find out more about the property.
Jenna Spence, Operations Director at Neilsons Solicitors & Estate Agents, revealed that Neilsons have organised over 20 virtual viewings in the two weeks since the stricter social distancing measures were announced on 23rd March. She added: "We are finding that more and more viewers are starting to request virtual viewings from the outset now."
What if I would like to view a property in person before making an offer?
ESPC agents understand that some people would prefer to see the property in person, if possible, before making an offer. While in person viewings are not available at present, you are able to note interest in a property subject to a viewing when the current social distancing restrictions have been lifted. You should speak to your solicitor if you would like to note interest in a property.
You can also simply let the selling agent know that you are interested in viewing the property and ask them to contact you when the social distancing measures have been lifted so this can be arranged. This can be easily done on espc.com - simply click the register to view button on the property you are interested in, and the selling agent will be in touch to arrange a future viewing.
Karen Fleming, Property Manager at Balfour+Manson, said that they have received notes of interest subject to property viewings and are planning to re-arrange previously booked physical viewings once the current restrictions have been lifted.
Can I still make an offer on a property?
Yes, offers can still be made and accepted on properties. Even with the current social distancing measures, our ESPC agents continue to report offers being made on properties.
Barbara Gordon, Property Manager at Connor Malcolm Solicitors and Estate Agents, has received offers on properties and made some offers on behalf of clients. She said: "Some of our buyers had viewed prior to the social distancing measures put in place on the 23rd March, while some are relying on photos from schedules and Home Reports from surveyors.
"Of course, all parties involved need to be flexible on entry dates, as due to the current situation this could be some distance into the future."
Will the missives be concluded?
If you have made an offer on a property, it is likely that your solicitor will delay concluding the missives until after the social distancing measures have been lifted. This means the buying process may take a bit longer than normal
Your solicitor is best placed to advise you on the progress of your transaction, and you should speak to them with any questions.
Can I still get a mortgage?
Some lenders have tightened their borrowing restrictions and may now require a larger deposit than a few weeks ago. These are temporary measures, as banks deal with reduced staff numbers and high volumes of enquiries. However, some lenders are still accepting smaller deposits and you should speak to a mortgage adviser to find out the best option for you.
Stacey Wilson, Director at VMH Solcitors, said she had a case recently where a buyer was told that his bank couldn't process his mortgage application due to reduced staff numbers. She said: "I put my client in touch with a mortgage broker I knew who applied to another lender for him the same day. Within a week our client had his offer of loan, albeit from a different lender than he first thought."
Peter McGregor, an Independent Mortgage Adviser with ESPC Mortgages, said: "In the current climate things are changing rapidly. Here at ESPC Mortgages we maximise the use of our industry and lender contacts to keep up to date as the market and lending conditions change. Please feel free to contact us on 0131 253 2920 or fsenquiries@espc.com and speak with one of our professional mortgages advisers should you have any queries."*
ESPC agents are here to help
Throughout this unprecedented situation, ESPC and our agents are here to help property buyers and sellers. For the most up-to-date guidance and information around buying or selling a home during the COVID-19 outbreak, contact an ESPC agent today.
The initial consultation with an ESPC Mortgages adviser is free and without obligation. Thereafter, ESPC Mortgages charges for mortgage advice are usually £350 (£295 for first-time buyers). YOUR HOME MAY BE REPOSSESSED IF YOU DO NOT KEEP UP REPAYMENTS ON A MORTGAGE OR OTHER LOANS SECURED AGAINST IT.