Buy-to-let as an investment
Topics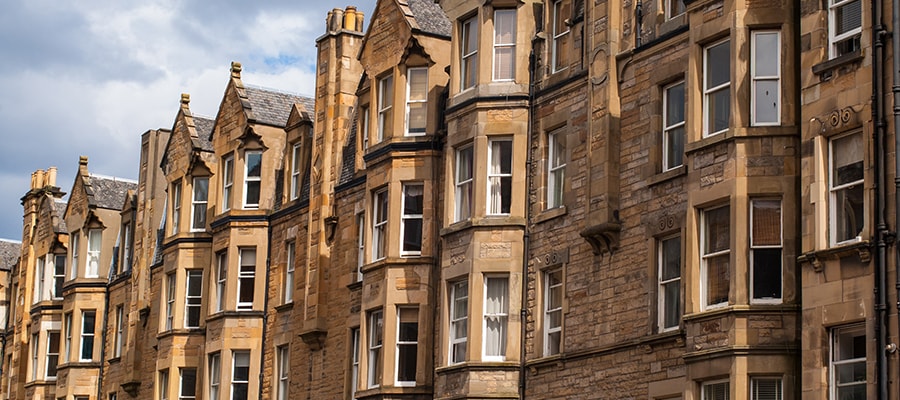 At a time of low interest rates, many individuals are seeking to enter the property market as a buy-to-let investment. As such there are many more lenders offering buy-to-let mortgages and subsequently many competitive products are available.
The attractiveness of purchasing a property as a buy-to-let for investment is twofold. Firstly the landlord would hope to have a steady income each month after costs such as mortgage, insurance and agent's fees have been deducted. Assuming there are little or no rental voids on the property then this income can be seen as reliable and steady. The income could be used to top up earned or unearned income such as a pension, or if not required then it could be re-invested elsewhere, for example in to a retirement planning vehicle. It would be prudent to ensure funds are available for essential repairs to the property that will arise over the years.
Over a longer period of time, it would be hoped that the value of the property would increase and on resale of the property would then realise capital growth from the original investment. Due to the costs involved in buying and selling the property, a buy-to-let investment should always be viewed as a longer-term investment.
Currently, mortgage interest rates are at an all-time low and there are many attractive propositions available in regard to choices. 
As independent mortgage advisers, ESPC Mortgages can help with all aspects of understanding your budget, applying for a mortgage and dealing with the relevant insurance requirements. Pop in for a no obligation chat with Peter or one of the team at our Edinburgh Property Information Centre or give them a call on 0131 253 2920.
For free expert advice on all matters related to the rental market get in touch with ESPC Lettings on 0131 253 2847 or pop along to our information centre on George Street. 
The information contained in this article is provided in good faith. Whilst every care has been taken in the preparation of the information, no responsibility is accepted for any errors which, despite our precautions, it may contain. No Individual mortgage advice is given, nor intended to be given in this article.
Buy-to-let mortgages are not regulated by  Financial Conduct Authority and not covered by the Financial Services Compensation Scheme. They are however supervised and applicants can complain to the Financial Ombudsman Service if they feel they have not been properly advised.
The initial consultation with an adviser is free and without obligation. Thereafter, ESPC Mortgages charges for mortgage advice are usually £350 (£295 for first time buyers). YOUR PROPERTY MAY BE REPOSSESSED IF YOU DO NOT KEEP UP REPAYMENTS ON A MORTGAGE OR OTHER LOANS SECURED AGAINST IT.