Adding value in the kitchen
Topics
Certain renovations in the kitchen can really boost your property's value. Here's our guide to wowing prospective buyers! 
The kitchen is one of the first rooms in the home prospective buyers see and can be a versatile space, used for preparing food as well as socialising and working from home. 
But what are the top kitchen features that add the most value to your property when selling? Check out our guide to timeless trends you can add to this focal room. 
Spacious and modern storage units
Homeowners are looking for a kitchen that is stylish, modern and functional. Lavish and over-the-top additions are not needed to enhance the condition and aesthetics of a kitchen. If a remodel is not an option financially, you'd be surprised at how much you can achieve just by repainting the cabinets. 
If worktops are damaged then go for a worksurface which is made from a durable material such as quartz, granite or Corian. 



Stick to neutral colours 
Bright colours don't appeal to everyone so it's best to opt for neutral colours that have broad appeal like grey, cream or white. Neutral shades also help to create a blank canvas that allows potential buyers to imagine how they might put their own stamp on the place.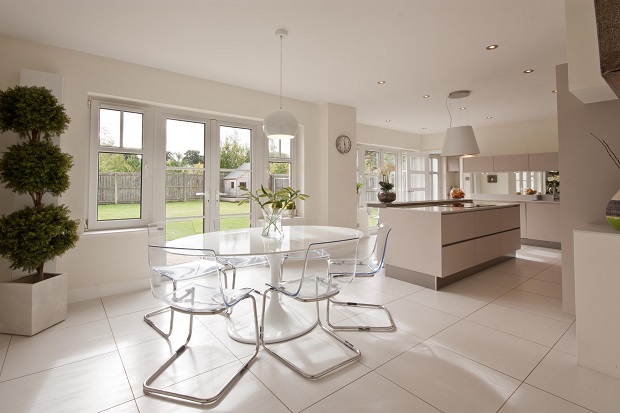 Sturdy fixtures 
Switching an old, limescale-caked tap for a new design could make all the difference. Swapping your cabinet handles is another quick win. Installing a new sink will require a bit more effort but could be worth it in the long run.
Upgrade appliances
Old, outdated, and poorly functioning appliances are one of the top reasons homeowners renovate a kitchen or move to a new home entirely. Switching freestanding appliances for built-in ones won't always make financial sense. However, swapping an old solid-plate electric hob for a new induction one might, and won't cause much upheaval, provided you choose one the same size. 
Add an island
If you have money to spend and want your kitchen to appear as a multi-functional space then adding an island in your cooking area can be a great way to achieve this, as it offers a dedicated zone for food prep that can double up as a place to work. It's a less expensive and quicker alternative to an extension.  
"If you have space for an island then this about painting the wall units neutral and the island in a different colour," says Sally Homan, design director at Robertson Lindsay Interiors. "This creates interest and contrast whilst being largely neutral and appealing to many buyers."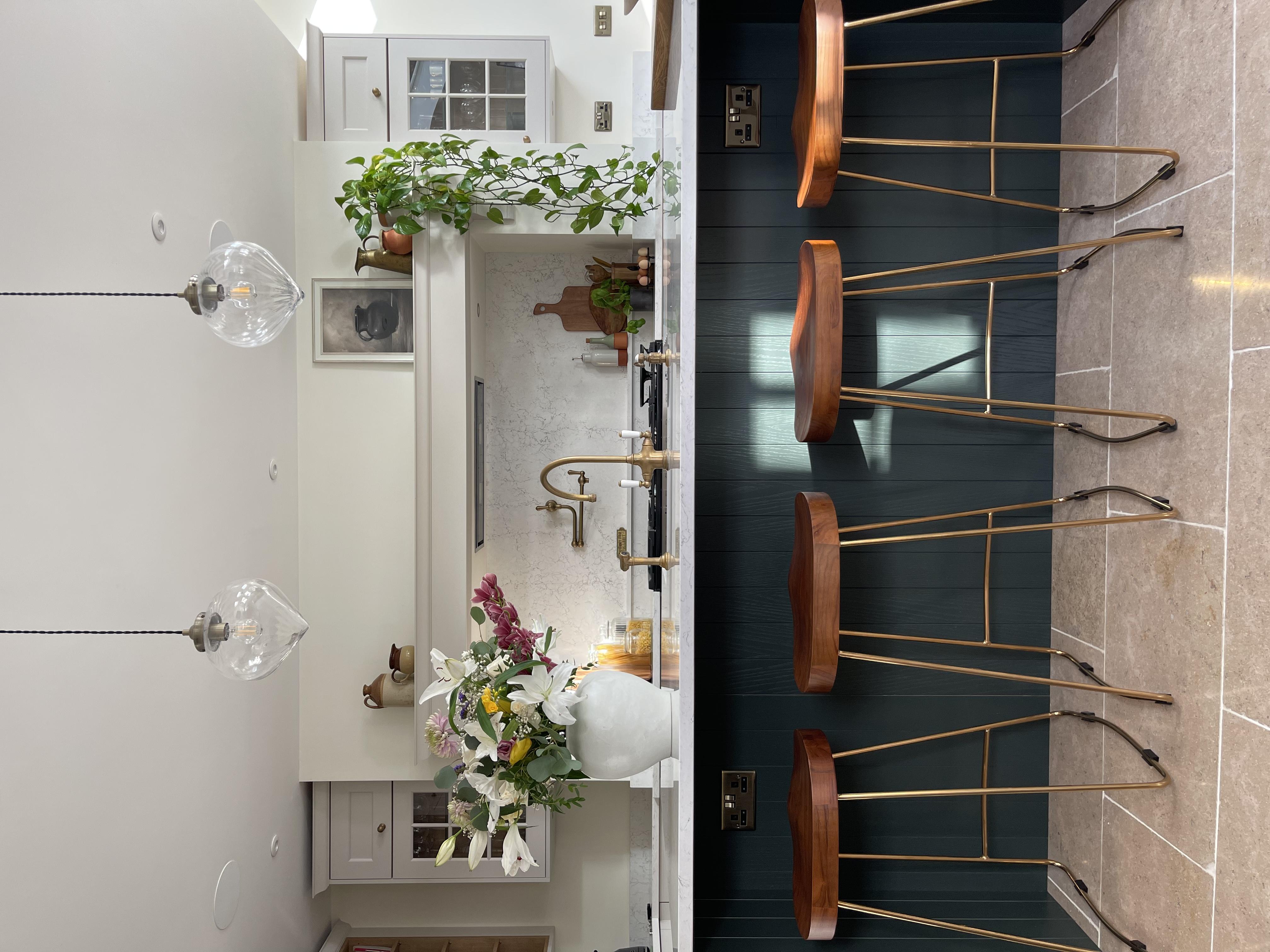 Adequate lighting
Even if your kitchen needs renovating, turning it into a bright open space with good lighting can make all the difference to buyers. Aim for a combination of spotlights and hanging lights for ambience and added style. Use bright white illumination underneath wall units to make it easy to carry out tasks such as meal prep. This hue also recreates the appearance of daylight, which is ideal if your kitchen lacks natural light. Use warm-toned lights throughout the space to create a welcoming feel for buyers. 
To really enhance the worth of your home, interior design experts recommend you should aim for a combination of these kitchen features. 
"A good kitchen design will always add value to a home," says Sally. "Good quality stone or quartz work tops are a key selling feature as are matt doors rather than gloss. 
"A shaker kitchen is a timeless look and works with lots of different interior styles. You can paint them different colours whilst still appealing to many purchasers. We often paint base units a stronger colour and keep the wall units neutral to give a feeling of space and calm. 
"If you are looking to sell in the future, I would avoid the trend for very quirky tiles such as the mixed Moroccan tiles as they will date. Of course, if you are looking to stay in your home for longer then go for it! 
"Buyers like technology, even if it is a simple nest for the heating but also like appliances that can be controlled from their phone. 
"Open shelves are bang on trend and look wonderful in magazine photographs. We know they don't always look like that because we spend a lot of time styling them for photoshoots! I would make sure that you have enough concealed storage throughout the kitchen to be practical and hide everything away when you come to sell."