If you are looking for a home in Grassmarket, you've come to the right place.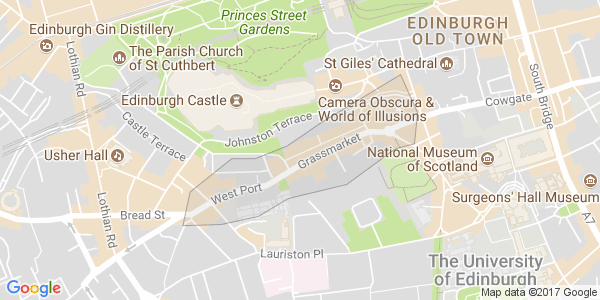 The Grassmarket lies near to Edinburgh Castle and forms the backbone of the medieval Old Town with its winding closes and quirky buildings creating an atmosphere and character which is unique to Edinburgh. Grassmarket properties are mostly traditional tenement flats but recent years have also seen the emergence of a number of tasteful new apartment complexes and conversions. Lying close to many of Edinburgh's commercial, cultural, civic and academic areas and Princes Street, most of the key City Centre amenities are within walking distance.
Within the Grassmarket area there are a number of delightful bars, bistros and a variety of restaurants good local shopping can be found at nearby Tollcross and Bruntsfield.
Several museums, theatres and cinemas are within walking distance and the location is handy for parts of Edinburgh University and Edinburgh Art College.
An excellent public transport network operates to most parts of Edinburgh and surrounding areas and Edinburgh City Bypass and main motorway networks are also within easy reach.