Schemes and initiatives to help first time buyers
Topics
There are a variety of schemes available to first time buyers in Scotland to help them on to the property ladder, from the popular Help-to-Buy scheme to the First Home Fund and Lifetime ISAs. Paul Demarco from ESPC Mortgages discusses some of the most common first time buyer schemes in this article.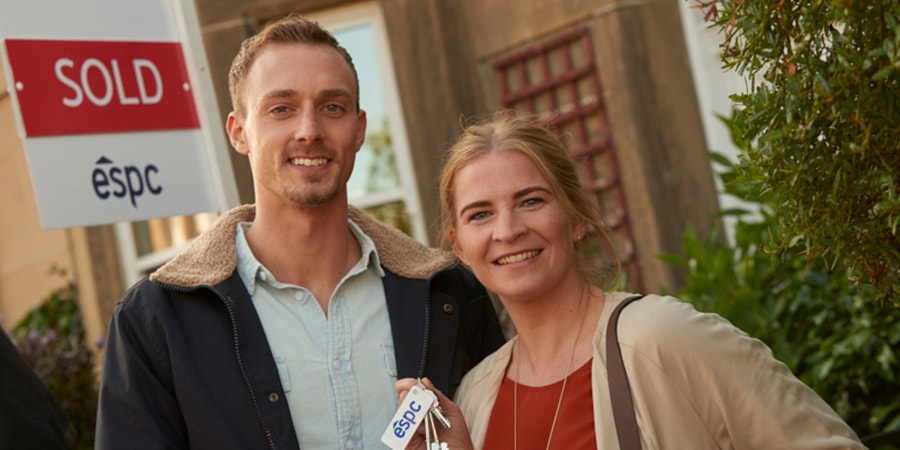 Help to Buy scheme in Scotland
The Help to Buy (Scotland) Equity Loan Scheme for new build homes is extremely popular. This can help you move home with just a 5% deposit and an equity stake from the Scottish government of up to 15% loan from April 2016 and is restricted to a maximum purchase of £200,000. Speak to your local developer to find out more.
The Scottish Government recently extended this scheme to March 2022.
First Home Fund
Launched in December 2019, the First Home Fund is another equity scheme which shares some similarities with Help to Buy. One crucial difference is that it can be used on both new build and resale properties. Through the scheme, the government provide an equity loan of up to £25,000 to boost your deposit (you must have saved a 5% deposit in order to be eligible for the scheme).
The Scottish Government has recommended that you seek independent mortgage advice before applying to this scheme. It has proven popular in recent times due to many mortgage lenders requiring higher deposits, as the scheme can help first time buyers save up the deposit required to qualify for a mortgage.
The Scottish Government invested an additional £50 million into the First Home Fund in July 2020 to help first time buyers onto the property ladder.
LIFT
LIFT is another shared equity scheme which is available for properties on the open market. The LIFT Open Market Shared Equity scheme allows people on low to moderate incomes to buy homes that are for sale on the open market. Buyers require to put towards a modest deposit for the property and in return own an equity stake of 60% to 90% in the property.
The Scottish Government pays for the remaining balance under an agreement with you. When you come to sell your home, the government receives the equivalent stake on the sale value. There are restrictions under the scheme on the purchase price which is linked to the number of bedrooms.
Shared ownership
There are a variety of shared ownership schemes available whereby you purchase a percentage of a property which is owned by a housing association. This can be a 25%, 50% or 75% share. You will then pay an occupancy charge on the remainder to the housing association.
Lifetime ISAs
It can sometimes be tricky to save for your first home deposit. That's where the lifetime ISA comes in – a 25% tax-free government boost is available on savings. If you save the maximum amount into the ISA each year (£4,000), the government will boost your savings by £1,000.
The savings and bonus amount can then be used for your deposit for a home. But if you decide not to use it for that, then you can also use it for retirement.
The Lifetime ISA is replacing the Help to Buy ISA, which closed to new accounts on 30th November 2019.
As you can see, there is a vast array of varied schemes available. When considering any of these schemes, it is important to investigate all the technical aspects and their implications before deciding if it is right for you.
ESPC Mortgages
As independent mortgage advisers, ESPC Mortgages can help with all aspects of understanding your budget, applying for a mortgage and dealing with the relevant insurance requirements. Email us at fsenquiries@espc.com or give us a call on 0131 253 2920.
You may also be interested in...