What are the best areas to live in East Fife?
Topics
Over the past two years, demand has grown for properties in the towns and villages of East Fife, as changing lifestyles and new priorities have drawn buyers into making their dreams of a new pace of life a reality.
From busy market towns to quaint coastal hamlets, East Fife has it all, and it's no wonder that the region has seen an influx of new residents. After two years of increasing demand, there seems to be no end to the desire for starting afresh in this corner of the country.
Based on ESPC data, we take a look at the six most popular areas of East Fife from 2021 – could one of them be where you find your dream home?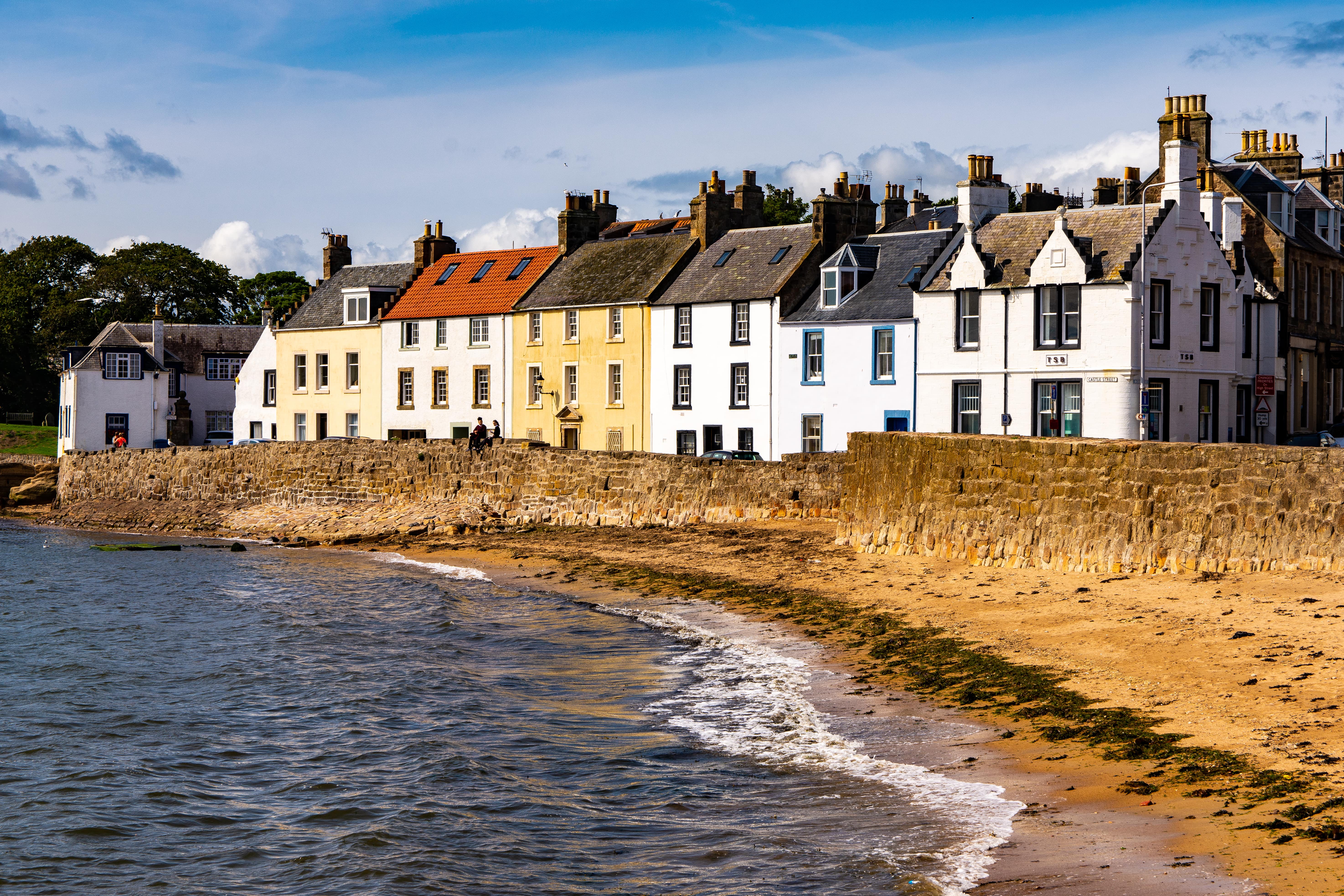 St Andrews
Historic St Andrews was the most popular spot for East Fife buyers during 2021, with the highest volume of property sales recorded in the region. It's no surprise that this particular location is so highly sought-after – with the stunning West Sands beach and a number of historic golf courses, not to mention a plethora of bars and restaurants, independent boutiques, lavish hotels and of course, the world-famous University and excellent schooling options, St Andrews offers just about everything a buyer could hope to find.
House prices in St Andrews are usually above those of its neighbours, with the average selling price for 2021 at £361,988.
Kirkcaldy
The largest town in Fife, Kirkcaldy is popular with commuters thanks to its great links to Edinburgh and Dundee – just 50 minutes by road to either destination. Offering a wealth of great amenities including museums, theatres, art galleries, leisure centres, parks and even an ice rink, Kirkcaldy is a great place for families in particular, so it's no surprise to see it as the second-most popular place for East Fife buyers last year. There's an abundance of schools to choose from, including independent and assisted-learning options, plus Fife College is also in the town.
Kirkcaldy's house prices are generally more affordable than the Scottish average, which is great for first-time buyers. The 2021 average was £167,496.
Cupar
Cupar is one of the oldest market towns in Fife, but it's increasingly in demand with buyers searching for a more relaxed way of life. Sales volumes were up 121% in 2021 compared to the year before, as buyers snapped up homes in the town. Much of Cupar's popularity is thanks to its enviable location, offering great links to Aberdeen, Dundee and Edinburgh by road and rail, easy access to the countryside and just a 20-minute drive to the coast.
The average property price in Cupar for 2021 was £217,062, making it a good option for many family buyers.
Crail
For those dreaming of a life beside the water, Crail is a stellar choice. Perfectly positioned on the East Neuk of Fife, just ten miles from St Andrews, Crail is a charming harbour town that has much to offer. Crail has a particular wealth of beautiful buildings, including many restored and cared for by the National Trust for Scotland, which adds to its picturesque feel. Crail is one of the smaller locations on our list, but that only adds to the demand to live in this fashionable postcode.
In 2021, the average price for a home in Crail was £290,684.
Glenrothes
The 'administrative capital' of Fife, Glenrothes has long been a popular choice for buyers of all ages and stages, thanks to its affordability, excellent amenities and strong transport links across Fife and the Central Belt. There's lots to do in this thriving town, with a busy shopping centre, sports and leisure options, and a selection of nationally-recognised parks to enjoy. Glenrothes also offers a variety of property options, making it ideal for many buyers – from town-centre apartments to grand detached homes on the outskirts.
Glenrothes is a more affordable option for those looking for a new home in East Fife – the average property selling price here in 2021 was £119,113.
Anstruther
Another fabulous option for buyers searching for a coastal property is the beautiful Anstruther. Positioned in the sought-after East Neuk, Anstruther is the largest in a string of charming fishing villages in the area, and is popular with holidaymakers as well as house-hunters. Perfectly picturesque, Anstruther is a great choice for downsizers and family buyers looking for a more relaxed pace of life.
The average property selling price in 2021 for homes in Anstruther was £254,512.
Feeling inspired? You can find the latest homes for sale in East Fife here.
You may also be interested in...